The Boozy Prank Jim Morrison Pulled On Cindy Williams Before She Rose To Fame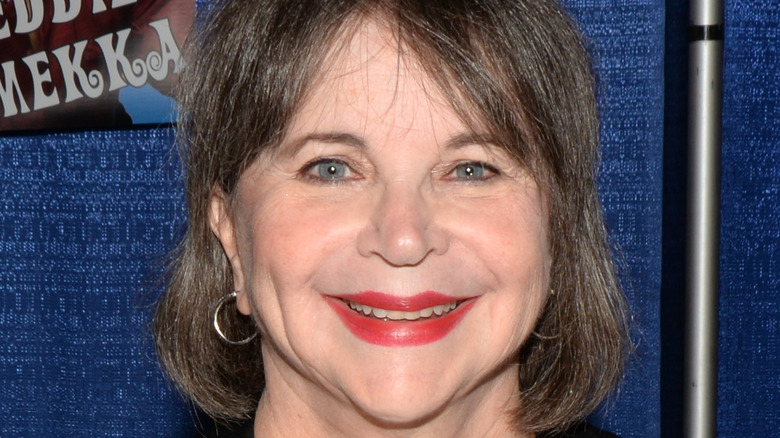 Manny Hernandez/Getty Images
Cindy Williams, most known for her role as Shirley Feeney in "Laverne & Shirley," had an early interest in entertainment. In an interview with the Television Academy Foundation, she recalled watching her favorite shows, such as "The Lone Ranger" and "The Twilight Zone," on her grandmother's television. Little did she know that she would someday star in a hit TV series. Williams also acted at her church and in high school, and when she enrolled in college, she chose theater as her major.
After graduating from college, Williams pursued a professional acting career. She started appearing in a few commercials before eventually getting a three-episode role on the 1969 TV series titled "Room 222," per CNN. Afterward, she appeared in other shows including "Love, American Style" and "Nanny and the Professor," and her career took off when she landed the role of Shirley Feeney on "Happy Days" in 1975. Its spin-off show, "Laverne & Shirley" first aired in 1976 and lasted eight seasons. Just before becoming a popular actress, however, Williams worked as a waitress.
Cindy Williams worked at Whisky a Go Go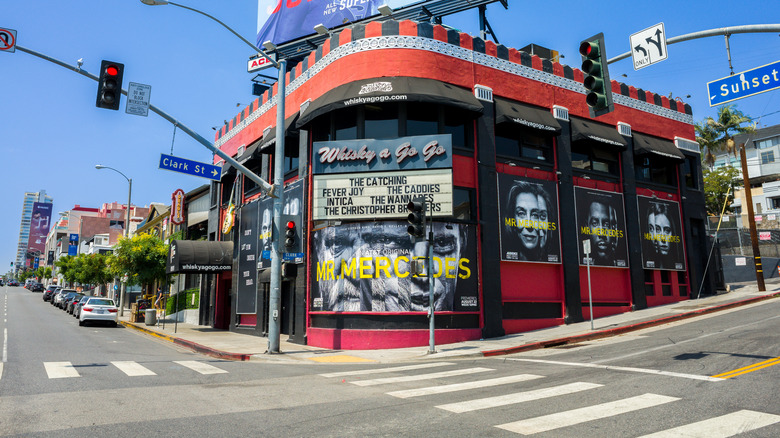 Whaleseye/Shutterstock
In the late 1960s, Cindy Williams worked at Whisky a Go Go. At 21 years old, her friends were envious of her job as a cocktail waitress in one of the hippest places on the Sunset Strip. Whisky a Go Go, or The Whisky as many called it, opened in 1964 and featured live bands and go-go dancers providing entertainment in cages (via Visit West Hollywood). The venue was the place to be for everyone, including the most famous people in music.
As noted by the Hollywood Reporter, some of the musicians who visited The Whisky include Smokey Robinson, The Temptations, Janis Joplin, and The Doors, just to name a few. Mikeal Maglieri, who was once a busboy and became the owner of the venue, said The Doors frontman Jim Morrison was a party animal who was a common fixture at the location. Maglieri also said that he witnessed the band rehearse so many times. "I can't listen to 'Light My Fire' on the radio, because I had to hear the Doors rehearse it for hours a day, while I was setting up chairs," he stated. According to Fox News, Williams also had the opportunity to meet the dashing frontman on her first day on the job.
Jim Morrison pranked Cindy Williams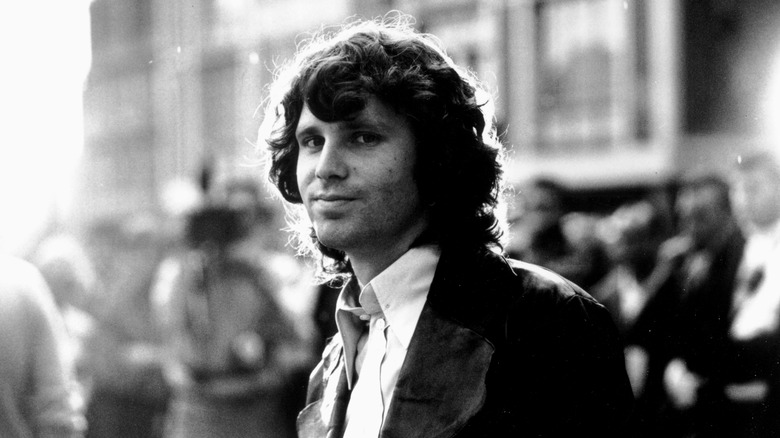 Michael Ochs Archives/Getty Images
On Cindy Williams' first day as a cocktail waitress at the Whisky a Go Go, she was told to serve the VIP section. Sitting there were two women and a man who had his back turned to her. She asked for their orders and when the man turned around, she was surprised to see that it was Jim Morrison. As reported by Fox News, Morrison ordered a bottle of Jack Daniels. Williams went to Tony, the bartender, to get the drinks, but Tony said that they were prohibited from serving Morrison a bottle of liquor.
Williams returned back to Morrison to tell him about the problem and asked him if he wanted a single or double instead. The musician asked if Tony was tending bar and said, "You go back and tell Tony that I want a bottle of Jack on the table." Williams went back and forth between the bartender and Morrison a few times, and she ended up in tears, as neither of the men wanted to cave in. As she told E Online (via New Doors Talk), she was sobbing in front of Morrison, when he asked her name and then said, "Well, Miss Cindy, me and my friend Tony have been playing a little joke on you. Just bring me a double." When she realized she was being pranked, she said to herself, "Is this the coolest job in the world or what?"