Stanley Kubrick's First Career Helped Him Develop The Skills To Go Into Directing
United Archives/Getty Images
One of the most gifted film directors of all time, Stanley Kubrick created such legendary works as "2001: A Space Odyssey" (1968), "A Clockwork Orange" (1971), "The Shining" (1980), and "Full Metal Jacket" (1987), per IMDb. In each of his movies, he managed to create striking and often unsettling worlds guided by his own unique visual sensibility. But he didn't start out seeking to become a filmmaker.
Born in New York City in 1928, Kubrick grew up in the Bronx as the son of a doctor (via Britannica). He had an early love for going to the movies, frequently a theater near his home, per The New York Times. But he had two other, more consuming passions than film at the time. Kubrick wasn't a great student at school, but he was devoted to his interests in chess and photography. His father shared his hobbies and encouraged Kubrick's efforts in these areas.
Kubrick started out with still photography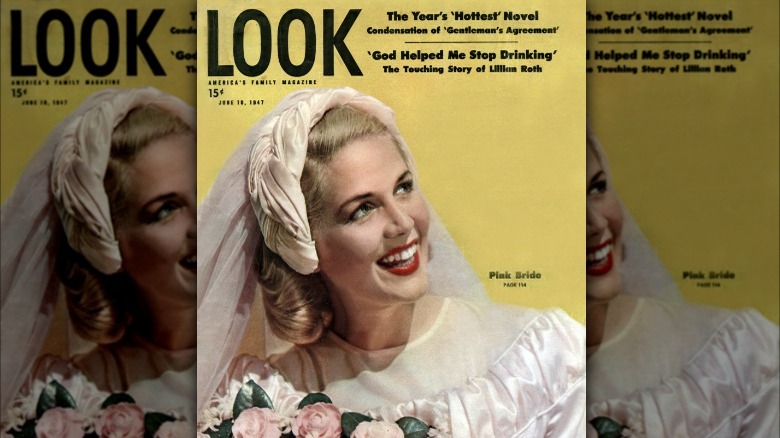 Apic/Getty Images
In high school, Kubrick became a photographer for his school's newspaper, per Britannica. He excelled at still photography and sold his first photo to Look magazine when he was only 16 years old. The picture showed a newspaper vendor sitting glumly surrounded by headlines reporting the death of Franklin Delano Roosevelt (via New Criterion). Even this early on, Kubrick showed a flare for artful composition — something that would later be a hallmark of his films.
Kubrick skipped out on college to become a professional photojournalist. He landed a job with Look magazine, which allowed him to travel extensively and to capture all sorts of images of American life and events. Look magazine debuted in 1937 and chronicled popular culture in a tabloid style (via the Library of Congress). Working as a photojournalist allowed Kubrick to explore storytelling through still images.
According to New Criterion, Kubrick formed a friendship with famed crime photographer Weegee (born Arthur Fellig). The seasoned Weegee shared his expertise with Kubrick, showing him new techniques and tools for taking photos. They may have also shared an interest in the darker, seamier side of life, which Weegee often explored in his work.
Kubrick's work inspired his first film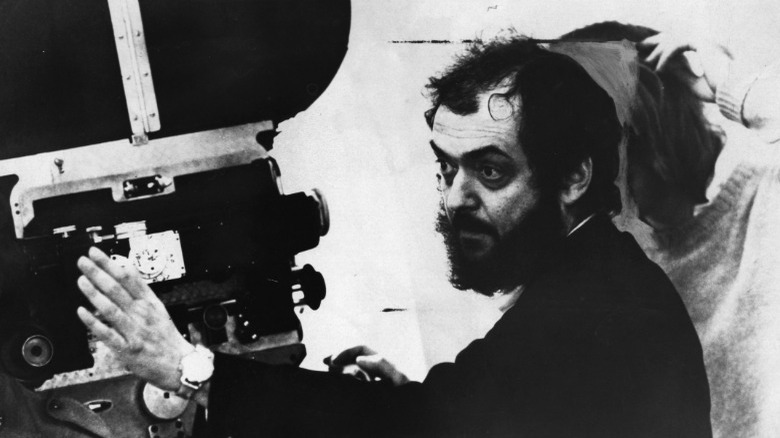 Evening Standard/Getty Images
Kubrick worked for Look magazine for five years, according to New Criterion. During his tenure with the publication, he built up his skills with a form of on-the-job training by taking thousands of photographs. He eventually graduated to taking on high-profile assignments, which led to him creating photo stories about famous figures. He documented the lives of a diverse mix of celebrities, from conductor Leonard Bernstein to boxer Rocky Graziano.
Just like when he was a child, Kubrick remained an avid moviegoer while working at Look. His tastes had evolved, though. Instead of checking out the local movie theater fare, Kubrick attended screenings at New York's Museum of Modern Art, per Britannica. And Kubrick's experiences at Look actually inspired him to create a short film. He had worked with boxer Walter Cartier for a piece for the magazine and he later featured Cartier in his self-funded documentary "Day of Fight."
Around this time, Kubrick left Look to pursue filmmaking. His years as a photojournalist gave him many of the creative strategies and tools he needed to become such a talented director. He knew all about how to tell stories using vivid and compelling imagery, just as he had done for the magazine.