Tragic Details Found In Michelle McNamara's Autopsy Report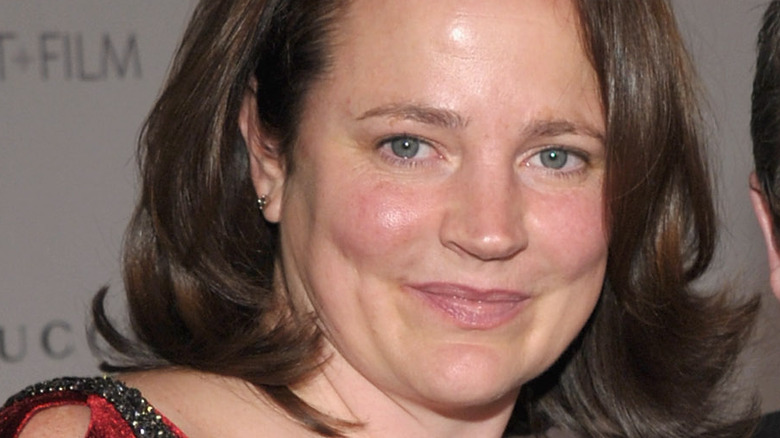 John Shearer/Getty Images
Michelle McNamara was a true crime author who spent the last years of her life investigating the case of the Golden State Killer, who remained unidentified until April 2018. McNamara's interest in true crime began in high school when a woman in her neighborhood, Kathleen Lombardo, was murdered near McNamara's home. She attended the University of Notre Dame and earned an English degree, and enrolled at the University of Minnesota for a master's degree in creative writing (via Oak Park River Forest Museum). McNamara moved to Los Angeles and became a writer for TV and film, but she was still fascinated by true crime. Per her husband Patton Oswalt's suggestion, she started a true crime blog called True Crime Diary in 2006, wherein she wrote about cold cases that fascinated her, per Biography.
McNamara's interest eventually focused on a series of burglaries, sexual assaults, and murders in California. They were attributed to the Visalia Ransacker, the East Area Rapist, and the Original Night Stalker, but authorities had a hunch that there was only one individual responsible for the crimes, and McNamara dubbed him the Golden State Killer, as noted by Men's Health. McNamara did her own research, talked to victims, interviewed investigators, and learned as much as she can about the cases in hopes of naming the perpetrator and getting justice for the victims. She focused her attention on the cold cases and was in the middle of working on a book about her investigation when she died.
Michelle McNamara's final days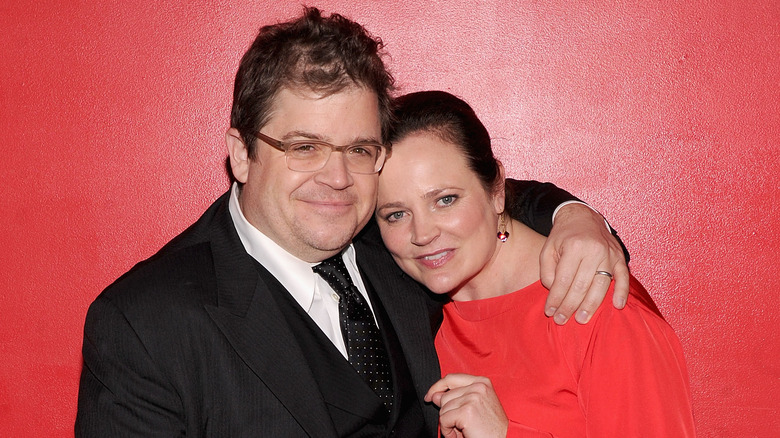 Jamie Mccarthy/Getty Images
According to Vulture, Michelle McNamara started researching the Golden State Killer in 2010. As she learned more about the crimes, she decided to write about her sleuthing in a book titled "I'll Be Gone in the Dark: One Woman's Obsessive Search for the Golden State Killer." She took care of her daughter by day, and at night, she focused on writing her book and doing research. Her home was filled with boxes of files related to the case, and she constantly communicated with victims, their families, and investigators. The work was getting to her, but she wanted to get justice for the victims. "If I could do it over, I wouldn't be solving it while I was writing it. Because I'm doing both and it's really taking its toll," McNamara told her friend (via Vulture).
Patton Oswalt worried about his wife's health. He saw how her insomnia and workload were affecting her and advised her to get some much-needed sleep. As reported by The New York Times, that was what McNamara did on the night before she died. She took Xanax and went to bed. The next day, April 21, 2016, Oswalt went to check on his wife after dropping their daughter at school at about 9:40 a.m., and she was fast asleep and snoring. Oswalt did some work at his home office, and after noon, he checked on McNamara again and found her in bed, not breathing. Paramedics arrived shortly after Oswalt called 911, but the writer was pronounced dead at the scene. She was 46 years old.
Michelle McNamara's cause of death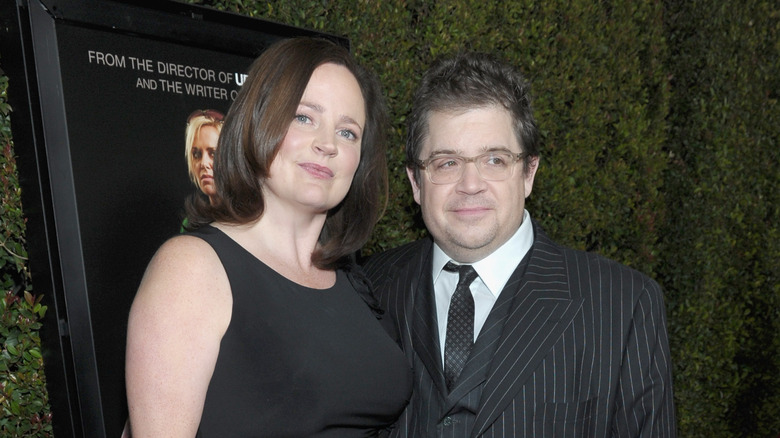 Alberto E. Rodriguez/Getty Images
In 2017, Patton Oswalt released a statement regarding his wife's death. He said Michelle McNamara had an undiagnosed heart condition, and the combination of prescription medications she took caused her death (via People). Radar Online acquired a copy of McNamara's autopsy report that listed her official cause of death as "effects of multiple drugs." According to the report, there were several medications and a white powdery substance found in the room where she died. The report also noted that she had atherosclerotic cardiovascular disease, a condition wherein the arteries get clogged with fatty deposits, which cuts down blood flow (via Heart.org). The undiagnosed heart condition reportedly contributed to her death. Based on the findings, McNamara had Xanax, Adderall, and fentanyl in her system at the time of her death, and according to the examiner's investigation and findings, her death was accidental.
McNamara was more than halfway done with her book when she died, and it was completed with help from Oswalt, her researcher Paul Haynes, and journalist Billy Jensen, as reported by Marie Claire. "I'll Be Gone in the Dark" was released on February 27, 2018. Her book was also turned into a documentary series of the same name, which premiered on HBO in 2020.
Just months after McNamara's book was released, the Golden State Killer — identified as Joseph James DeAngelo — was finally caught. He was sentenced to life in prison without the possibility of parole.