The Linda Ronstadt Song That Underscored The Last Of Us' Tragic Third Episode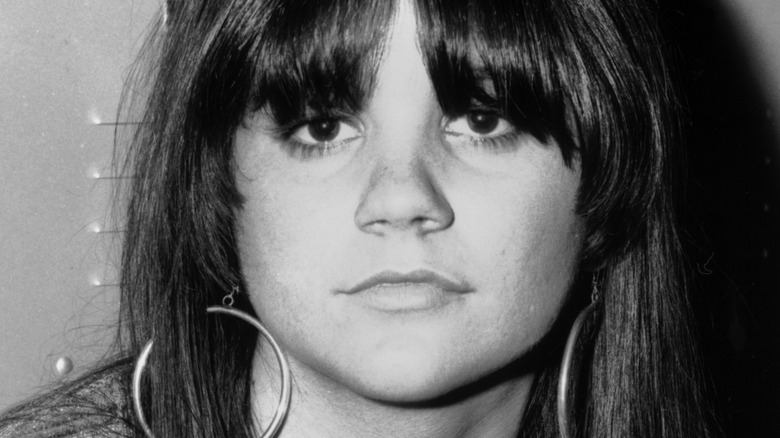 Richard Weize/Getty Images
This article contains spoilers for "The Last of Us."
Titled "Long Long Time," episode three of "The Last Of Us" centers on the love story between Bill (portrayed by Nick Offerman) and Frank (Murray Bartlett), per The New York Times. The 70-minute episode spans over 20 years and revolves around survival, heartbreak, and sexuality. The Guardian explains that viewers are introduced to Bill early on in the episode. In simple terms, he's a loner and a doomsday prepper. However, Bill's life changes when he meets Frank. He tumbles into a trap Bill built to capture infected individuals who attempt to enter his quarantined oasis. Although Bill hesitates to warm up to Frank, that changes when the two play piano and sing Linda Ronstadt's song "Long Long Time."
The New York Times states that this spurs the beginning of their soul-stirring relationship, and The Hollywood Reporter writes that the episode markedly increased viewership for "The Last Of Us." According to CNN, the episode has garnered universal acclaim from critics and viewers alike for using the song "Long Long Time." This, of course, also happens to be the episode's title.
Time reports that "Long Long Time" appears on Ronstadt's 1970 album "Silk Purse." The publication notes that the song (as seen on YouTube) is ideal for the show's third episode, as Ronstadt sings about a love that changes and grows but finds peace in how time will eventually make the pain of losing that love fade away.
This is how the series co-creator chose the song
CNN reports that since the release of the third episode of "The Last of Us," "Long Long Time" has exploded on social media and music streaming services. In fact, Spotify streams of the song jumped 4,900%. The publication compares it to Kate Bush's "Running Up That Hill (A Deal with God)," which appeared in the fourth season of "Stranger Things." In an interview with IndieWire, "The Last of Us" co-creator Craig Mazin disclosed why he chose "Long Long Time" for the episode. Mazin explained that he wanted a song to define Bill and Frank's relationship and talked about this concept with Neil Druckmann, the writer of "The Last of Us" video game.
Mazin said, "I remember saying to Neil, 'I'm not sure what the song is, I just know that it has to be this incredibly sad song about yearning for love, and never getting love, and just making your peace with the fact that you will always be alone. But it can't be on the nose. And it can't be a song that we all know.'"
Mazin, however, could not find the right song and told IndieWire that his friend Seth Rudetsky, a host on Sirius XM, suggested "Long Long Time." "I played it and was like, 'Oh, my. There it is,'" he said. According to The Los Angeles Times, Ronstadt knows that her song was used in the HBO series but confessed that she doesn't "follow social media very much, or the streaming services."
Linda Ronstadt will not be making any money from the song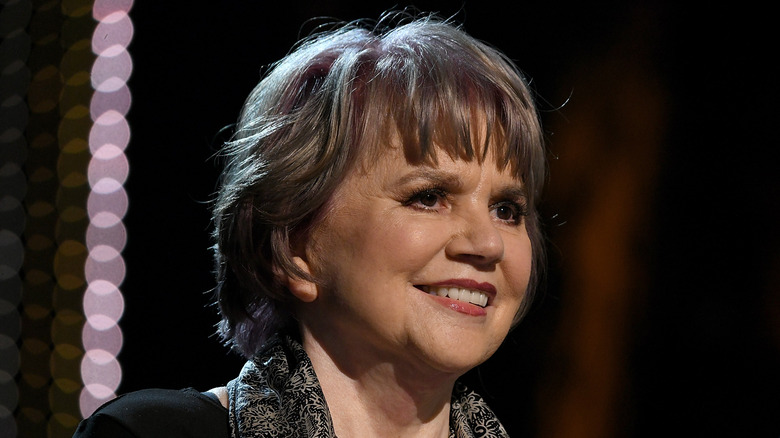 Michael Kovac/Getty Images
The Los Angeles Times reports that "Long Long Time" earned Linda Ronstadt her first Grammy Award nomination in 1971, and the song was also her first Billboard hit. It peaked at No. 25 and remained on the charts for 12 weeks. Ronstadt revealed the song​​ "means a lot" and is "still one of my favorites." She, however, did not write the song. That honor goes to Gary White. He first played the song for Ronstadt in 1969, and Ronstadt noted that she was happy that "The Last of Us" will bring him recognition.
In an email to Billboard, she explained, "I met Gary through guitarist David Bromberg, who took me to the Café Au Go Go in Greenwich Village to see Gary performing with [the late singer-songwriter] Paul Siebel. After the show, Gary played me 'Long Long Time' and I immediately wanted to record it." She added, "It wasn't a country song, wasn't a folk song, or a rock song, but I thought it was a really good song."
Despite this, IndieWire notes that she will not make royalties off "Long Long Time." Her contract with Capitol Records stipulates that she does not own the master recording of the song. Likewise, Billboard adds that Ronstadt sold her entire music catalog to Irving Azoff's Iconic Artist Group in 2021. Nevertheless, Time explains that the cultural significance of "Long Long Time" continues to thrive. The song is used three times in the third episode of "The Last of Us," including at the end.