How George Harrison's Sister, Louise Harrison, Helped Introduce The Beatles To The United States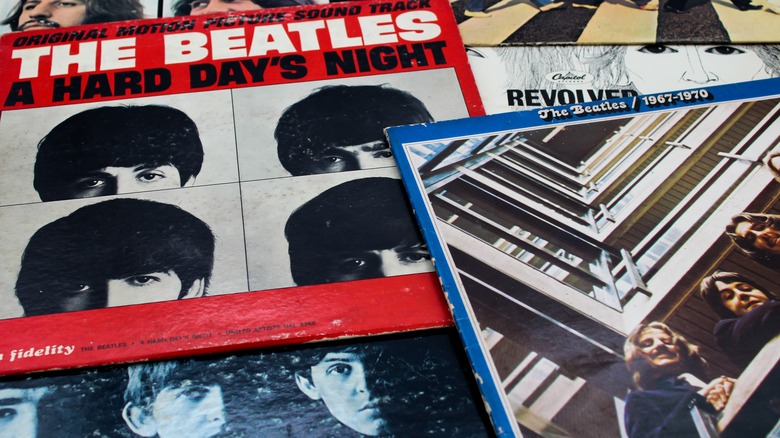 Blueee77/Shutterstock
In 1963, Smithsonian Magazine writes that The Beatles exploded onto England's music scene. Their early hits included "She Loves You" and "I Want to Hold Your Hand." Likewise, The Beatles played 200 shows that year. Despite this, they had not gained a fandom across the pond. This is where Geoge Harrison's older sister, Louise Harrison, stepped in to help (via Far Out Magazine). According to Yahoo, Louise moved to the United States sometime in the 1950s and settled in Benton, Illinois. Benton was then a flourishing coal town, and Louise was married to a mining engineer.
The Riverfront Times explains that Louise, the oldest of four kids, doted on her baby brother George. She left their native Liverpool when he was only 12 years old. Nevertheless, Far Out Magazine notes that she and the rest of the Harrison family were committed to promoting The Beatles and George. When Louise arrived in Benton, Smithsonian Magazine states that she promptly began visiting local radio stations and asked them to play The Beatles' records her mother sent her from England.
Then 17-year-old Marcia Schafer hosted a radio show called "Saturday Session." She told the Riverfront Times, "She [Louise] walked in the station one day." Schafer added, "I didn't really think a whole lot about it. This gal was the sister of someone in England. She said he was in the biggest group in England, but we'd never heard of them, so I was not really impressed. But I did take the record. She gave me 'From Me to You.'"
Radio stations told Louise Harrison The Beatles would never make it in America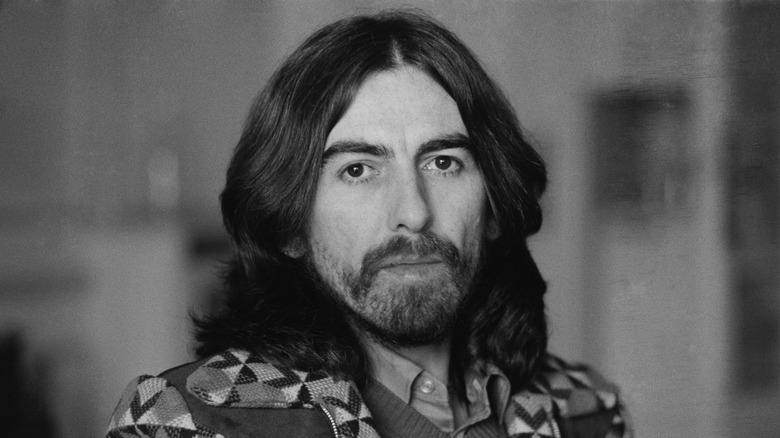 Michael Putland/Getty Images
In an interview with Classic Bands, Louise Harrison recounted her efforts to ensure that The Beatles gained notoriety in America. She divulged that she received negative feedback from radio stations. In fact, the Riverfront Times states that Marcia Schafer was likely the first D.J. to play The Beatles' music in the States. Louse also told Classic Bands she had to help The Beatles' manager, Brian Epstein, understand the American music industry. Louise stated, "All I was getting from the D.J.s and the program directors was, 'Oh, this stuff is garbage. Nobody's ever gonna want to listen to that.' I realized too; I started getting Cashbox and Billboard and various other magazines to start to learn about the music business in this country because it's so totally different."
She added (via Classic Bands), "So, it was just a big old struggle and I did my best to try and help Brian understand how different it was here. I was writing him sixteen page letters every week. At the bottom of the letter I would put, "P.S. Get them on The Ed Sullivan Show," because again, in England that was something they never heard of."
While Louise pushed her brother's music to American audiences, Smithsonian Magazine writes that George Harrison decided to visit her Benton, Illinois home in September 1963. He was on break from touring and recording with The Beatles. George stayed for two weeks and made quite an impression on the townspeople.
The siblings became estranged later in life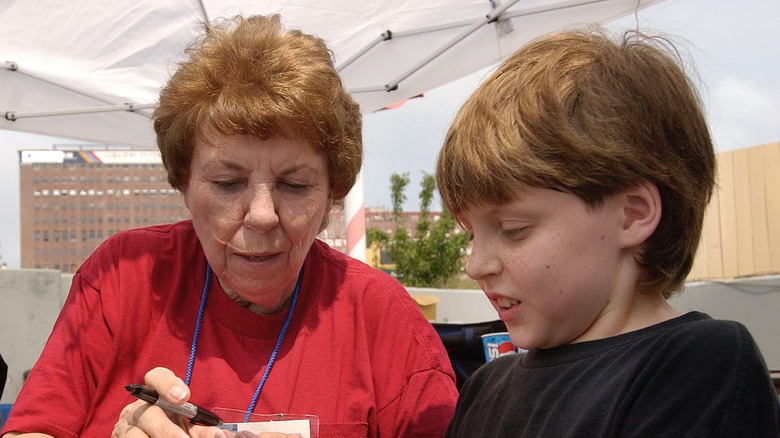 David Maxwell/Getty Images
According to Smithsonian Magazine, Louise Harrison (pictured above on the left) took George Harrison camping and to a drive-in movie in Benton. The locals did not know about The Beatles or the extent of their fame in England. The publication states that George made friends while in town and played with a local band called the Four Vests. The Riverfront Times writes that George met Marcia Schafer, who interviewed him. He gave her a copy of "She Loves You," which she still owns. George later told his sister that he enjoyed Benton and everyone in it. "They're great people. They were glad to see me — not because I'm a Beatle, but because I'm me," he said.
Smithsonian Magazine reports that The Beatles became a households name shortly after George left Benton. In February 1964, the band appeared on "The Ed Sullivan Show," prompting a surge in "Beatlemania" across the United States. Per the Riverfront Times, Louise remained close to her brother until he married his second wife, with whom she did not get along with. Moreover, George reportedly became upset when he learned that Louise wanted to save her former Benton home from demolition by creating a Beatles-themed bed and breakfast.
Smithsonian Magazine states that the siblings reconciled before George's 2001 death. In 2014, Louise released a memoir titled "My Kid Brother's Band A.k.a. the Beatles!" In it, she recounts how she aided in promoting The Beatles in America. Louise Harrison died in January 2023 at 91.