George 'The Sodfather' Toma: The Only Person Who Has Been At Every Super Bowl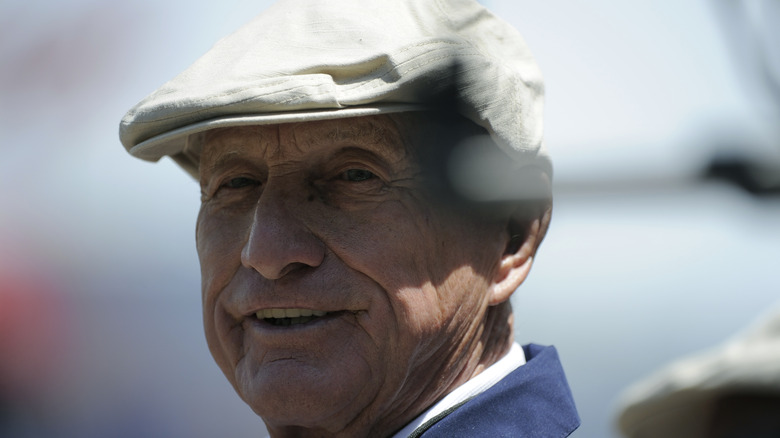 Ed Zurga/Getty Images
It takes a village to make a football team. Teams have 53 players (per Rookie Road), but college teams are allowed to nearly double this. Add coaches, equipment managers, team doctors, and other support personnel, and this number climbs even higher. It takes a village to put on an event as large as the Super Bowl as well. The 2023 Super Bowl is at the State Farm Stadium in Glendale, Arizona (per CBS). This stadium can hold around 73,000 fans and has hosted the Super Bowl two other times. The Arizona Cardinals NFL team calls this their home stadium. This year's battle is between the Kansas City Chiefs and the Philadelphia Eagles.
Among the metaphorical village of people dedicated to the Super Bowl, there has been a constant. No matter where the Super Bowl takes place or which teams compete, the man in charge of the field used remains the same. George Toma has served as the event's groundskeeper for all 57 games (per TODAY).
George Toma has worked at every Super Bowl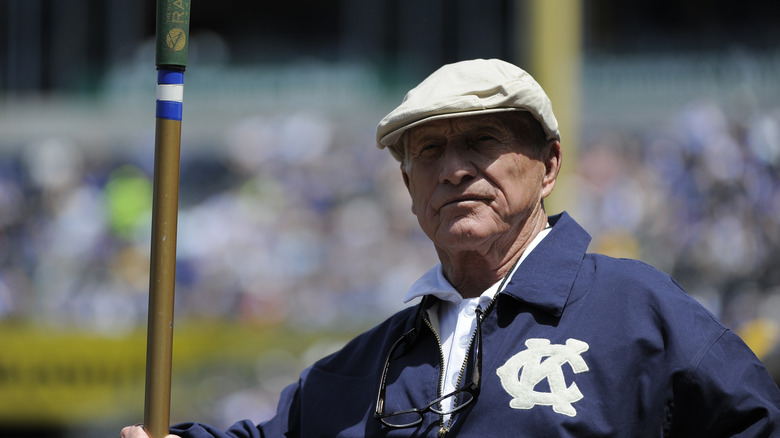 Ed Zurga/Getty Images
George Toma has been the groundskeeper for the Super Bowl since the event's inception. Toma became the groundskeeper for the Kansas City Chiefs in 1957. The first-ever Super Bowl was between the Chiefs and the Green Bay Packers in 1967. Toma got to be in charge of the field that year. Since then, "The Sodfather" has worked at every Super Bowl. He does not take his work lightly. "The cheapest insurance for an athlete, from the little kid sitting in that kindergarten chair, all the way up to the Kelces and the Mahomes and the Bradys, is the safe playing field," Toma told TODAY.
At 94 years old. Toma is retiring after Super Bowl LVII. Toma witnessed the cost of the field increase from $500 to $750,000 over the past five decades. Though much of his career involved the Kansas City Chiefs, "The Sodfather" remained vague when discussing who he hopes will win Super Bowl 57. "In my heart, there is the Chiefs, and on the other side is the Eagles," Toma told WNEP.