The Odd Advice Cary Grant Gave A Young Rob Lowe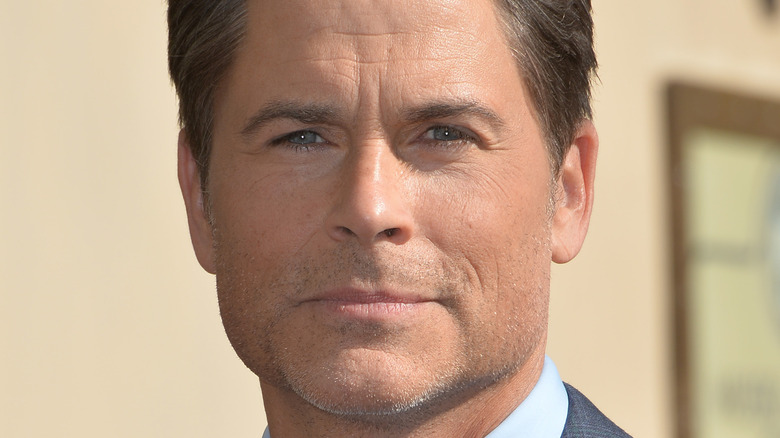 Featureflash Photo Agency/Shutterstock
In 1980, when 16-year-old Rob Lowe went to the Beverly Hills home of a girl named Jennifer he had a crush on, her father answered the door. Cary Grant, wearing a terrycloth bathrobe, stood at the door. "I have a vague awareness that Jen's father is an old-time movie actor, but I'm ashamed to say that I knew more about 'Cary Granite' from 'The Flintstones' than Cary Grant the film icon," Lowe would recount in his book "Stories I Only Tell My Friends: An Autobiography." But Lowe defended his ignorance about Grant by saying the older actor hadn't made a film since Lowe was a baby.
Grant had a storied film career from the 1930s to the 1960s that included such classics as the 1940 romantic comedy "The Philadelphia Story" with Katharine Hepburn and Jimmy Stewart, and Alfred Hitchcock's "North by Northwest" with Eva Marie Saint in 1959. That day, Oct. 15, 1980, Lowe's very first television appearance on an ABC After School Special was going to air, and he'd gone to the house to watch it with Grant's daughter, per IMDB and NPR.
A TV show and some sage advice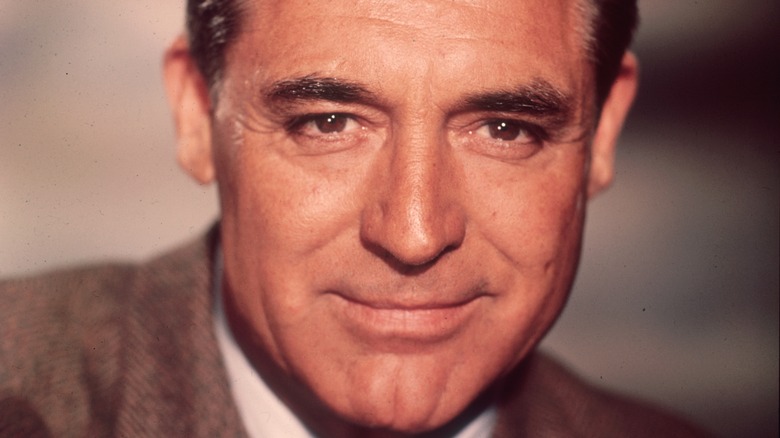 Keystone/Getty Images
Cary Grant invited Rob Lowe in and offered him a glass of milk from a restaurant-style milk dispenser in the actor's spacious kitchen, asked him how he knew his daughter, and then allowed the two teens to chat alone, per "Stories I Only Tell My Friends." Just before Lowe's TV show was about to start, Grant popped his head into the room. "Young man, do you mind if I watch with you?" Grant asked.
Lowe, nonplussed as only a teenager can be, thought, "yeah, you crazy old guy. Sure, whatever. Come on in," Lowe recalled in a 2011 NPR interview. The TV show was about a high school senior who learns he's become a father and fights for custody. "He was so nice and so charming," Lowe told Conan O'Brien (via YouTube). "The first time I ever saw myself on TV was with Cary Grant and he was full of great advice." But one piece of advice was, to say the least, unusual.
Rob Lowe took Cary Grant's advice to heart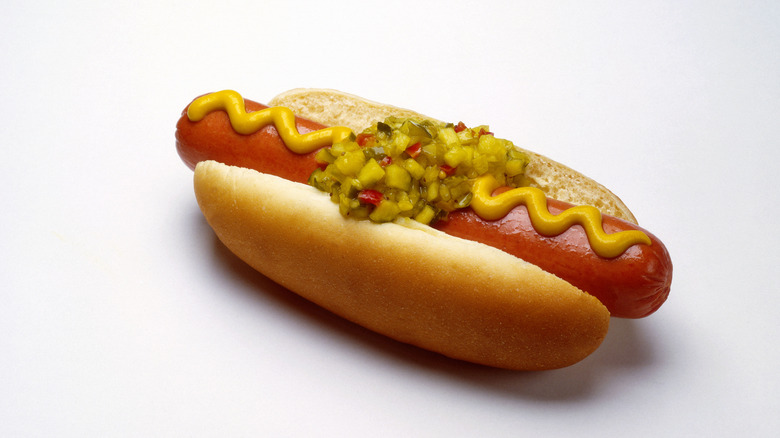 Burke/triolo Productions/Getty Images
After the TV show ended, everyone was quiet until Cary Grant finally spoke up. "Young maaan, you're quite goood," Lowe recalled Grant saying in his unusual manner of speaking, per "Stories I Only Tell My Friends." "You remind me very much of a young Warren Beatty." Grant then offered Lowe a piece of advice.
"Young man, don't ever eat a hot dog on a dais, because then there will be a picture of you with a hot dog in your mouth," Lowe recounted on Conan on TBS. Three years after meeting Grant, Lowe's career blew up when he appeared in the 1983 film "The Outsiders," based on the classic S.E. Hinton WA novel of the same name, per ET. His most recent work includes roles in the Fox TV show "9-1-1: Lone Star" and the Netflix film "Dog Gone," per IMDB. Grant died in 1986. Lowe said he took Grant's advice to heart and has never been photographed eating a hot dog in public.