Sci-Fi Star Tom Sizemore Dead At 61
Albert L. Ortega/Getty Images
Tom Sizemore has died at 61, per TMZ. TMZ previously reported that the actor had an aneurysm at his house in Los Angeles on February 19 and was in critical condition when taken to the hospital. According to Sizemore's manager Chris Lago, he was in a "bad way" prior to his death. As TMZ explained, after nearly two weeks in the hospital, Sizemore unfortunately never recovered from the brain aneurysm. Sizemore was previously married to fellow actor and soap opera star Mauve Quinlan and leaves behind his teenage twin boys who he shared with ex-girlfriend Janelle McIntire. 
The actor had a storied career, starring in some of Hollywood's most recognizable films including "Saving Private Ryan," "Black Hawk Down," "Pearl Harbor," and more. But that's not all. Sizemore was especially known for his sci-fi films, which he continued making right up to his death. Here's what we know about the actor's impressive catalog. 
Sizemore's career began more than 30 years ago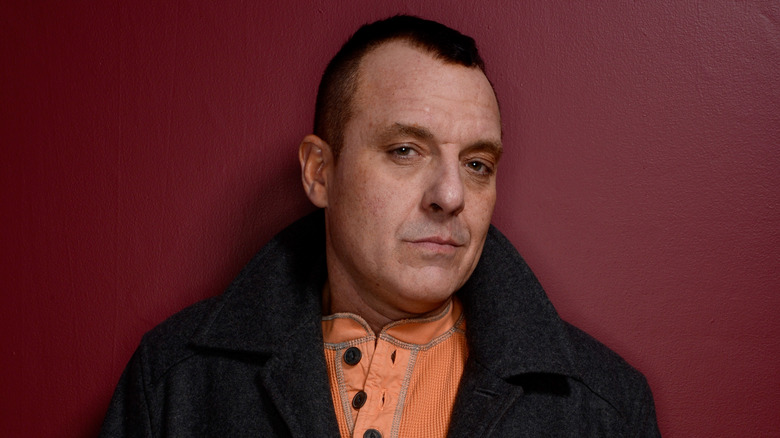 Larry Busacca/Getty Images
Tom Sizemore got his big break featuring in the 1997 thriller, "The Relic," before going on to star in some of sci-fi's biggest hits such as "Red Planet," "Strange Days," and more recently, "Megalodon Rising." In addition to getting leading roles in so many of the industry's biggest films, the actor has also worked with some of the top stars in Hollywood including Tom Hanks and Robert De Niro, whom he'd admired since he was a child. "When I was 14, I saw 'Taxi Driver.' And that was the first time I remember wanting to know who the actor was, who the person was playing this part . . . I got real close to him . . . So, yeah, it was a dream come true. It was a trip. I had his poster on my wall for ten years," he told Decider. 
Sizemore continued working right up to his death and has many new projects coming out in 2023, so fans have yet to see the last of the beloved actor. Keep an eye out for the "Avatar" mockbuster he featured in, "Battle for Pandora."