When Jimmy Carter's Administration Used Supernatural Forces To Find Downed Plane
Psychics: the original key-finding app. Couldn't find your carriage keys in the pre-tech age? Sweep past the hanging bone decorations around Baba Moolah's shack outside of town and present an offering to the wizened crone. Has your niece danced after a will o' the wisp into the neighborhood bog in the midst of a foggy evening? You know on whose door you need to knock. Or more recently, did your cat go missing in the late 20th century? Dial 1-900-CAN-FIND, the psychic hotline for the retrieval of personal effects and/or pets, credit card in hand. Just don't blame them if it's your money that goes missing during the call.
At least, this is the particular way that modern law enforcement employs psychics, sometimes reluctantly. But in cases like that of Ashley Howley, Maria Scott, the "Boy in the Box" Joseph Augustus Zarelli, and more, psychics have proven helpful in solving things, if not integral. There's even an entry at the U.S. Department of Justice admitting to the usefulness of psychics in solving certain cases. The entry amounts to, "Yeah, it sounds ridiculous, but what are you gonna' do? It's legit." 
Even some U.S. presidents have turned to psychics, mediums, astrologers, and the general supernatural to lend a helping hand. Ronald Reagan indulged his wife's affinity for her astrologer Joan Quigley, and would move scheduled dates and times around according to her pronouncements, per New York Post. And Jimmy Carter, the gentle-souled Sunday School teacher and ex-peanut farmer, used a psychic to find a missing plane.
A suggestion from the C.I.A.
President Carter himself told the story in an interview with GQ; by all accounts this was the first time such information was made public. President Carter said that a small, two-engine plane — something dealing with intelligence gathering — crashed in the Central African Republic during his presidence. Satellite repositioning and photography couldn't locate the downed plane even though his administration passed satellites over the presumed crash area every 90 minutes. 
That's when C.I.A. director Stansfield Turner made a more out-there suggestion: employing the aid of "a woman in California that claimed to have supernatural capabilities." Turner, it should be noted, revamped the C.I.A. during the Carter administration to place a heavy emphasis on cutting-edge spy technology, as The Washington Post describes. That being said, it seems that he wasn't above more time-honored data-collection methods. In short, the woman went into a trance, wrote down some coordinates on paper, and bam: she pinpointed the exact spot of the crash. 
Skepticism amidst Project Star Gate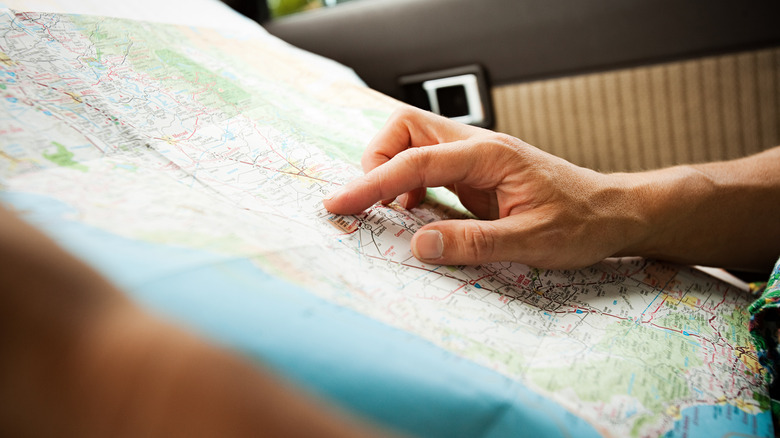 Image Source/Getty Images
On GQ, President Carter describes being gobsmacked at receiving latitude and longitude intelligence from a psychic in a trance in California. He said that he approached the situation "with skepticism" no matter that the coordinates provided by the psychic were correct. "Whether it was just a gross coincidence or ... I don't know," he continued, "But that's one thing that I couldn't explain." In the same interview, President Carter addressed discussions swirling around the alleged Roswell UFO crash site even by the time he took office in 1977, and whether or not he believed that extraterrestrials have ever visited Earth. He stated, "I don't believe in that, and there's no evidence that it was ever covered up."
But even if President Carter remained a doubter of psychic phenomena, the C.I.A. certainly didn't. A Freedom of Information Act (FOIA) C.I.A. Reading Room release from 1988 by Lieutenant Colonel Dolan McKelvy of the Air Force College describes "vast untapped mental capabilities" wieldable in a war between the United States and the Soviet Union. Far from being a standalone paper, such research occurred in lockstep with Project Star Gate, an actual C.I.A. program in use between 1972 and 1995 that employed "remote viewers" in a host of military operations around the world, as History describes. Another FOIA C.I.A. Reading Room document from the final year of Project Star Gate describes the effectiveness of such programs, and also admits that the cause of the effectiveness remains unknown.