The Heart-Wrenching Death Of Lynyrd Skynyrd Guitarist Gary Rossington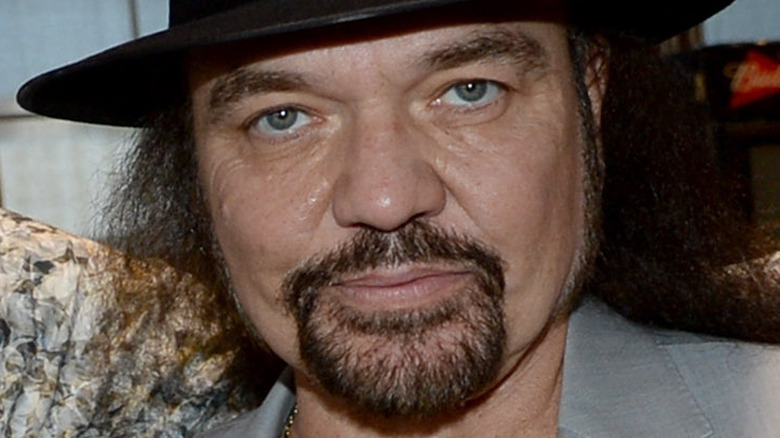 Rick Diamond/Getty Images
Gary Rossington, guitarist and last remaining founding member of Lynyrd Skynyrd, died on Sunday, March 5, 2023, at the age of 71 (via Yahoo!). The band confirmed the sad news on Facebook, writing on their official page, "It is with our deepest sympathy and sadness that we have to advise, that we lost our brother, friend, family member, songwriter and guitarist, Gary Rossington, today. Gary is now with his Skynyrd brothers and family in heaven and playing it pretty, like he always does."
Born on Dec. 4, 1951, Rossington was one of the founders of the classic rock band, who were no strangers to tragedy. In 1977, the group experienced a devastating plane crash that killed three members and seriously injured the survivors. Following the accident, Lynyrd Skynyrd disbanded and went through member shake-ups before reuniting and being inducted into the Rock & Roll Hall of Fame in 2006. "We're still standing, Still keeping the music going. We wanted to do the guys who aren't with us any more proud – and keep the name proud, too," Rossington once said (via the band's website). 
Rossington was the last surviving founding member of Lynyrd Skynyrd following the death of bassist Larry Junstrom in 2019.
Rossington dealt with ongoing heart issues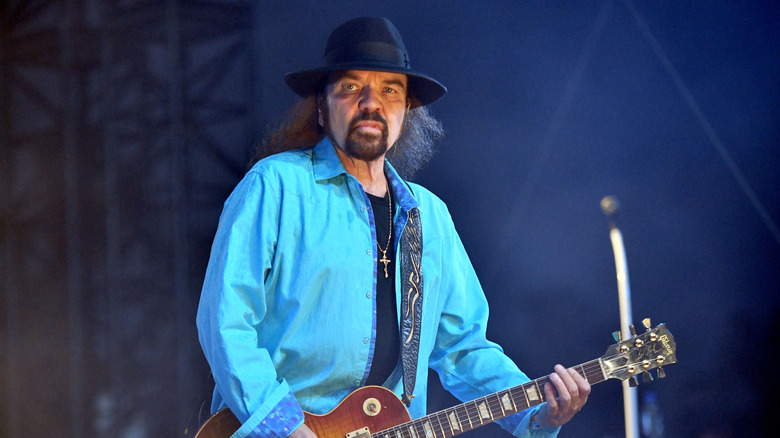 Scott Dudelson/Getty Images
At the time of this writing, Gary Rossington's cause of death hasn't been released, though the guitarist had spoken publicly about his health issues. "I don't get enough oxygen in my blood to keep up and keep going like normal," Rossington shared with Rolling Stone in November 2022. "But I can still play good. It's just the travel. It's so hard on me, especially when you got heart trouble. It's just really hard traveling and getting by with that stuff."
The Lynyrd Skynyrd member underwent open heart surgery in 2003 after he was found to be experiencing coronary artery disease (per Billboard). Later, Rossington had a heart attack in 2015, along with a string of heart surgeries and ailments that sometimes forced him to skip playing live shows.
Most recently, he underwent emergency heart surgery in July 2021, per Lynyrd Skynyrd's Facebook page. A post read, "Our thoughts and prayers are with Gary Rossington as he recovers from emergency heart surgery. Gary is home resting and recovering with his family at home. He wants everyone to know he is doing good and expects a full recovery."