Stars That Were On The Andy Griffith Show Before They Were Famous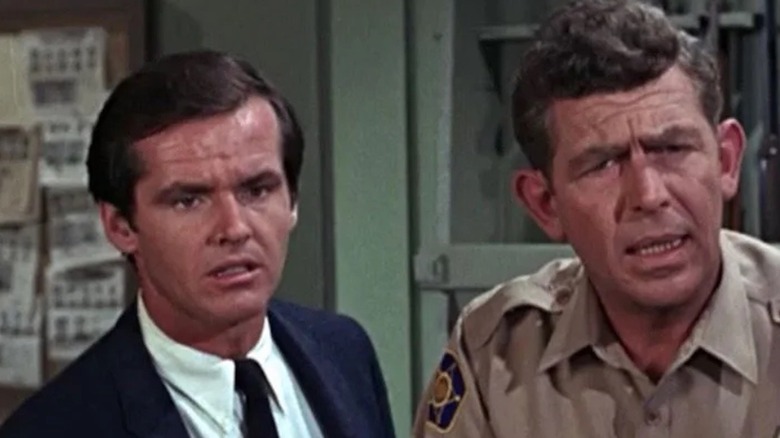 CBS Television Distribution
Over the course of nearly 250 episodes airing across eight years, the producers and writers of "The Andy Griffith Show" created an elaborate and detailed fictional universe populated with hundreds of one-of-a-kind and unforgettable characters. Built as a vehicle for folksy comedian and storyteller Andy Griffith, the 1960 to 1968 sitcom set in the small town of Mayberry, North Carolina, was a self-contained world, where everybody knows everybody but there's always a curious new stranger in town. And so, to round out the sprawling cast of characters on "The Andy Griffith Show," producers brought in lots of guest actors, week after week. As it was one of the most popular shows on television for the entirety of its run, it was a plum opportunity when an actor got hired to play a part of "The Andy Griffith Show." For many, it was a stepping stone or a big break that led to fame and fortune.
Here are some actors who popped into Mayberry for only an episode or two early in their careers, before they became household names. These are the biggest future stars to spot the next time you sit down to catch a rerun of "The Andy Griffith Show."
Teri Garr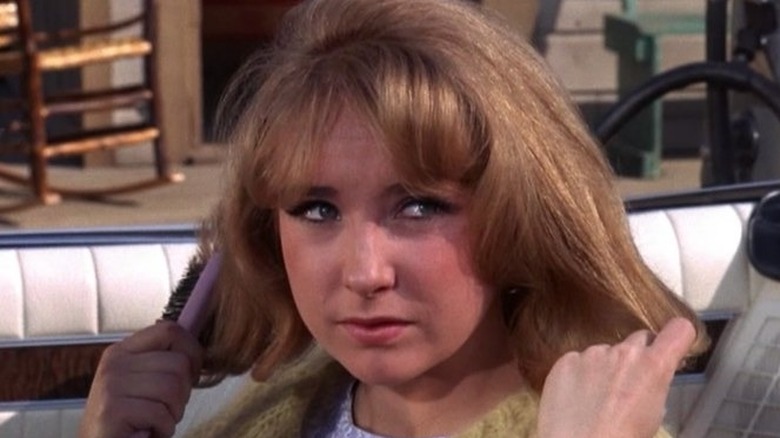 CBS Television Distribution
Most of Terri Garr's first roles in the mid-1960s were as dancers in the musicals of the era — she wasn't even credited for hoofing it in multiple Elvis Presley movies: "Viva Las Vegas," "Roustabout," and "Clambake." In 1968, she scored two small, unrelated roles on two popular, related shows: "Girl in Red Convertible" on "The Andy Griffith Show," and "Cashier" on the spinoff "Mayberry R.F.D."
Around the time that she was up for those parts and others, Garr had an inkling that her unexceptional resume wasn't getting casting directors' attention. So she lied. "Picking Broadway plays that starred people I admired, I added them to my resume: 'Desire Under the Elms' and 'The Three Sisters,' directed by Lee Strasberg and starring Geraldine Page and Terry Garr," she explained in her memoir "Speedbumps." Nobody ever called out Garr, and she went on to a long career. She starred in lots of '70s and '80s hits like "Young Frankenstein," "Close Encounters of the Third Kind," "Mr. Mom," and "Tootsie," for which she received an Academy Award nomination.
Rob Reiner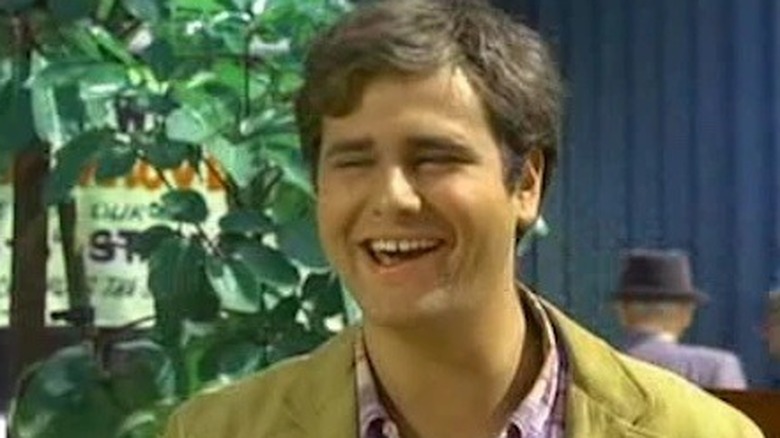 CBS Television Distribution
In 1967, 20-year-old Rob Reiner made a single brief appearance on "The Andy Griffith Show" as a printer's apprentice named Joe. It was only his fifth screen acting role, but one that would help him get a toehold in Hollywood as a writer. The son of "The Dick Van Dyke Show" creator and comedian Carl Reiner, Rob Reiner landed a spot on the writing staff of "Headmaster," a short-lived private school drama that Andy Griffith starred in after his sitcom ended. He also guested in one episode. "One of the episodes was about a teacher who has an affair with one of his students and I played that teacher," Rob told the Archive of American Television.
Rob's parallel acting and filmmaking paths would both prove fruitful. He won two Emmys for playing impassioned liberal Michael "Meathead" Stivic on "All in the Family" and went on to direct "Stand By Me," "This is Spinal Tap," "Misery," and "A Few Good Men."
Jerry Van Dyke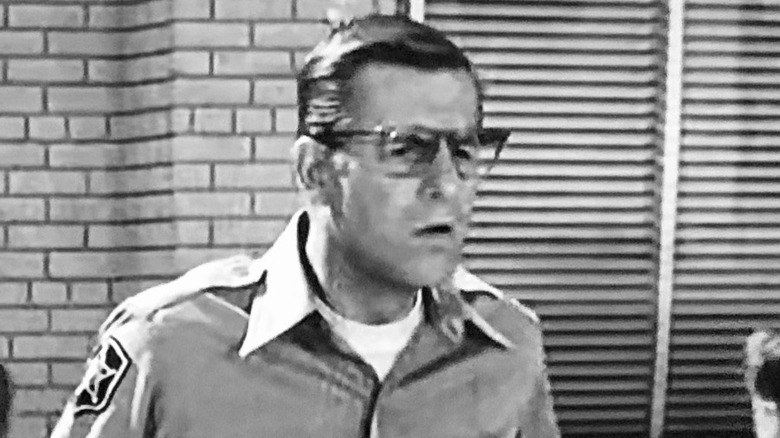 CBS Television Distribution
"The Andy Griffith Show" faced potential creative ruin in 1965 when main cast member Don Knotts left the series after five seasons. The breakout star of the show, Knotts won three Emmy Awards for his portrayal of bumbling, bug-eyed Mayberry sheriff's deputy Barney Fife, and he wanted to act in movies. Producers of "The Andy Griffith Show" considered bringing in a new actor to play a Barney-like character, and for the Season Five episode "Banjo-Playing Deputy," they cast Jerry Van Dyke as Jerry. At the time, Van Dyke had turned in only a handful of sitcom appearances, notably as the sibling of the character played by his real-life brother on "The Dick Van Dyke Show."
Van Dyke earned consideration because he was already in Griffith's orbit — they had the same manager, and the two toured as comedians together, with Don Knotts. "I basically played Don Knotts' part. I was a carnival guy, and my mother knew Aunt Bee, and well, that was the episode," Van Dyke told Popdose. "And I know they wanted me to do it, but I never had a real offer for it. I know they were kicking it around, though. But I wouldn't have taken it, anyway." Over the next couple of years, Van Dyke turned down the title role on "Gilligan's Island" to star on the short-lived bomb "My Mother the Car" but would eventually become a four-time Emmy nominee for his work on the '90s sitcom "Coach."
Bill Bixby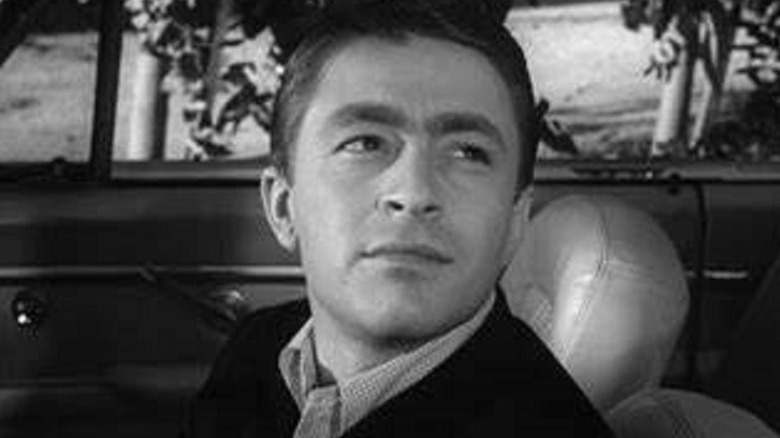 CBS Television Distribution
Just in terms of volume, Bill Bixby is one of American television's all-time greats. He starred in three long-running, endlessly repeated TV hits: on "My Favorite Martian" as Tim O'Hara, bemused human guardian of alien; on "The Courtship of Eddie's Father" as doting single dad Tom Corbett; and as scientist David Banner, the non-monstrous form of the title character on "The Incredible Hulk." Bixby also directed more than a hundred episodes of television, primarily "Blossom."
Well before all that small-screen success, Bixby landed a string of tiny roles on early 1960s television series. One of his first gigs was "Bailey's Bad Boy," a Season Two episode of "The Andy Griffith Show" airing in 1962. In contrast to his eventual succession of nice guy roles, Bixby portrayed Ronald Bailey, the smug and selfish teenage scion of a wealthy family who gets in a fender-bender in Mayberry and learns common decency from Sheriff Andy Taylor and the gang.
Howard Hesseman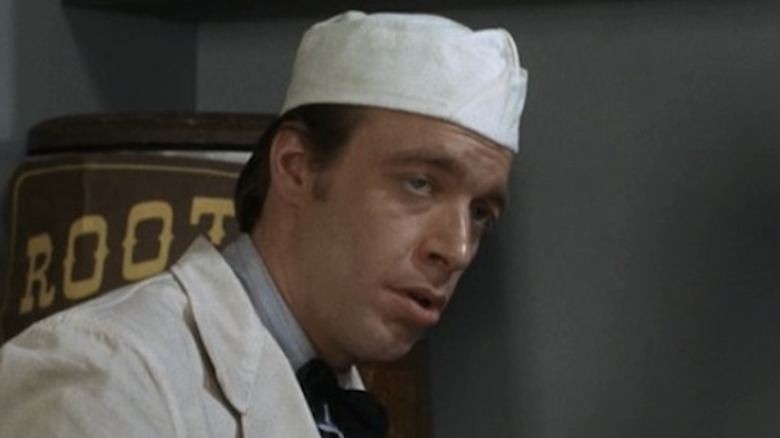 CBS Television Distribution
In the 1970s and 1980s, Howard Hesseman would star in popular, well-received sitcoms back to back. From 1978 to 1982, he portrayed burnout rock disc jockey Dr. Johnny Fever on "WKRP in Cincinnati" (garnering two Emmy Award nominations in the process), and from 1986 to 1990, high school teacher Charlie Moore on "Head of the Class." Hesseman's entire screen career began with another classic sitcom — in 1968, he appeared as two different characters on two separate episodes of "The Andy Griffith Show." In the series' final season, Hesseman played "Counterboy," a diner employee, in "Goober Goes to an Auto Show," and five weeks later, popped up as Harry in "Sam for Town Council."
Hesseman wasn't billed as "Howard Hesseman" for either appearance. At the time, he used the stage name Don Sturdy, taking it from a character of early 20th century children's adventure novels. "It was kind of a joke," Hesseman told People.
Jack Nicholson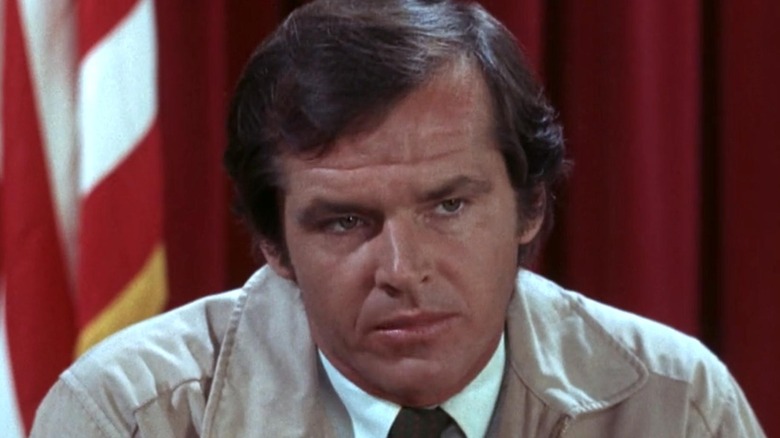 CBS Television Distribution
Long before he'd eventually win three Academy Awards, in the 1950s and 1960s, Jack Nicholson paid his dues by appearing on an episode or two of a TV show, or landing a small role in a B-movie, like "The Little Shop of Horrors." By 1966, Nicholson had grown frustrated with trying to land guest-star roles on TV shows, with his distinctive sarcastic and arch persona starting to show up in his work. "I got him a few jobs by kind of forcing him on producers. Sometimes they got mad at me afterward," casting director Fred Roos said in "Jack's Life: A Biography of Jack Nicholson." "Here would be this guy, in the middle of some sitcom, doing 'Jack Nicholson' which was not part of the style."
Before he gave up TV entirely for films in the late 1960s, Nicholson appeared on two late episodes of "The Andy Griffith Show." In 1966's "Opie Finds a Baby," Nicholson played half of a couple who leave their baby on a stranger's porch in Mayberry. In 1967's "Aunt Bee, the Juror," Aunt Bee serves on a jury for a petty thievery trial, and she's convinced of the innocence of the defendant (Nicholson) because his eyes are "pure hazel." Within a year, Nicholson had kept his promise, and he'd land his breakthrough role as George Hanson in the counterculture classic "Easy Rider."
Don Rickles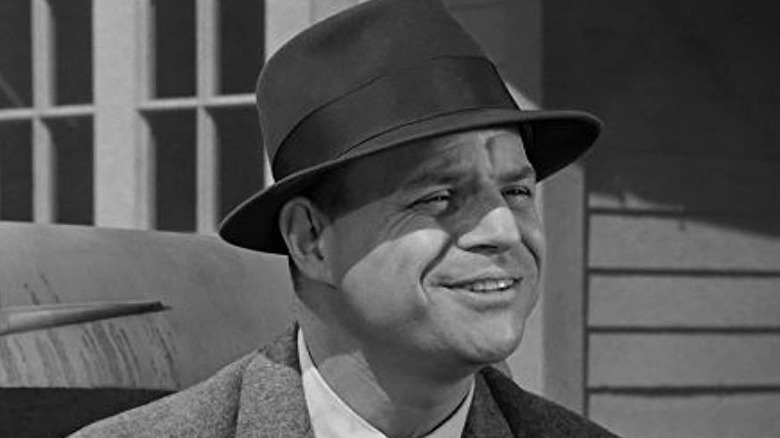 CBS Television Distribution
One of the most famous stand-up comedians of all time, Don Rickles honed his act in nightclubs in the 1960s, and he'd take his schtick all over the world and to "The Tonight Show Starring Johnny Carson" 131 times. Rickles specialized in insult comedy, savagely and swiftly making fun of anyone in his line of vision to the delight of audiences. He played a variation of his persona in Pixar's "Toy Story" movies, voicing Mr. Potato Head who even uses Rickles' signature insult, of calling someone a "hockey puck."
Concurrent with his rise to the top of the comedy world, Rickles made the rounds of TV sitcoms of the 1960s, showing up for limited runs on "The Addams Family," "The Munsters," "The Dick Van Dyke Show," and in 1965, "The Andy Griffith Show." The episode "The Luck of Newton Monroe" focused entirely on Rickles' one-off character, a traveling salesman who comes to Mayberry and experiences a seemingly unending streak of bad luck.
Harry Dean Stanton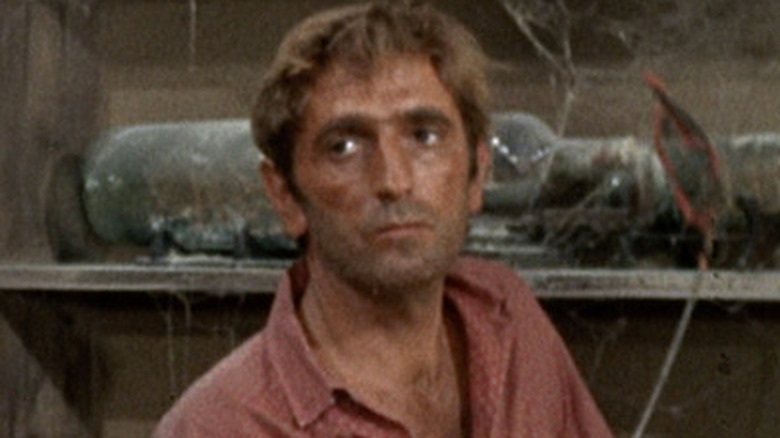 CBS Television Distribution
A prolific and singular character actor, Harry Dean Stanton performed in more than 200 movies and TV shows over a career that spanned nearly 70 years. Stanton did a little bit of everything. He was a favorite of indie, low-budget, and cult filmmakers and acclaimed directors alike. As for the former, Stanton co-starred in David Lynch's "Wild at Heart," Alex Cox's "Repo Man," and John Carpenter's "Escape from New York." And then he also showed up in Francis Ford Coppola's "The Godfather Part II," Ridley Scott's "Alien," and Martin Scorsese's "The Last Temptation of Christ." He might be best known for his role as the downtrodden father of Molly Ringwald's character in the '80s teen classic "Pretty in Pink," or a guitar-strumming prisoner in the 1967 Paul Newman vehicle "Cool Hand Luke."
The same year he aroused attention in "Cool Hand Luke," Stanton appeared in a single episode of "The Andy Griffith Show." In the 1967 installment "Howard's New Life," put-upon county clerk Howard Sprague abruptly moves to a Caribbean island. Howard encounters Stanton as "Proprietor," the operator of a dusty general store.
Arte Johnson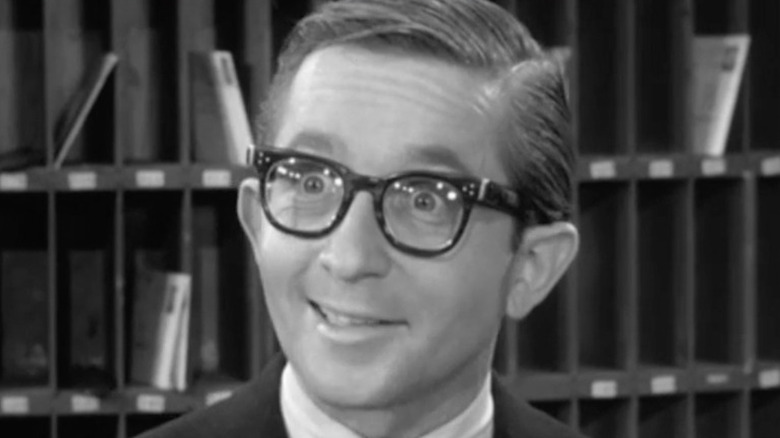 CBS Television Distribution
Comic character actor Arte Johnson had a tendency to disappear into his roles, fully enveloped in funny costumes and utilizing funny voices. While he appeared in nearly 200 movies, TV series, and cartoons, Johnson was undoubtedly best known for his spot in the cast of sketch comedy performers on the 1967 to 1971 countercultural variety show "Rowan and Martin's Laugh-In." He popped up often as Tyrone F. Horneigh, a lascivious, trench coat-clad old man, and as Wolfgang, a World War II-era German soldier with the catchphrase, "Very interesting!"
Years before "Laugh-In" made him famous, Johnson practiced his quirky comedic stylings in "Andy and Barney in the Big City," a 1962 episode of "The Andy Griffith Show." When Sheriff Andy Taylor and Deputy Barney Fife go to Raleigh on a business trip, they thwart a jewel thief and also encounter a fussy, eager, and bespectacled hotel clerk. That's Johnson in one of his earliest TV appearances.
Jamie Farr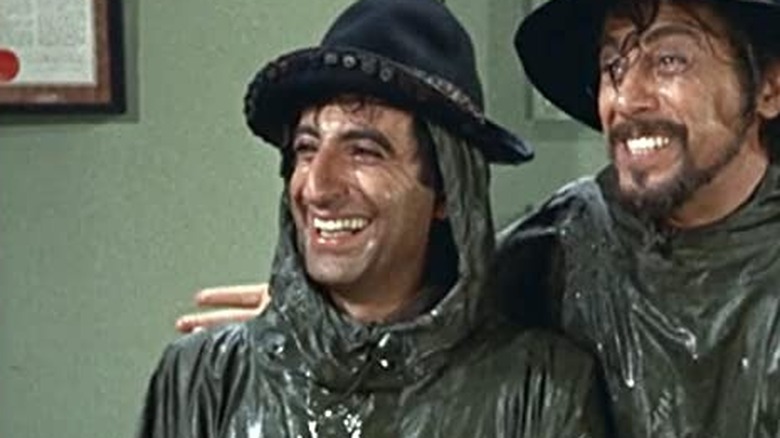 CBS Television Distribution
Jamie Farr's career began with the 1955 drama "Blackboard Jungle," and it extended to the 2018-2019 sitcom "The Cool Kids," and with 100 or so roles in between, he's most associated with "M*A*S*H." For all 11 seasons of the 1972 to 1983 sitcom, Farr portrayed Cpl/ Maxwell Q. Klinger, an unwitting Korean War participant perpetually and unsuccessfully angling for a discharge by dressing in women's clothing. In 1958, Farr secured one of his first on-screen roles as co-pilot Lt. Gardelli in "No Time for Sergeants," a military satire starring Andy Griffith and Don Knotts.
The pair would reunite for "The Andy Griffith Show" a few years later, and their "No Time for Sergeants" co-star Farr would appear on the sitcom as well. On a 1966 episode that didn't age particularly well, Farr portrayed Grecos, a member of a group of Roma who arrive in Mayberry, scam the locals, and put a rain-preventing curse on the town. At least Farr remembered the shoot fondly. "There are some people, you know, when you do their shows that they're really genuinely nice people and they make you feel comfortable on the show, and Andy was one of those people," Farr told the Archive of American Television.
Alan Oppenheimer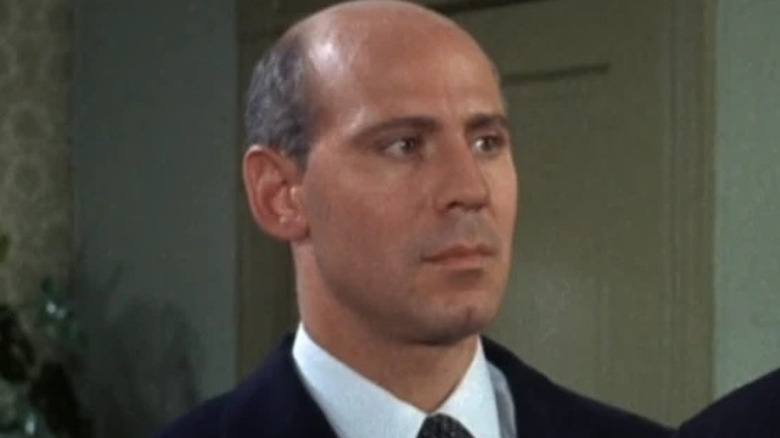 CBS Television Distribution
Alan Oppenheimer racked up dozens of acting credits in the 1980s, '90s, and beyond, but he's probably not recognizable to even TV viewers extremely familiar with his work. Oppenheimer voiced Vanity Smurf on "The Smurfs," Skeletor on "He-Man and the Masters of the Universe," various robots on "The Transformers," and Darren the Ancient Sleeper on "Adventure Time," among hundreds of others. Before moving into the Saturday morning sector in the early 1970s, Oppenheimer secured lots of single-episode or short arcs on mid-century live-action TV series, like "Bonanza," "The Mob Squad," "That Girl," and "The Andy Griffith Show." 
Early in his career, Oppenheimer appeared in one of the very last episodes of the rural sitcom. In the far-fetched and high concept 1968 installment "Barney Hosts a Summit Meeting," Don Knotts (who'd left the series three years earlier) makes a final guest appearance as Barney Fife, volunteering tiny, out-of-the-way Mayberry to host an international summit of Cold War-era world leaders. Oppenheimer played a goofball named Mr. Ruskin, the translator for the Russian dignitary.
Kay Lenz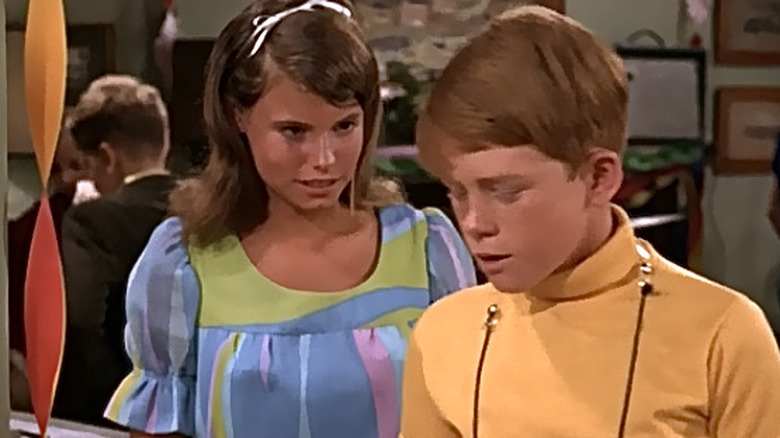 CBS Television Distribution
As a teen, Kay Lenz, billed as Kay Ann Kemper, played a potential love interest for Opie (Ron Howard) on a 1967 episode of "The Andy Griffith Show." Six years later, she'd act opposite Howard again, in the 1973 nostalgic blockbuster "American Graffiti." That same year, Lenz was nominated for the Golden Globe for Most Promising Newcomer for her work in Clint Eastwood's romantic drama "Breezy." Lenz would go on to have a long career in Hollywood, primarily acting in horror movies and action flicks, notably "House" and "Death Wish 4: The Crackdown," respectively, and co-starring on the early '90s NBC legal drama "Reasonable Doubts." She also won a Daytime Emmy Award for the 1974 made-for-TV movie "Heart in Hiding."
But it all started with "Opie's Group," her one of her first-ever acting roles, and which featured Opie dabbling in rock n' roll musicianship. In 1992, Lenz told "Parade" (via DavidCassidy.com) that she couldn't recall much from her short stint on the popular "Andy Griffith Show," or about her brief meeting with Griffith. "You know what I remember?" Lenz said. "The first time I met him, Andy said 'Hello,' and he took off his sunglasses and he had a black eye. He never explained how he got it, and I never asked."