The Stevie Wonder Hit That Was Written For Someone Else First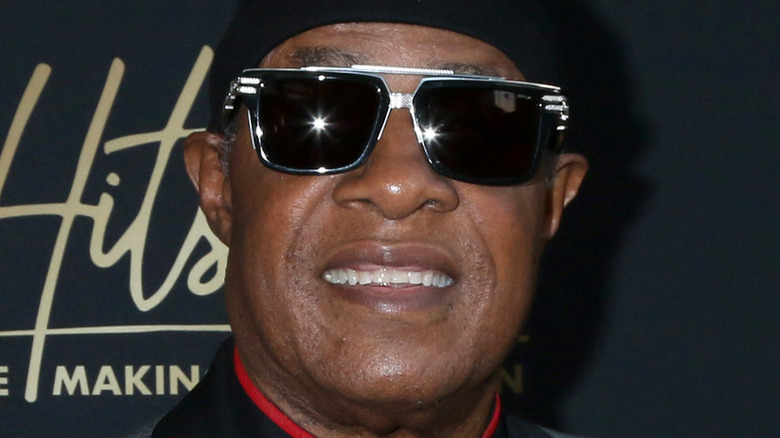 Kathy Hutchins/Shutterstock
From its opening drum beat to its iconic guitar riff and infectious groove, before Stevie Wonder even starts to sing, generations of music fans immediately recognize "Superstition," as one of Wonder's biggest hits. How might music history have changed, though, if the musician that Wonder helped write the song for, Jeff Beck, had a chance to release the song first? According to the New York Post, that was the original agreement between the two songwriters, and if the self-titled debut from Beck's new project at that time, Beck, Bogert & Appice, had come out in 1972 as planned, that's how it would have happened.
With Beck's album delayed, the song "Superstition," instead, became the first single off Wonder's 1972 timeless classic "Talking Book," and is now one of Wonder's most well-known tunes. Beck's take on the song did eventually come out on Beck, Bogert & Appice's first record (posted on Youtube). But although Beck's more rock-oriented rendition has its fans, it has since been overshadowed by Wonder's chart-topping version, and for many, the origin story of "Superstition" is lost to history.
Jeff Beck was a Stevie Wonder fan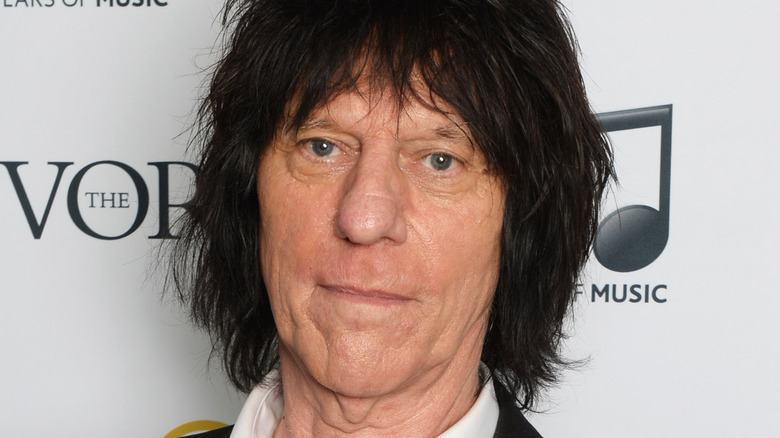 Dave J Hogan/Getty Images
The song "Superstition" began its life in an agreement between Stevie Wonder and Jeff Beck. Beck, a follower of Wonder's music, would play guitar on Wonder's upcoming album, "Talking Book," and in return, Wonder would help write Beck a song. According to the 2001 unauthorized Beck biography, "Jeff Beck: Crazy Fingers" by Annette Carson, it was the rock guitarist, not Wonder, who came up with the song's opening drum beat. In 2022, "Talking Book" associate producer Robert Margouleff described the "Superstition" session like a "fever dream," speaking with The New York Times.
In Carson's book, Beck, who also played drums, recalled sitting behind the drum kit playing the beat when Wonder added the now iconic riff and began to sing the lyrics. At that time, Beck reportedly thought (via New York Post): "'[Wonder's] given me the riff of the century.'" From the point of the song's creation, both Wonder and Beck agreed the song was Beck's, and it would appear on the first record from his new project, Beck, Bogert & Appice. When Beck's record was delayed, though, Motown owner, Berry Gordy, thought differently (via Songfacts).
Berry Gordy rushed Wonder's version out as a single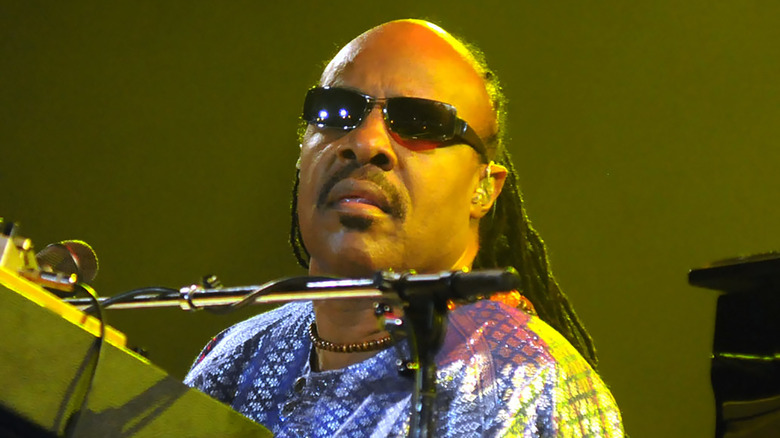 A.RICARDO/Shutterstock
Stevie Wonder's upcoming album at that time, "Talking Book" was set to be released on Tamla, a subsidiary of Motown, a record label run by Berry Gordy. Per Wonder's agreement with the label, Gordy had final say on what would or would not be released as a single, and with Beck's version delayed, Gordy sensed an opportunity. Gordy picked "Superstition" as the first single to release off "Talking Book," and once it scorched up the charts all over the world, there was little chance Beck's version would be noticed. 
Via Ultimate Classic Rock, Wonder told music journalist Ben Fong-Torres that when Motown approached him about releasing "Superstition" as a single, he assumed Beck's version would be out by that point. At least Beck, who died suddenly in early 2023 at the age of 78, seemed to realize it was Gordy, not Wonder, that stole the song's thunder from him. Per Ultimate Classic Rock, Beck said: "[Wonder] played it to Motown, and they said, 'No way is Beck getting this song, it's too good'."