The Disturbing Drug Incident That Changed Tony Bennett Forever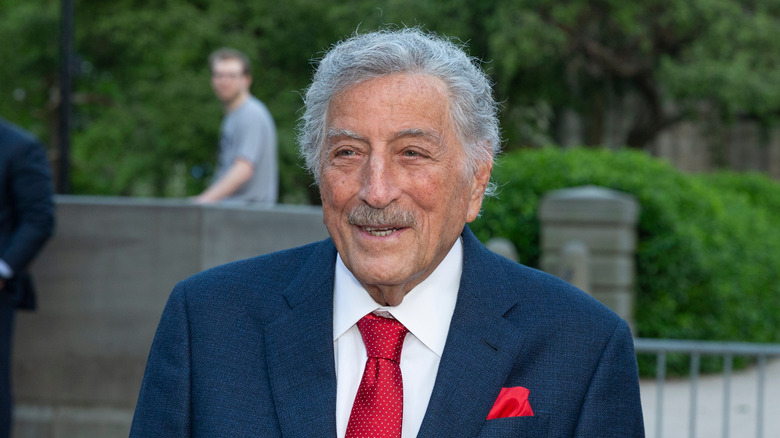 lev radin/Shutterstock
Tony Bennett was a singer known for his many accolades and accomplishments. However, it was a drug incident in 1979 that changed his career forever. At the time, Bennett had just learned the IRS was starting proceedings to take his house, his mother had recently died, and his marriage to the actress Sandra Grant was ending, according to The New York Times. His career had hit its high in 1962, nearly 20 years earlier, and he was now working the sagging Las Vegas circuit to get by. The Grammy-Award-winning singer had just ingested a lot of cocaine and decided to take a bath to relax, but it was too late.
"I must have passed out," he recounted in his "The Good Life: The Autobiography of Tony Bennett." "And I experienced what some call a near-death experience; a gold light enveloped me in a warm glow. It was quite peaceful; in fact, I had the sense that I was about to embark on a very compelling journey." Then, he suddenly jolted awake.
Started slow but snowballed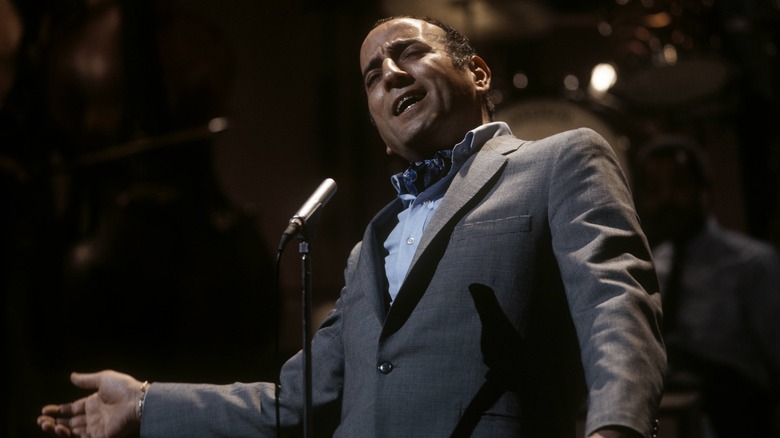 David Redfern/Getty Images
Tony Bennett first began to dabble with drugs — marijuana and cocaine — in the 1960s. And what started out as recreational use began to escalate. "I got caught up in it," he told the Daily Mail. "When the Kennedys and Martin Luther King were assassinated in the 1960s, our country took a terrible turn. Everybody got wasted. [...] People get addicted and everything changes for the worse."
On the day in 1979 when he awoke in the tub to find his wife Sandra Grant standing over him, Bennett learned just how close he'd come to dying. When Grant came into the bathroom, Bennett wasn't breathing. "She pounded on my chest and literally brought me back to life," the singer recalled in "The Good Life." As the ambulance rushed Bennett to the hospital, he thought back to a conversation he'd had years before with Jack Rollins, his former manager, who'd also worked with the groundbreaking comedian Lenny Bruce. Rollins' words now shook Bennett to his core.
Lenny Bruce's wasted talent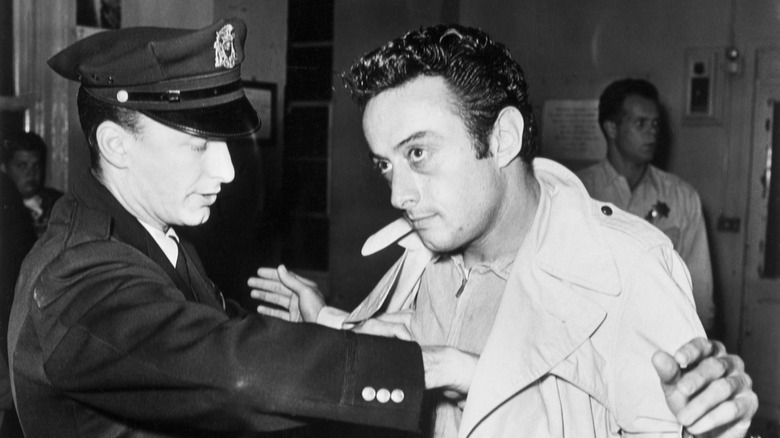 Bettmann/Getty Images
Shortly after Lenny Bruce died in 1966 of a morphine overdose, Jack Rollins told Tony Bennett that the comedian had "sinned against his talent with his drug habit." "That sentence changed my life," Bennett told the Daily Mail. "I've been given this gift. I know how to sing and perform. I'm sinning against this gift." Bennett knew he needed to change and he did.
He tapped his son Danny Bennett to be his manager, a move that helped revitalize his dire financial situation and his career, per Time. By the time of Tony Bennett's death on July 21, 2023, at age 96, he'd earned 19 Grammys – many of those awarded to him in the 2000s. His career not only endured but flourished, finding new life through duets with younger artists like Amy Winehouse and Lady Gaga. "The minute I got back to a lifestyle I was comfortable with, I never wanted to get high again," he recalled in "The Good Life."
If you or anyone you know needs help with addiction issues, help is available. Visit the Substance Abuse and Mental Health Services Administration website or contact SAMHSA's National Helpline at 1-800-662-HELP (4357).