The Tragic 2016 Accidental Death Of Randy Meisner's Wife, Lana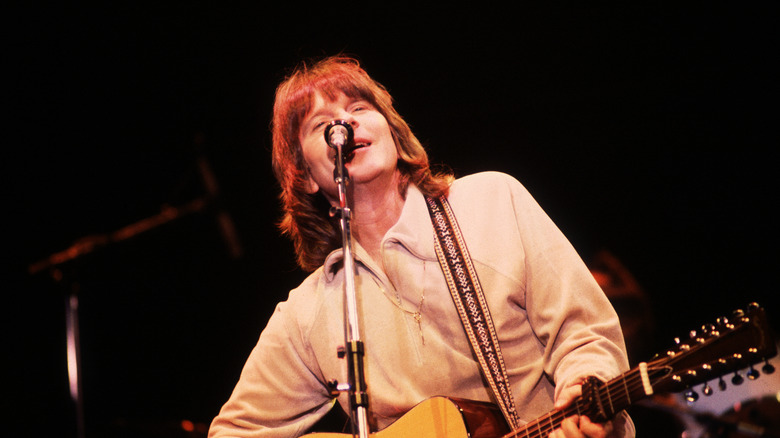 Paul Natkin/Getty Images
Former Eagles bassist Randy Meisner was dealt a devastating blow in the winter years of his life when his wife died in a freak accident in 2016. The shocking incident occurred shortly after a fight broke out between the two at the couple's home (via CBS News). Lana Meisner was the bassist's second wife — the pair married in 1996 and stayed together up until her death. Following her passing Meisner stated that he was "barely able to accept the sudden and tragic loss of his loving wife."
Prior to the domestic incident, Meisner was prone to displaying increasingly erratic behavior — he allegedly made threats of suicide — and was in a very poor mental state. In 2012, he threatened to kill the staff at Studio City rehab center using an AK-47. In 2015, a judge ordered Meisner into full-time medical care due to his fragile psychiatric condition and alcohol misuse, NPR reported.
However, police found no evidence of any wrongdoing at the scene of Lana's death, which appeared to be a tragic coincidence. Meisner was horribly affected by the loss, and the accidental shooting along with his poor health resulted in him being placed under strict supervision during the later years of his life.
The fight and the fatal shooting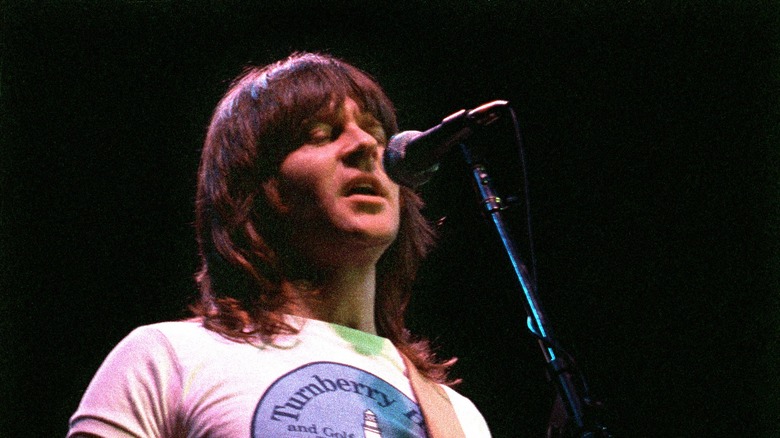 Rob Verhorst/Getty Images
On the evening the terrible accident occurred police officers had already shown up at the Randy Meisner place once. Around 5.30 p.m., police arrived in North Hollywood after receiving a call about a possibly intoxicated man, per CBS News. When they spoke to Lana Meisner she told police that her husband had been brandishing a BB gun in their house. The police made a domestic incident report but then decided to leave when they found no evidence of criminal activity. Lana admitted there was no BB gun after all, she had made the story up — and that appeared to be that.
Just over an hour later, however, around 7 p.m., Lana was shot dead at the couple's home, ABC News reported. While the whole incident looked very suspicious, before long the police were confident it was an accident. It was ruled that after the fight Lana had gone to move a case with a gun in it. An item in the case had hit the rifle's trigger, accidentally shooting Lana in a case of pure bad luck.
First responders declared Meisner's wife dead at the scene and despite an all-night search officers found nothing suspicious. According to ABC News, the police report noted that "Mr. Meisner was cooperative throughout the investigation."
Coping with grief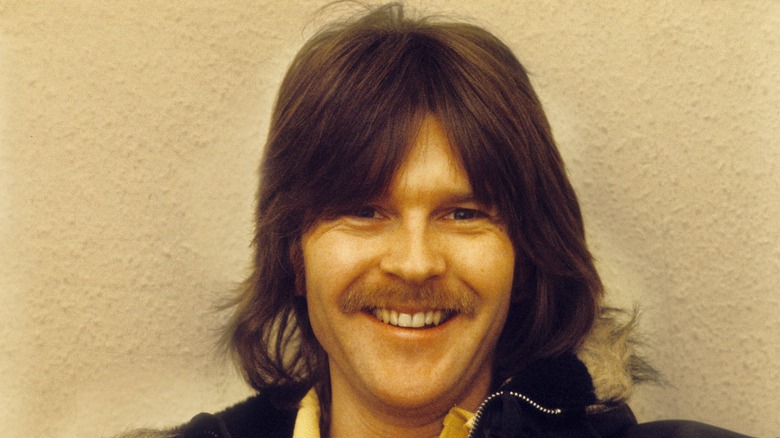 Gijsbert Hanekroot/Getty Images
Devastated by the loss of his life partner, more than ever Randy Meisner needed professional help. According to CBS News, he was placed under the care of a conservatorship in the aftermath of the shooting.
Due to his longstanding issues with alcohol and his threats of suicide and violence, a friend of Meisner's, Jim Newton, had already requested similar measures back in 2015, TMZ reported. Following the fatal shooting, a temporary conservatorship was finally created — this time because Meisner himself asked for assistance. Worried that he would be hassled by his family if he did not enact the measure, his court petition read (per CBS News), "The proposed conservatee is worried this contact [with family] would impair his health, and hopes that requesting this conservatorship voluntarily will demonstrate to his children that he is being cared for in the hope they all stay at a distance while he grieves."
Meisner was able to decide who among his friends controlled the conservatorship. Although a court battle erupted over his choice, Meisner's first preferences — friend Arthur Ford and accountant Thomas DeLong — were honored by the courts, and the two men were put in charge of his care (via MyNewsLA.com).
If you or anyone you know needs help with addiction issues, help is available. Visit the Substance Abuse and Mental Health Services Administration website or contact SAMHSA's National Helpline at 1-800-662-HELP (4357).
If you or someone you know needs help with mental health, please contact the Crisis Text Line by texting HOME to 741741, call the National Alliance on Mental Illness helpline at 1-800-950-NAMI (6264), or visit the National Institute of Mental Health website.
If you or someone you know is struggling or in crisis, help is available. Call or text 988 or chat 988lifeline.org.