Robbie Robertson, Founder Of The Band, Dead At 80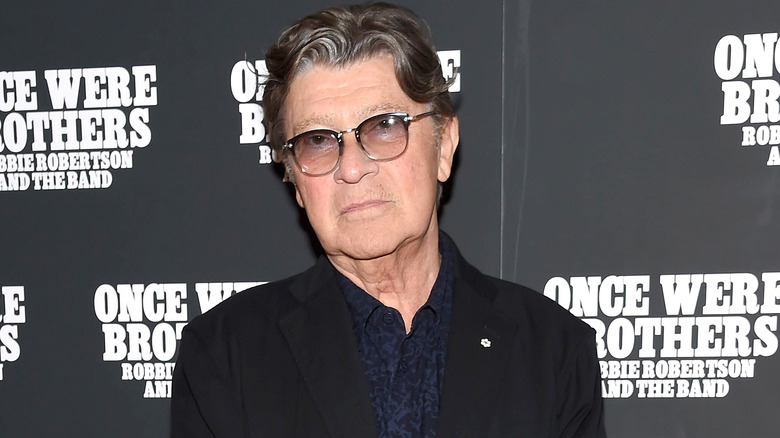 Gary Gershoff/Getty Images
Canadian-American musician Robbie Robertson died Wednesday, August 9, 2023 after a long illness, according to a statement from his management, Variety reports. The guitarist — known as a founding member of the rock group The Band and for playing guitar with Bob Dylan in The Hawks — was 80 years old when he died. Robertson died in his Los Angeles home and was surrounded by family, the statement said. He had just recently completed work for film director Martin Scorsese on the soundtrack to his film "Killers of the Flower Moon."
Among other songs, Robertson co-wrote "The Weight" and "Up on Cripple Creek" and played guitar on Dylan's "Basement Tapes" as a member of The Band, released in 1975. On working with Dylan, Robertson told Rolling Stone in 2020, "It didn't feel intimidating at all. ... And everybody was doing their thing and hanging out. We're having a great time." In addition to his work as a guitarist in other ensembles, Robertson had a lengthy career on his own, beginning with his self-titled, non-soundtrack debut solo record, released in 1987. 
Robertson was nominated for five Grammys, and in 1994, he was inducted into the Rock & Roll Hall of Fame for his work with The Band. Robertson's last solo album "Sinematic" came out in 2019. In the statement announcing Robertson's death, his long-time manager, Jared Levine, said the musician's wife, his ex-wife and her partner, and his children were with him when he died. 
He was born in Toronto, Canada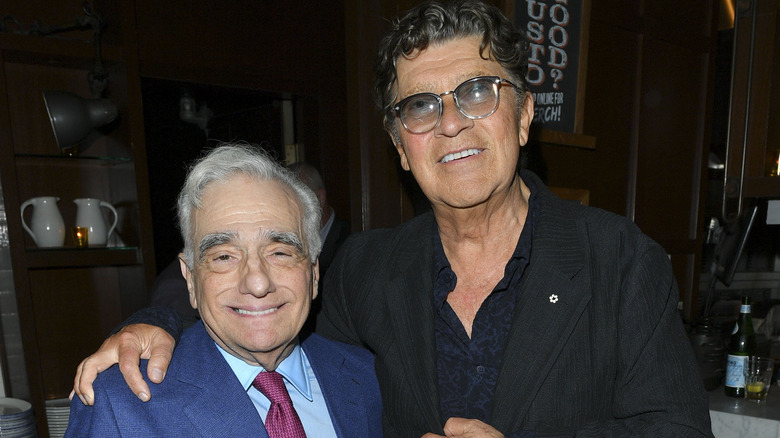 George Pimentel/Getty Images
According to The Band's official website, Robbie Robertson was born in Toronto, Canada in 1943 and was of mixed Jewish and First Nations ancestry. Later on in his life, Robertson wrote and performed music inspired by his First Nations family history — most notably in "Music for the Native Americans," released in 1994 along with his Red Road Ensemble. 
By 1958, Robertson met future Band and Hawks musicians, including Ronnie Hawkins, Levon Helm, Rick Danko, and others. By the mid-1960s Robertson toured the world with Bob Dylan. Some of Robertson's most well-known work with The Band includes "Music from Big Pink," and The Band concert film and album "The Last Waltz." "The Last Waltz" movie was directed by Martin Scorsese, and 2023's "Killers of the Flower Moon" was Robertson's fourteenth project with the director. 
As well as the American Rock & Roll Hall of Fame, in 1989 Robertson was inducted into the Canadian Music Hall of Fame. According to The New Yorker, Robertson's relationship with his former bandmate, Levon Helm — who died in 2012 — was acrimonious, and Robertson was blamed by some for the band's breakup. 
Once Robertson's death was announced, songwriter Neil Diamond tweeted, "The music world lost a great one with the passing of Robbie Robertson. Keep making that Beautiful Noise in the sky, Robbie. I'll miss you." Canadian musician Ron Sexsmith also tweeted, "Unspeakably sad news. His songwriting and guitar playing made such a lasting impact on music and in fact changed the direction of music in the late 60's from psychedelic to a more roots based approach."