Tragic Stories About One-Hit Wonders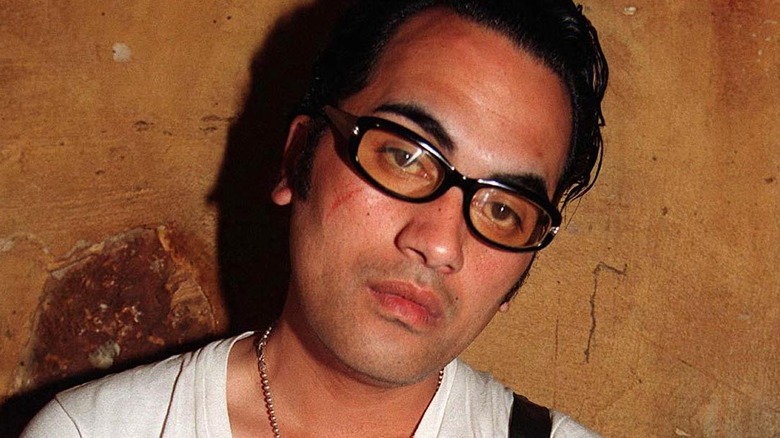 Brian Rasic/Getty Images
To become a one-hit wonder is a bittersweet status and an odd, uncomfortable legacy; it's even worse when real tragedy hits. Technically, all the hard work it takes to become a musician — forming a band, taking lessons, adopting a style, playing gigs, finding or writing good songs that widely resonate, and then recording them — pays off. But then it all only truly pays off once — one-hit wonders score exactly one Top 40 hit (a definition used by American pop chart purveyors Billboard) and then no more, ever again. It's a professional tragedy at worst, and deeply frustrating at best, to get all the way to the top of the music world and then to seemingly not have what it takes to stay there.
One-hit wonders are the most vulnerable and outwardly human of musical successes. They're made all the more human again when they're beset by outsized tragedy. Here are the musicians behind some of the biggest hit singles of all time forever labeled one-hit wonders who then had to endure horrific accidents, disease, and premature death.
Shannon Hoon of Blind Melon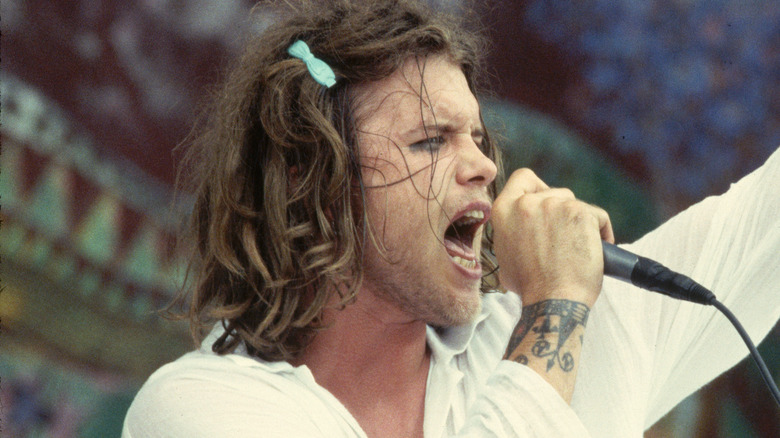 Henry Diltz/Getty Images
In 1993, when many of the top-selling rock bands were hard-edged, downbeat grunge acts like Nirvana and Pearl Jam, in came Blind Melon, a group strongly influenced by '60s and '70s sounds like Southern rock, psychedelia, and hippie folk-rock. Thanks in large part to a captivating music video with significant MTV airplay, Blind Melon's simple, acoustic guitar-based, poetry-adjacent single "No Rain" became the band's biggest and only hit song, peaking at No. 20 on the Billboard Hot 100. The mega-hit (fondly associated with the child in a bee costume dancing around in the video) drove album sales, too; Blind Melon's self-titled debut LP would move four million units. However, no subsequent singles would register the way "No Rain" did.
Fronting the operation: Vocalist Shannon Hoon who, with his long hair and high-pitched voice, sold the whole Blind Melon '60s-throwback vibe. Two months after the release of the band's second album, "Soup," Blind Melon fell apart following the death of its vocalist. During a tour stop in New Orleans in October 1995, Hoon retreated to the band's bus and apparently passed out. Unable to revive him, his bandmates summoned authorities, who pronounced the singer dead at the age of 28. Hoon overdosed on cocaine, which triggered a fatal heart attack.
Charles Pettigrew of Charles and Eddie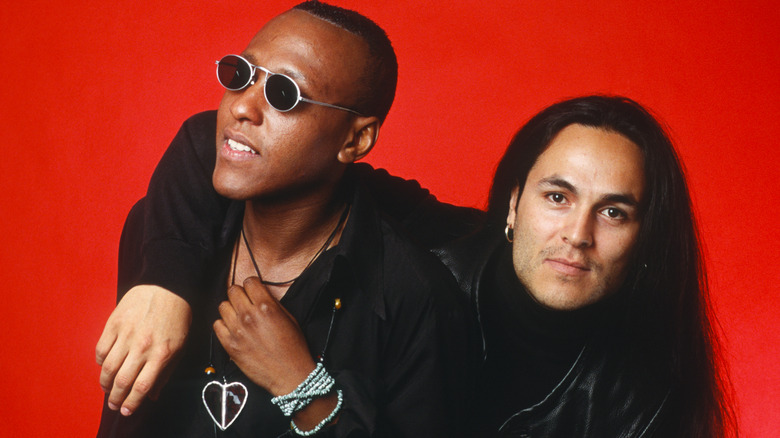 Gie Knaeps/Getty Images
"Would I Lie to You?" was one of the hottest songs on the radio in the summer of 1992. Performed by R&B duo Charles and Eddie, the tune added modern, slick production to smooth, '70s-style soul singing and songwriting. The recipe worked: "Would I Lie to You?" was a smash across multiple radio formats, reaching No. 13 on the pop chart, No. 15 in the adult contemporary market, and No. 59 in R&B, and going all the way to No. 1 in the U.K. But Charles and Eddie couldn't replicate the magic of "Would I Lie to You" — while follow-up singles "N.Y.C." and "House is Not a Home" charted respectably in the U.K., neither gained much traction stateside. And after sophomore album "Chocolate Milk" failed to sell well, Capitol Records dumped the duo from its roster.
‌In April 2001, Charles Pettigrew (above, pictured left) died. Just before his death, he'd toyed with reuniting Charles and Eddie, and he and Chacon had been sending demo recordings to one another. Pettigrew didn't tell Chacon he'd been diagnosed with cancer; he died in Philadelphia at the age of 37.
Pauly Fuemana of OMC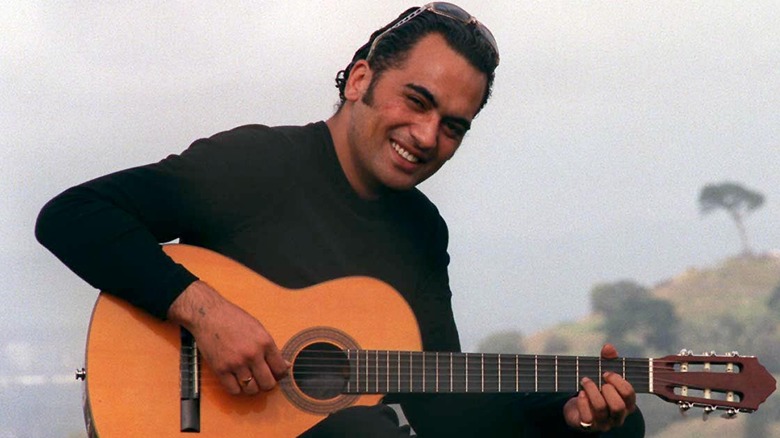 Kenny Rodger/Getty Images
In the mid-1990s, nothing else on the radio sounded quite like OMC. The act's massive hit, "How Bizarre," combined a Spanish guitar riff with a pounding drum beat and deceptively sunnily rapped lyrics about a car-jacking. "OMC" was an abbreviation of the group's full name, "Otara Millionaires Club," a wry reference to singer Pauly Fuemana's hometown, an economically disadvantaged suburb of Auckland, New Zealand. "How Bizarre" went to No. 1 on pop charts in Australia, Austria, and OMC's native New Zealand, and reached the top five in Germany, Sweden, the U.K. and the United States, garnering airplay throughout 1996 and 1997.
Neither Phil nor Pauly Fuemana would live to reach the heights of pop stardom again. In 2005, Phil Fuemana died at age 41 from a heart attack. Singer and main OMC member Pauly Fuemana died in January 2010, reportedly of respiratory failure, a few weeks shy of his 41st birthday. A few months later, his death certificate listed the cause of death: progressive demyelinating polyneuropathy, an autoimmune and progressive neurological condition (per Johns Hopkins Medicine). Characterized by spreading and pronounced nerve failure, it's a rare disease and only fatal to 10 percent of those diagnosed with it.
Scatman John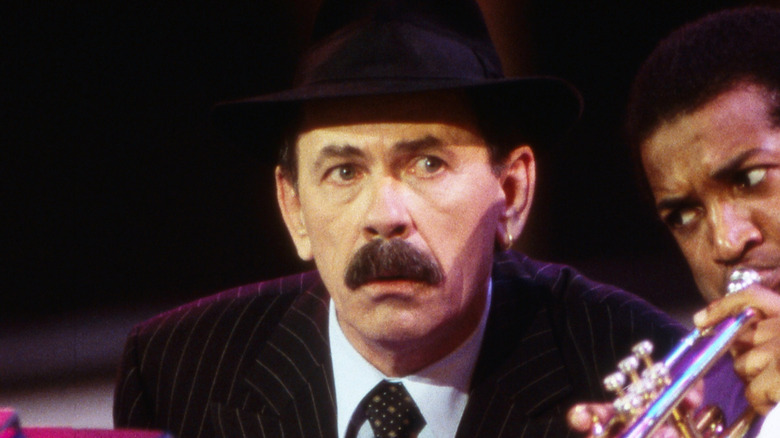 United Archives/Getty Images
In 1995, an odd, incessantly hooky, and catchy dance-pop song rocked clubs and radio playlists in the U.S. and the U.K. "Scatman (Ski-Ba-Bop-Ba-Dop-Bop)" consisted of little more than a pulsing beat, electronic instruments, and a man frequently identifying himself as "the Scatman" in between bursts of rapid-fire scatting — wordless vocalization derived from improvisational jazz. That "Scatman" was Scatman John (a.k.a. John Larkin), and his self-referential song placed high on the dance chart and pop chart, while also selling huge quantities of records in Europe and Japan, too. Larkin got interested in scatting to make his stutter into an advantage. He added scat-singing to his repertoire in 1984, by which time he was a well-established songwriter and jazz pianist.
Less than five years after his massive and unlikely pop breakthrough, Larkin's life and career were cut short. In December 1999, he died of lung cancer, which had reportedly also taken root in his brain. Scatman John was 57 years old.
DJ E-Z Rock of Rob Base and DJ E-Z Rock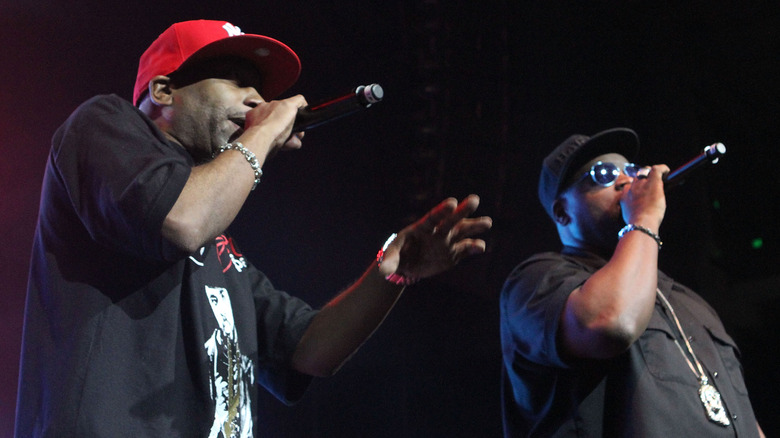 Aaron Davidson/Getty Images
Hip-hop was still a fringe musical movement in 1988, right around the time when radio-friendly rap songs like "Get On the Dance Floor" brought the style into the mainstream. The single, performed by duo Rob Base and DJ E-Z Rock, reached No. 1 on the dance charts and No. 11 on the R&B charts. Perhaps the two are most known for "It Takes Two," which weaved together a sample from Lyn Collins' '70s hit "Think (About It)" with house music beats, a crunchy guitar riff, and memorable vocal hooks and rap lyrics to make something undeniable. Often sampled and used on soundtracks for decades after, it hit No. 36 on the pop chart and No. 3 on the dance chart.
Around the time that the Rob Base and DJ E-Z Rock partnership officially dissolved in 1994, Bryce's health declined. A while earlier, he'd been diagnosed with diabetes, and he struggled to maintain his health and follow a diet that would prevent complications. "He would order two cheeseburgers, french fries, a cake, and a Diet Coke," Rob Base told Rolling Stone. "His health was pretty much up and down for years. In the beginning, he was taking pills and then he had to take shots. It escalated as time went." Bryce was hospitalized for two months in 2014, and that's where he died. Bryce died from diabetes complications at the age of 46.
The Singing Nun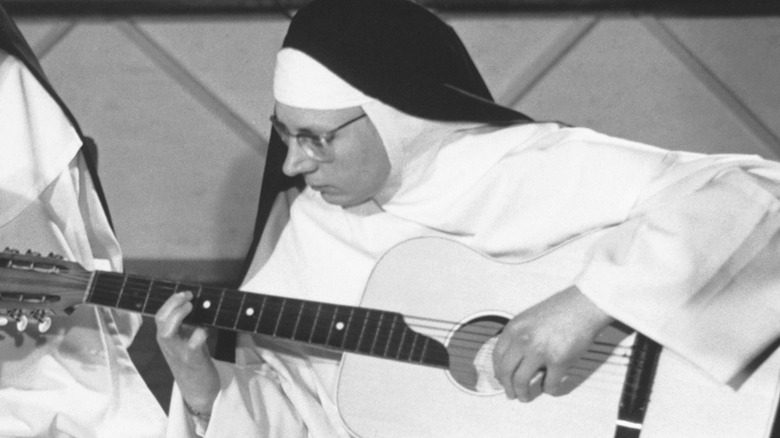 Hulton Deutsch/Getty Images
"Dominique," a song about Dominic, a 12th-century figure sainted by the Roman Catholic Church, sung entirely in French by a Belgian nun, went all the way to No. 1 in the U.S. in 1963. Nuns from the Fichermont Monastery paid the Philips Records studio in Brussels to produce a small run of albums of religious songs by one of their own, Jeanine Deckers, intended to be handed out as gifts. Higher-ups so loved Deckers' songs — credited to Soeur Sourire ("Sister Smile") — that they released the album throughout Europe, where it was a surprise hit. But only "Dominique" hit big in the U.S., where the singer was marketed as "The Singing Nun." She appeared on "The Ed Sullivan Show" in 1964, her album hit No. 1 as well, and Debbie Reynolds portrayed her in the 1966 biopic "The Singing Nun." That same year, Deckers, suffering a crisis of faith, left her convent. In 1978, she announced that she owed the Belgian government $126,000 in back taxes on her recording career, which she couldn't pay because she'd given everything to her religious order. 
In April 1985, police in Wavre, Belgium, discovered Deckers' body, alongside that of another woman (later identified as the former nun's partner, Annie Pescher) in their home. Deckers left a note explaining that the two had decided to die by suicide to escape the financial stress and sorrow surrounding their school for children on the autism spectrum. Deckers was 52.
Andy Fraser of Free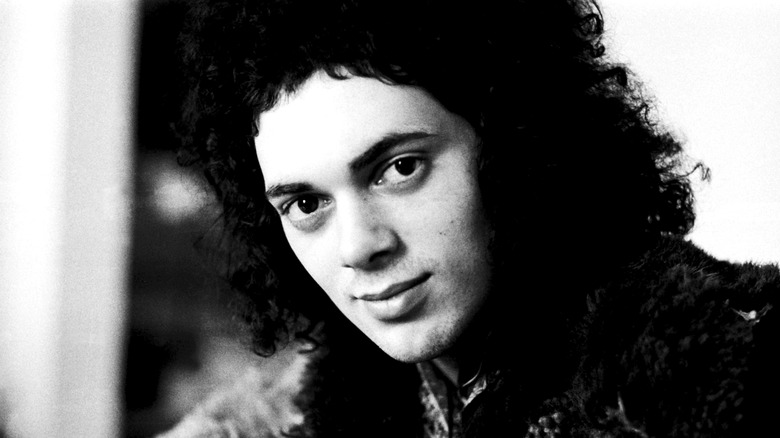 Michael Putland/Getty Images
"All Right Now," a laid-back but hard-rocking, blues-inspired jam, is an eternal standard on classic rock radio. It's also just about the only hit to endure more than 50 years after the formation of the band that recorded it: Free. Singer Paul Rodgers and guitarist Paul Kossoff left their other groups in favor of Free, and recruited Andy Fraser from the collective of John Mayall's Bluesbreakers when the bassist was only 16 years old. A track from "Fire and Water," Free's third album, "All Right Now" — written by Rodgers and Fraser — soared to No. 4 on the pop chart in 1970. None of the group's next four albums produced a single that could crack the Hot 100, and Free broke up in 1973. Fraser went on to record solo album "Fine, Fine Line" in 1984; it bricked commercially, as did both of its singles. 
In March 2015, Fraser's family, including his mother, three siblings, and two daughters, released a statement announcing that the classic rock musician had died. The premature death was a direct result of two chronic health conditions. In the 1980s, doctors diagnosed Fraser with AIDS, and later on, Kaposi Sarcoma, a type of cancer that HIV-positive individuals AIDS patients often develop (according to Johns Hopkins Medicine), which manifests as lesions inside the body, along mucous membranes, and all over the skin. Fraser was 62 years old.
B.W. Stevenson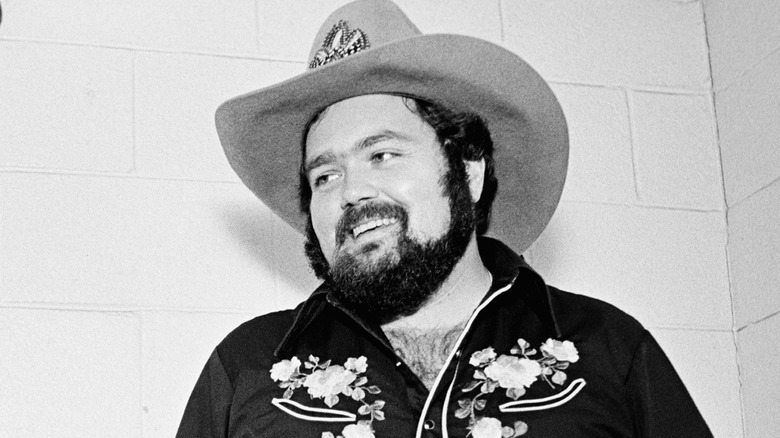 Kirk West/Getty Images
Texas-based musician B.W. Stevenson scored a top 10 hit in 1973 with the country-flavored crooner-pop ballad "My Maria." It didn't make it onto Billboard's country singles chart, but it did help kick off the country-pop movement of the 1970s. Likewise, Stevenson would find slightly more success as a songwriter than performer; Three Dog Night covered his flop single "Shambala," and Brooks and Dunn topped the country charts with a "My Maria" cover in 1996.
Stevenson's "My Maria" featured on the album also called "My Maria," the third LP of Stevenson's career. After the success of that one single, he'd go on to release four more studio albums for various labels throughout the rest of the 1970s and into the early 1980s. He'd land "The River of Love" and "Down to the Station" in the lower reaches of the Hot 100, but he'd never score another hit like "My Maria." Stevenson may have earned a boost from the popular "Austin City Limits" performance TV series — he sang on the first episode of the show in 1974, but the recording quality was so poor it never aired.
In early 1988, Stevenson fell seriously ill, and doctors diagnosed heart disease. Two months later, Stevenson endured heart surgery at a Nashville hospital to help fix his ongoing issues, but the condition killed him not long after the operation in April 1988. Five months after his wife gave birth to their son, Stevenson died at age 38.
Ray Smith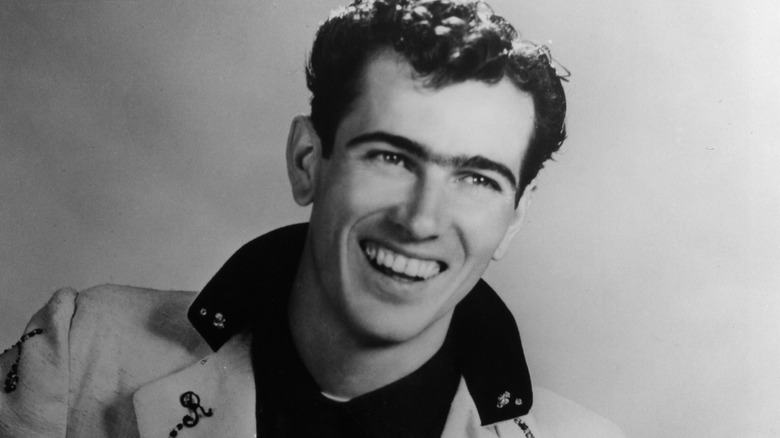 Michael Ochs Archives/Getty Images
‌While rock n' roll was still finding its voice as a standalone musical genre in the 1950s, it was really rockabilly, with a strong influence of country sounds. It's in this milieu where Ray Smith came up and briefly captured success. 
Born in Kentucky, he won a talent show, formed an immensely popular local band called The Rock 'n' Roll Boys and starred on a Kentucky TV show, and in 1958, signed with Sun Records, the influential label founded by Sam Phillips that provided early career breaks to Elvis Presley and Johnny Cash. Two years later, Ray Smith and the Rock 'n' Roll Boys notched its first national hit, with "Rockin' Little Angel." A fast-paced rockabilly number that interpolated the standard "Buffalo Gals," it sold a million copies, was certified gold, and reached No. 22 on the Hot 100. Follow-up songs, including a few ballads that didn't match the band's sound, all flopped, and Smith and company never had another hit single.
Smith remained in the music business. His biggest success: He wrote Conway Twitty's 1970 country No. 1 "Fifteen Years Ago." Frustrated and despondent over his inability to find lasting work as a musician, Smith moved out of the U.S. and settled in Burlington, Ontario. That's where in November 1979, the former hitmaker died by suicide. Smith was 45 years old.
Jennifer Paige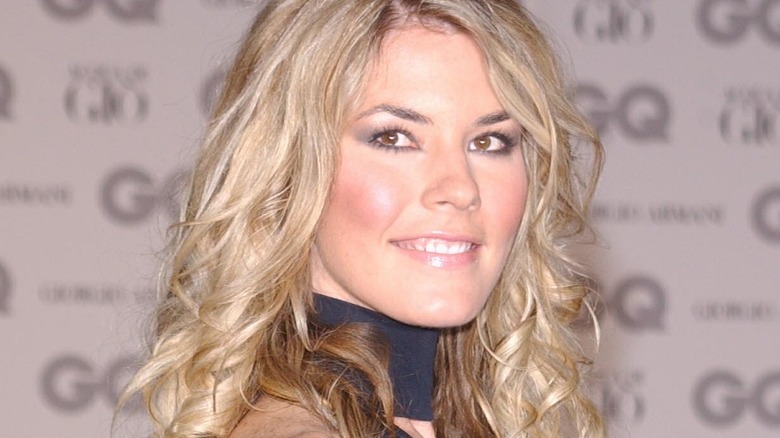 Rune Hellestad - Corbis/Getty Images
After graduating from high school in Atlanta in the 1990s, Jennifer Scoggins toured with a cover band called Vivid Image, adopted the stage name Jennifer Paige, and moved to Los Angeles to make it as a solo artist. At the beginning of a culturally and commercially impactful era of teen-oriented pop, Paige signed with Hollywood Records and in April 1998, released her first single, the dreamy, laid-back dance tune "Crush." A No. 4 hit in the U.K. and a No. 3 smash in the U.S., Paige never came near the top 40 again. More albums on smaller labels followed, and after they failed to make much of an impression, Paige settled into a career as a commercial jingle singer.
In the mid-2000s, Paige's brother and parents all moved to the Nashville area, and she soon joined them. Toward the end of 2007, Paige's mother, Norma Scoggins, complained of fatigue and shortness of breath, which a doctor diagnosed as symptoms of pulmonary hypertension. After a 10-day hospital stay, Norma Scoggins died at age 58. Exactly a week later, Paige's father, 61-year-old Ira "Butch" Scoggins, asked for a ride to the hospital in the middle of the night to treat severe chest pains. Just about a week later, he died. Paige lost both her parents within less than three weeks.
Blu Cantrell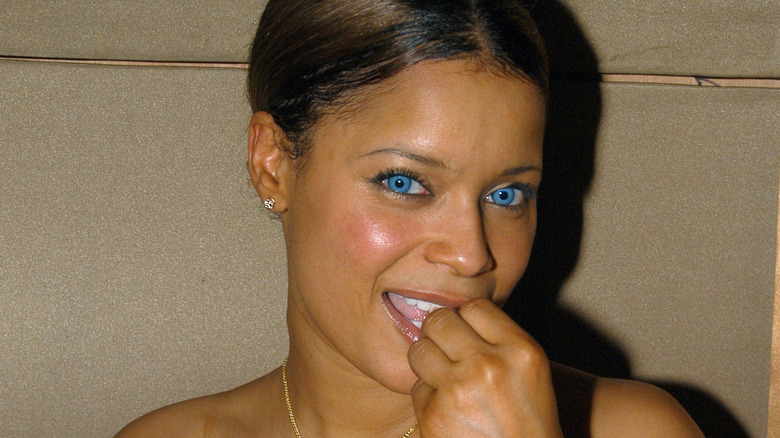 Johnny Nunez/Getty Images
Blu Cantrell almost took her debut single all the way to No. 1 on the pop chart. In 2001, the singer hit No. 6 on the R&B chart and No. 2 on the Hot 100 with "Hit 'Em Up Style (Oops!)" — a jaunty tune about getting revenge on one's cheating partner by stealing their credit cards and racking up huge bills at luxury department stores. Cantrell's next singles didn't follow "Hit 'Em Up Style" to those rarified chart hits; only one song, "Breathe," ever performed well enough to hit the charts, peaking at No. 70 in 2002.
More than a decade later, Cantrell made headlines not for her music, but for a serious health issue. Late one night in September 2014, according to TMZ, Cantrell was spotted walking down the middle of the street in Santa Monica, California. Evidently experiencing mental health issues, witnesses say the singer repeatedly shouted that an unknown party had dosed her with "poisonous gas." Police were summoned, to whom Cantrell said she was a famous celebrity and "a one-hit wonder," whereupon authorities escorted Cantrell to a medical facility for a psychological checkup.
Tiny Tim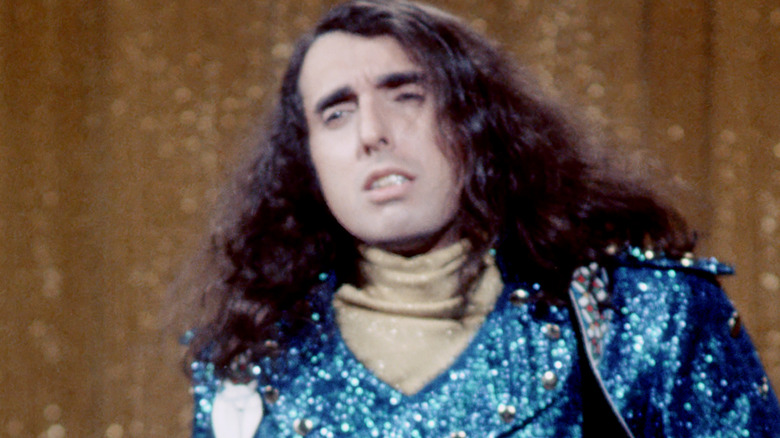 Michael Ochs Archives/Getty Images
Counteracting the psychedelic rock of the late 1960s, Tiny Tim (born Herbert Khaury) specialized in old vaudeville and 1920s songs, delivered in a shaky falsetto with awkward ukulele strumming. Appearing in thick makeup, unfashionable suits, and unkempt hair, Tiny Tim played regularly at the hip New York club the Scene, which led to TV spots and a champion in Peter, Paul, and Mary's Peter Yarrow, who got him a deal at Reprise Records. The 1968 LP "God Bless Tiny Tim" sold 200,000 units and spawned the No. 17 hit single "Tiptoe Through the Tulips," a cover of a 1929 song. 
During his moment of major celebrity, Tiny Tim married a teenage fan named Miss Vicki on "The Tonight Show," giving the program record ratings. Two more albums quickly followed, but they sold poorly, and by 1970, Tiny Tim's novelty had worn off for most of the American public.
While he sang at a Massachusetts ukulele festival in September 1996, Tiny Tim endured a heart attack, crumpled, and fell off the stage. Following an 11-day hospitalization, Tiny Tim returned to performing, and in December 1996, participated in a benefit concert in Minneapolis. During "Tiptoe Through the Tulips," he cut himself off when he felt sick. As his wife tried to guide him to a chair, he fainted. Tiny Tim was rushed to a nearby hospital, where he was declared dead from a cardiac arrest. The singer was 64.
If you or anyone you know needs help with addiction issues, mental health issues, or is experiencing suicidal thoughts, contact the relevant resources below: