The 1986 Disappearance And Possible Murder Of Denise Diane Pflum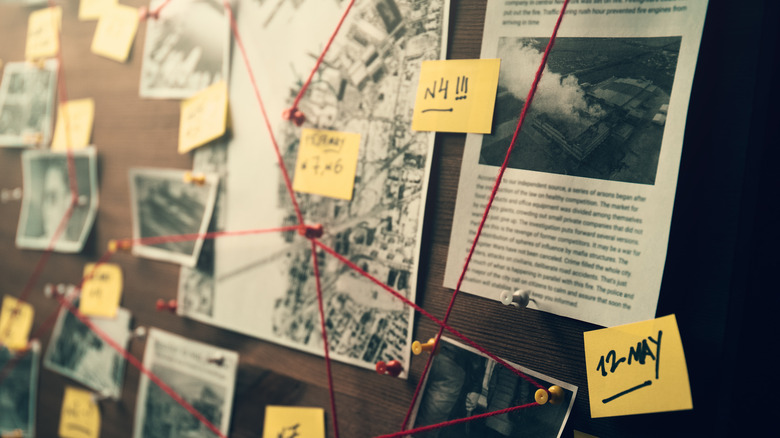 DedMityay/Shutterstock
Clever and athletic teen Denise Diane Pflum was a star pupil with a track scholarship, due to study Microbiology at Miami College in Ohio (via NBC News). With ambitions of being a scientist and her high school graduation on the horizon, it seemed as though Pflum, 18, had a bright future ahead of her when she suddenly went missing in 1986. 
Pflum's body has never been found, just her car, a 1981 cream-color Buick Regal, discarded by the side of the road. Her mother Judy Pflum told Indy Star news she was certain her daughter had not left of her own accord. She stated "She had so much going for her. There was no reason to run away."
More than 34 years later in 2020, it appeared that the case had been solved thanks to an unexpected deathbed confession — however, according to The Charley Project, the confession seems to have been fake and to this day the case remains cold. Pflum's disappearance so shocked the local community in Connersville Indiana, the Justice for Denise Pflum Facebook page has drawn in more than 12,000 concerned followers since it was created.
Denise vanishes
On Good Friday, the 27th of March 1986, Denise Pflum attended a party at a farm not far from where she lived in Connersville, Indiana. Pflum left her purse at the party that night, so the following day she set out to retrieve it. That day she disappeared and never returned.
It's believed Pflum never showed up at the site of the party, but her car was later found on a different farm, on Tower Road, roughly three miles away from where the party took place. Her cream-colored Regal Buick was found by a farmer from nearby Glenville, where it had been abandoned around noon that day. Curiously, a friend of Denise claimed to have seen Pflum at around 2 p.m. in Connersville Plaza — but her clothes did not fit the description of what she had been wearing that day (a red motley crew shirt, striped jeans, and white tennis shoes).
With no sign of any disturbance, no body, and no reason for Pflum to have been in the area she left her car, the police had nothing to go on but questionable tips and wild speculation. It has been suggested that the young woman might have seen something illegal like a drug deal on the way home but nothing is certain. More recently police used an old pulled-tooth from Pflum to aid with their DNA investigation, but no new evidence has come to light yet.
False hope?
In a surprise confession in 2020, Denise Pflum's ex-boyfriend admitted killing Pflum 34 years after she went missing. Shawn M. McClung had previously told police that Pflum was still alive but later claimed he'd murdered her himself during an extensive three-hour interview. The pair had broken up not long before she went missing.
Unfortunately, McClung's shocking confession ultimately raised more questions than it answered. While it seemed as if Pflum's family were finally about to get closure, McClung quickly changed his tune when asked to give details about the killing. At the time, McClung was terminally ill and serving a prison sentence for two separate offenses. McClung had been offered immunity from his other charges if he told the police everything — but he would not tell the police where Pflum's body was when he was asked.
Before he passed away, McClung told his lawyer that he had lied about committing the murder in a desperate attempt to get out of prison in the last few months of his life. McClung was charged with manslaughter in the case but passed away before any legal proceedings could go ahead. To this day, it is unclear whether or not he was really involved.