Here's Who Inherited Betty White's Fortune After She Died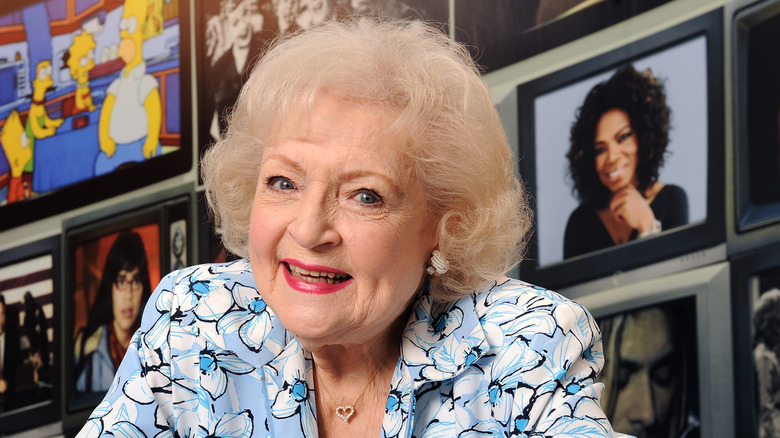 Bob Riha Jr/Getty Images
According to CNN, actress Betty White often joked, "I have to stay in show business to pay for my animal business" — so you might expect that she left the bulk of her estate to her favorite animal charities. However, Bridget Mackay Law claims that White's estate was not made public, but it's still suspected that the actress, who died in late December 2021 at nearly 100 years old, left most of her estimated $75 million estate to a trust benefiting those charities — many of the same animal welfare services she supported throughout her life, according to The Daily Star. And not just that: In September 2022, many of White's personal items collected over her long career in Hollywood sold at auction, raising an additional $4 million at auction for — what else? — animal and environmental causes, The Wall Street Journal reported that year.
As far as her family goes, White's third and final husband, Allen Ludden, died in 1981. While White had no biological children, she did have three stepchildren. Also, White did have pets of her own, and it's believed she had set up a pet trust to ensure they were well taken care of after her death. When White died, her agent, Jeff Witjas, told People, "Even though Betty was about to be 100, I thought she would live forever. I will miss her terribly and so will the animal world that she loved so much. I don't think Betty ever feared passing because she always wanted to be with her most beloved husband Allen Ludden. She believed she would be with him again."
Animal causes White supported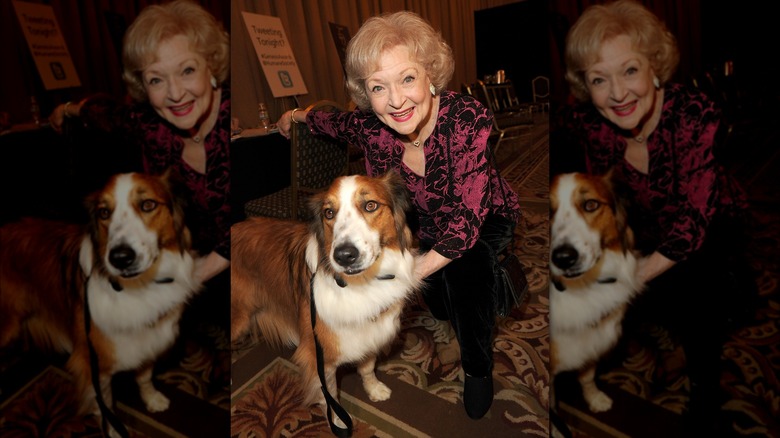 Jason Merritt/Getty Images
Details are scarce about exactly which charities received Betty White's money, but during her lifetime, she supported the Greater Los Angeles Zoo Association (where she once served as a trustee for four decades), American Humane, Guide Dogs for the Blind, Endangered Wolf Center, and BraveHearts Therapeutic Riding and Educational Center (via CNN). In fact, before her Hollywood aspirations, she wanted to be a forest ranger or zookeeper — a dream the Forest Service helped come true when it made her an honorary ranger. "Back when I started, girls couldn't be forest rangers," she said in a 2012 interview with Smithsonian Magazine. "But now they made me an honorary one, made it very official, and I was deeply honored." As for zookeeping, she said, "I have been such a zoo nut all my life that I am practically a zookeeper."
In the same interview, White said she learned her love of animals from her parents. "Both my mother and father were tremendous animal lovers," she said. "They imbued in me the fact that, to me, there isn't an animal on the planet that I don't find fascinating and want to learn more about." White's passion for animal welfare went so far as to assist with a sea otter surgery at the Monterey Bay Aquarium, People reported. When she died, the aquarium wrote on X, formerly Twitter, "To honor her tireless devotion to animal advocacy work, we are renaming our planned giving program the Betty White Ocean Legacy Circle. Thank you for being a friend to so many, Betty, and for always reminding us that good things happen when we work together to make a difference."
The Betty White Challenge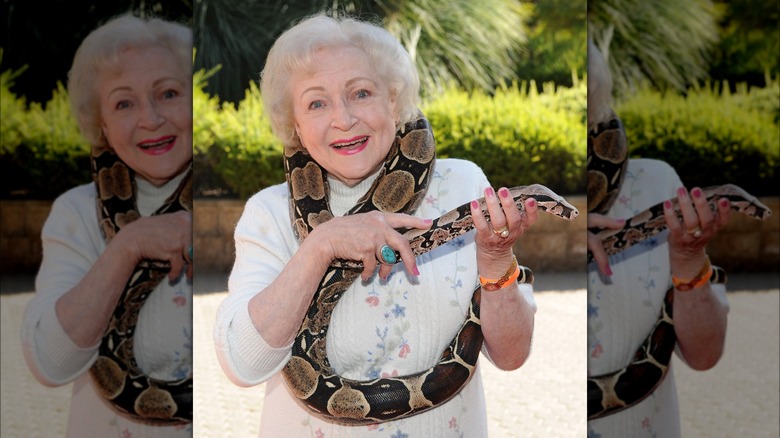 Michael Kovac/Getty Images
As mentioned, Betty White died just shy of her 100th birthday, and in honor of her life and legacy, fans turned what would have been her century mark into an opportunity to raise more funds for animal welfare through the #BettyWhiteChallenge viral campaign. Organizers simply asked for $5 donations to a charity or shelter of choice, and according to Variety, the effort raised $12.7 million on Facebook and Instagram alone. People reported just a few of the many animal shelters and welfare agencies that benefited from the challenge included The British Columbia Society for the Prevention of Cruelty to Animals (BCSPCA), The Nashville Humane Association, and The Pet Alliance of Greater Orlando. The list goes on from there.
In response to what they earned from the #BettyWhiteChallenge, Best Friends Animal Society CEO Julie Castle said in a statement (via CNET), "Betty White was a champion for animals and Best Friends Animal Society was lucky enough to receive donations from her for over 20 years. She was always thinking and caring for pets in need and this challenge is a beautiful way to support your local shelter and honor her legacy. We are so thankful for everything she has done for animals and we are so grateful for all who are donating to help save them all."