Famous People Who Died Around Their Birthday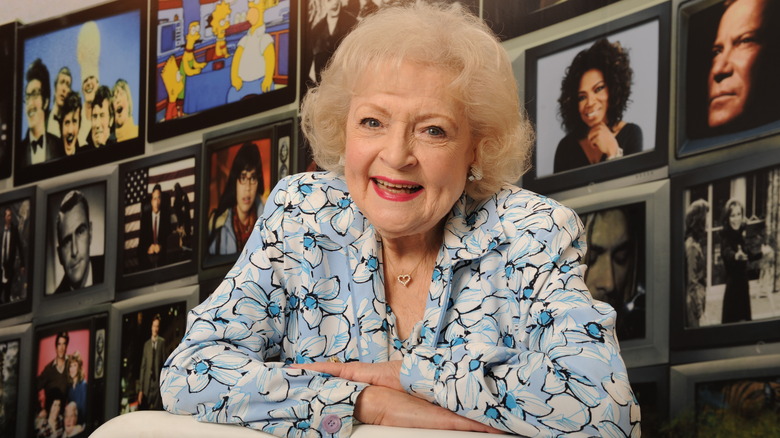 Bob Riha Jr/Getty Images
Obituaries and tombstones marking the death and burial of a person usually include two numbers: the date of the deceased's birth, and the date of their death. Those numbers are as opposite as can be — one marks birth, and with it, new beginnings; the other, an irreversible and starkly final ending. And typically, those dates are somewhat removed from one another. Birthdays are the de facto celebration day, probably because each one is a chance to honor another year gone, while looking forward to all those yet to be lived. In other words, it's a day about life and vitality — and a death day is not.
Therefore, it is unfortunate — if not spooky — that someone's birthday goes and gets tainted by a death — particularly their own. Here are some famous, beloved, and accomplished celebrities whose birthdays, as fate would have it, fell right around the time when they died.
Suzanne Somers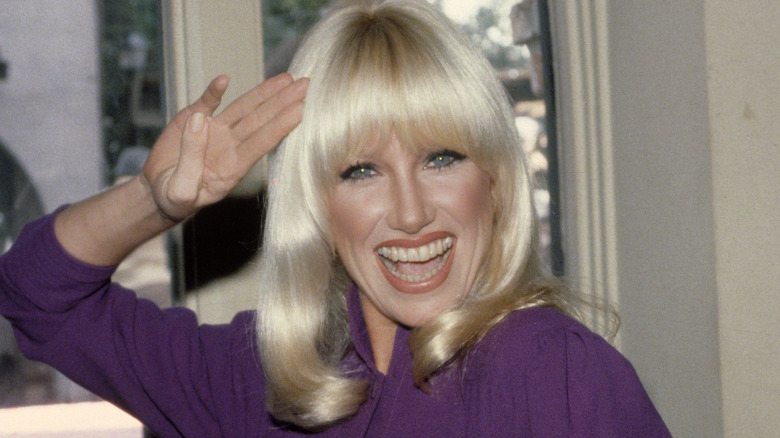 Images Press/Getty Images
While her first big role was in a movie — as a nameless beautiful woman in a fancy car in 1973's "American Graffiti" — Suzanne Somers made a huge impression as a television actor, starring in three hit sitcoms in three successive decades. Beginning in 1977, Somers played the ridiculously dumb Chrissy Snow on ABC's boundary-pushing "Three's Company." After attempting to negotiate equal pay on par with what her male costars were making, Somers was subsequently fired and written off the show. She later starred in the syndicated TV comedy "She's the Sheriff" in the 1980s, before returning to ABC in 1991 with the blended family sitcom "Step by Step." That ran until 1998, but Somers was arguably more famous in the '90s for a different TV job: appearing in commercials for the ThighMaster, an exercising gadget for which she later bought the rights and earned an estimated $300 million.
In the early 2000s, Somers was diagnosed with a particularly virulent form of breast cancer, her publicist told People. Somers' family had gathered at her home in Los Angeles to celebrate the actor's birthday, her 77th, on October 16, 2023. However, on October 15, Somers died at home.
David Bowie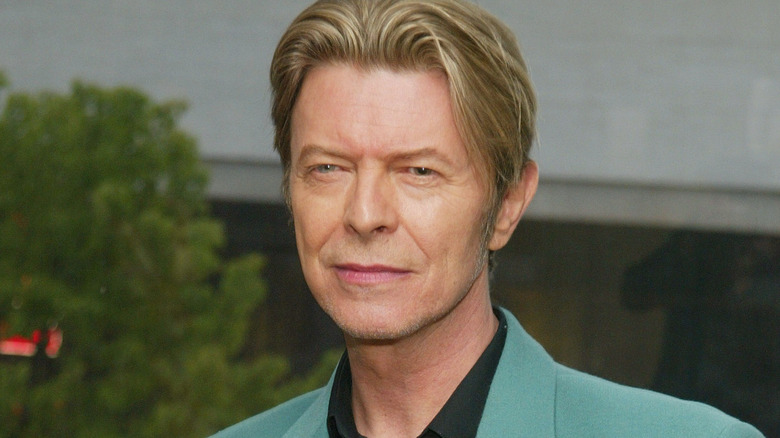 Evan Agostini/Getty Images
A performance artist as much as he was a musician, David Bowie introduced new levels of theatricality to rock music. His work spanned genres, too, from glam to dance to pop to disco to industrial to alternative rock. Bowie scored his first hit in 1969 with "Space Oddity," a synth-laced folk allegory about a lost astronaut. Over the ensuing decades, Bowie would adopt personas and write and perform as that character — including alien prophet Ziggy Stardust, the empathetically mentally ill Aladdin Sane, and sinister soul lover The Thin White Duke. In the '80s, Bowie entered sophisticated pop star mode and churned out crowd-pleasers like "Let's Dance" and "Modern Love." Then he switched things up again, fronting the noise-rock band Tin Machine and collaborating with Nine Inch Nails leader Trent Reznor on "I'm Afraid of Americans."
Bowie figured prominently in the news in January 2016. On January 8, he released the album "Blackstar," one of the most heralded records of his long and storied career. That day also happened to be the musician's 69th birthday — and "Blackstar" had served as a farewell. Three months earlier, Bowie received a terminal cancer diagnosis, which he didn't publicly share. The world found out that Bowie had cancer when he died on January 10, 2016, two days after his final birthday and the unveiling of his last studio album.
Angela Lansbury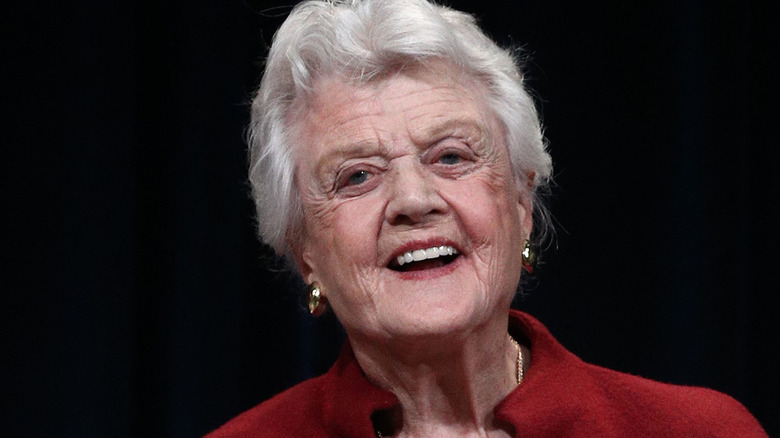 Frederick M. Brown/Getty Images
In 1944 and 1945, Angela Lansbury appeared in her first three films, and she received Academy Award nominations for two of them: "Gaslight" and "The Picture of Dorian Gray." About two decades later, Lansbury would again be nominated for Best Actress in a Supporting Role for the psychological political thriller "The Manchurian Candidate," probably the actor's best-known film work, apart from her roles as Miss Price in "Bedknobs and Broomsticks" and the voice of Mrs. Potts in "Beauty and the Beast." Lansbury acted on Broadway as often as she could, and she starred in productions of "The King and I," "Gypsy," and "Sweeney Todd," earning six Tony Awards along the way. However, Lansbury is most certainly best known for "Murder, She Wrote." From 1984 to 1996, she played mystery writer and expert amateur detective Jessica Fletcher on the hit CBS drama, and she landed an Emmy nomination for all 12 seasons the series aired.
Lansbury's children released a joint statement to media outlets confirming that their mother died in sleep sometime overnight on October 11, 2022. Just five more days, and the actor would have marked her 97th birthday.
Ray Stevenson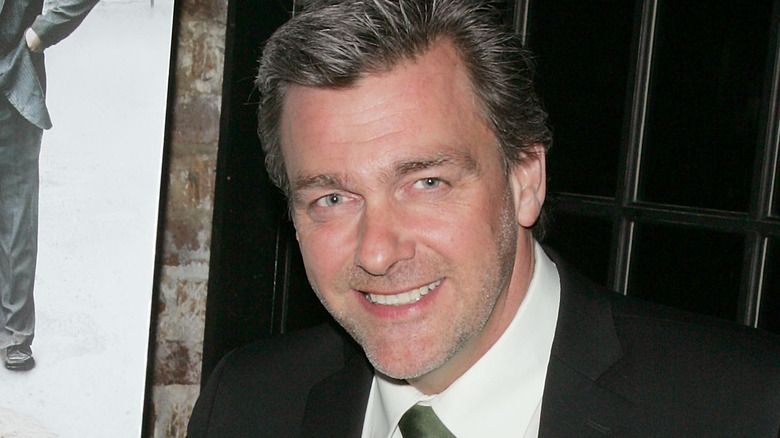 Jim Spellman/Getty Images
Since the mid-2000s, Ray Stevenson populated the casts of numerous action, science-fiction, and fantasy TV series and films. Following numerous roles on European television, the Northern Irish actor played martyring knight Dagonet in the 2004 version of "King Arthur," and then took a starring part as the title violent comic book antihero in "Punisher: War Zone," along with big roles in "The Book of Eli," "G.I. Joe: Retaliation," HBO's "Rome" and three of the Marvel Cinematic Universe's "Thor" films as the noble warrior Volstagg. Stevenson co-starred in the worldwide hit Indian film "RRR" and as Baylan Skoll in the Disney+ "Star Wars" series "Ahsoka," which debuted after his death.
While spending time on the Italian island of Ischia in May 2023, Stevenson fell ill and was locally hospitalized. On May 21, the actor's publicist told Variety, Stevenson died at age 58. Four days later would've marked his 59th birthday.
Len Goodman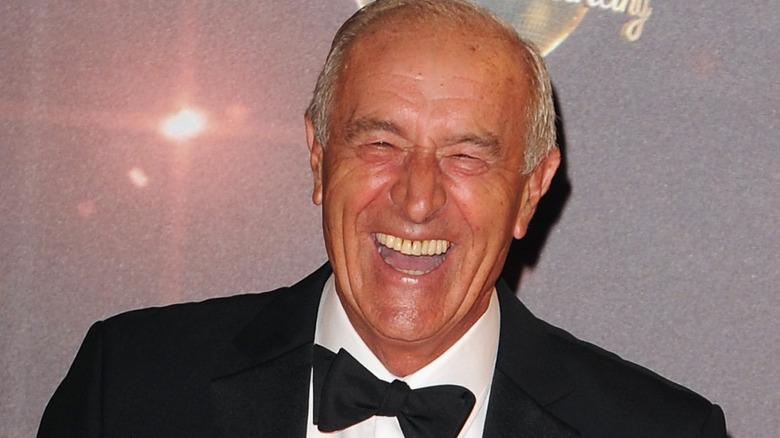 Eamonn M. Mccormack/Getty Images
Long before he'd become a celebrity in his sixties, in both his native U.K. and the U.S. for helping to make ballroom-style dancing a viable and popular modern TV concept, Len Goodman was an accomplished dancer himself. The boisterous, verbose judge on the competition series "Strictly Come Dancing" and its American adaptation "Dancing With the Stars" won numerous ballroom dancing titles in the 1970s. With his wife, Cherry Kingston, he took home top rankings in the British Exhibition Championships, British Professional Rising Stars, and Duel of the Giants. After the death of his father-in-law, dance studio operator Henry Kingston, Goodman took over that business and created the first Goodman Dance Academy.
After serving on the "Dancing With the Stars" judges panel for 31 seasons, Goodman announced on the air in November 2022 that the present iteration of the series would be his last. Weeks after stepping away from television, Goodman told The Daily Mail that he had a milestone age he strived to reach. "My dad had the right idea. He loved gardening and he had a stroke while he was out in the garden," he said. "He was 79 so if I go the way of my dad, that'll be next year." Goodman almost made it, too. Goodman died from the effects of bone cancer on April 22, 2023 — three days shy of his 79th birthday.
Lisa Marie Presley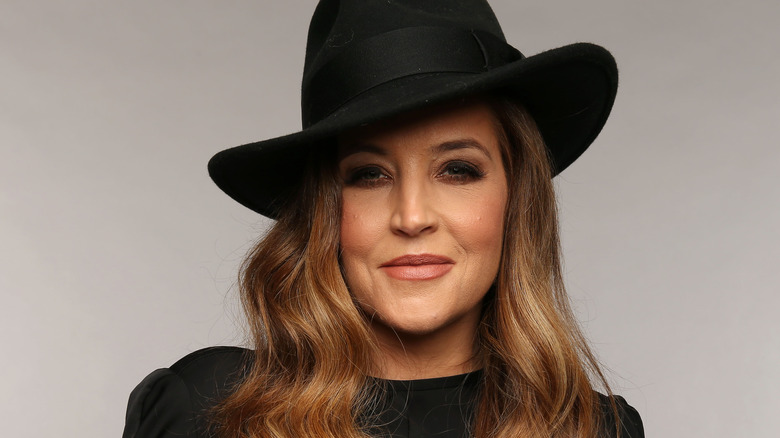 Christopher Polk/Getty Images
Lisa Marie Presley was famous even before she was born. Heading into the world in 1968, exactly nine months after her parents' wedding, Presley was the only child of Elvis Presley, the most famous rock n' roll star on the planet, and his wife, Priscilla Presley. A musician in her own right, the younger Presley recorded three albums of folky, bluesy rock in the 2000s, "To Whom It May Concern," "So What," and "Storm & Grace." But, being the wealthy daughter of one of the biggest celebrities ever, Presley's personal life constantly featured in pop culture and tabloid media. Her first marriage, to musician Danny Keough, produced two kids, including future actor Riley Keough, and in the mid-1990s, Presley was briefly married to Michael Jackson. In January 2023, she put in one of her final public appearances, attending the Golden Globes in support of the nominated biopic "Elvis."
Following a cardiac arrest at her Calabasas, California, home on January 12, 2023, Presley sought treatment at a West Hills, California, hospital, where she died. A report by the Los Angeles County Medical Examiner determined the cause of death to be an obstruction in the bowels, resulting from scar tissue left after a years-earlier weight loss surgery. Presley died at age 54, although her 55th birthday was less than three weeks away.
Betty White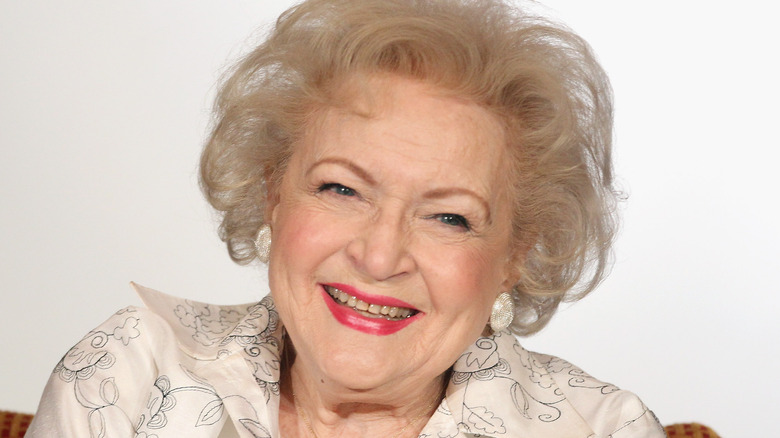 Frederick M. Brown/Getty Images
Betty White's story runs parallel to that of American television. In the 1950s, White headlined on the early TV sitcom "Life with Elizabeth," and in the 1970s was among the cast of "The Mary Tyler Moore Show" playing TV personality Sue Ann Nivens, a role which won her three Emmy Awards. Over in daytime TV, White frequently appeared on "Password" (presided over by her husband Allen Ludden) and hosted "Just Men!" 
From 1985 to 1992, White starred in the mega-hit "The Golden Girls" as deadpan dim-bulb Rose Nylund and picked up another Emmy. In the 2010s, White joined the sitcom "Hot in Cleveland" and hosted the prank show "Off Their Rockers," shortly after winning her fifth Emmy Award for hosting "Saturday Night Live" at age 88.
A month before White was set to turn 100 on January 17, 2022, "Betty White: 100 Years Young — A Birthday Celebration" was announced — the variety show would play in movie theaters on White's 100th. People Magazine released two special White-themed issues in advance of the day. By the time tickets had been sold to the theatrical special and the People issues were on their way to newsstands, White had died, at age 99. On December 31, 2021, White died during her sleep at her home in the Brentwood area of Los Angeles. "Even though Betty was about to be 100, I thought she would live forever," agent Jeff Witjas told People.
Lou Gehrig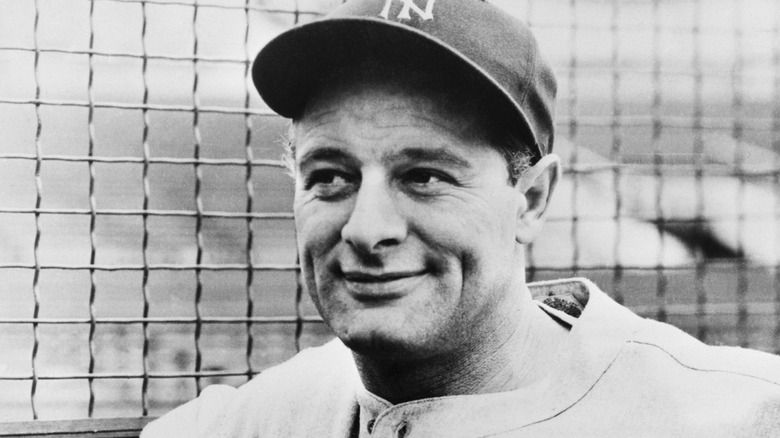 Bettmann/Getty Images
In the 1920s and 1930s, the New York Yankees dominated Major League Baseball. Its two biggest stars: power hitter Babe Ruth and the consistently overall great Lou Gehrig. He'd lead the Yankees to seven World Series championships, while also being named the American League's Most Valuable Player twice, leading the AL in runs batted in five times, and home runs three times. In December 1939, he was voted into the Baseball Hall of Fame.
In June 1938, weeks before his 35th birthday, Gehrig worried his condition was deteriorating, as he suffered physical and neurological issues that made playing baseball considerably more difficult. He spent six days undergoing tests at the Mayo Clinic, and on June 19 — his actual birthday — doctors diagnosed Gehrig with the degenerative neurological disease amyotrophic lateral sclerosis. Gehrig continued to play, benching himself from the Yankees' lineup in May 1939, ending a record-setting consecutive games played streak of 2,130 games. Three years later, almost to the day after receiving an ALS diagnosis, Gehrig died on June 3, 1941, a little more than two weeks before he would have turned 38 years old.
Tab Hunter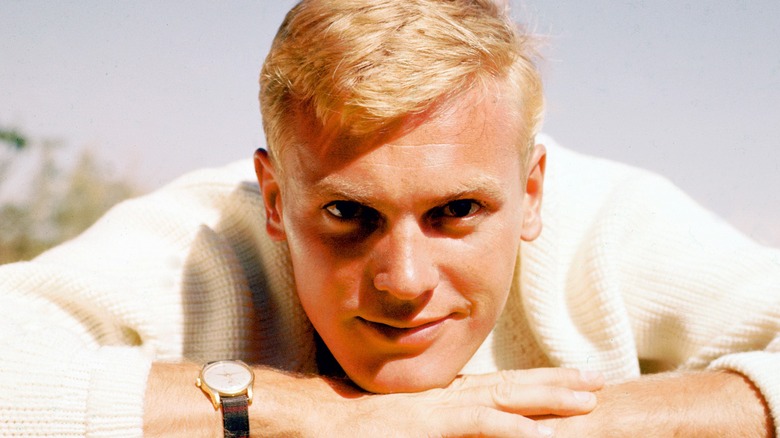 Silver Screen Collection/Getty Images
A quintessential teen heartthrob, Tab Hunter was a much-photographed and obsessed-over actor, musician, and celebrity in the 1950s and 1960s. Presented as a romantic lead and action hero, Hunter starred in popular dramatic films like "Battle Cry," "The Burning Hills," and "The Girl He Left Behind," and then top-lined the 1958 film adaptation of the baseball Broadway musical "Damn Yankees!" That led to a short but successful run as a pop singer — in 1957, Hunter's "Young Love" went to No. 1 on the charts in the U.S. and the U.K. His career slowly faded, but in the '80s, Hunter would re-emerge with roles in the dark indie comedies "Polyester" and "Lust in the Dust," playing hard against his clean-cut image.
Hunter's partner, Allan Glaser, informed The Hollywood Reporter that the actor died unexpectedly in Santa Barbara, California, after a blood clot triggered a heart attack. Hunter lived until the age of 86, and three days before he would have turned 87 years old.
Herman Wouk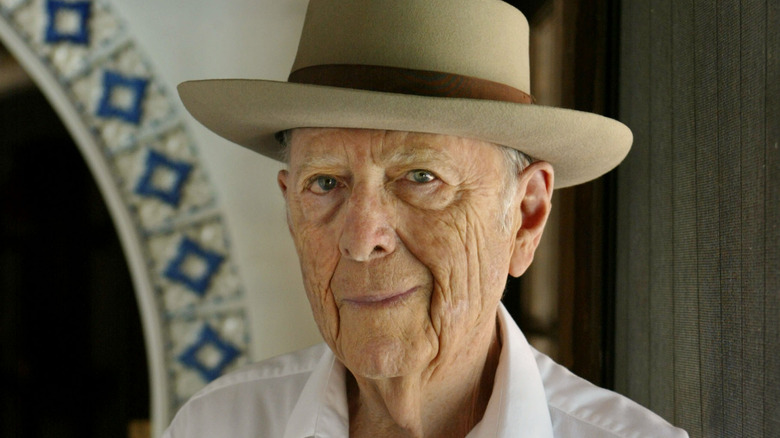 David Hume Kennerly/Getty Images
Herman Wouk was the rare type of author who could garner prestigious literary awards while also topping the bestseller chart with his epic — both in scope and length — works of historical fiction. After writing comedy bits for radio personality Fred Allen in the 1930s, Wouk served in the Navy in World War II and moved into novels. His third major work, the ship-based thriller "The Caine Mutiny," won Wouk the Pulitzer Prize for Fiction and was adapted into a hit movie starring Humphrey Bogart. Wouk's books were often the basis for visual media — his sprawling, visceral World War II novels "The Winds of War" and "War and Remembrance" were adapted into limited American television series. 
Wouk spent his final years in Palm Springs, California. He died at home, in his sleep, in May 2019. Still actively working on another novel at the age of 103, Wouk would have turned 104 years old just 10 days after the day he died.
Lemmy Kilmister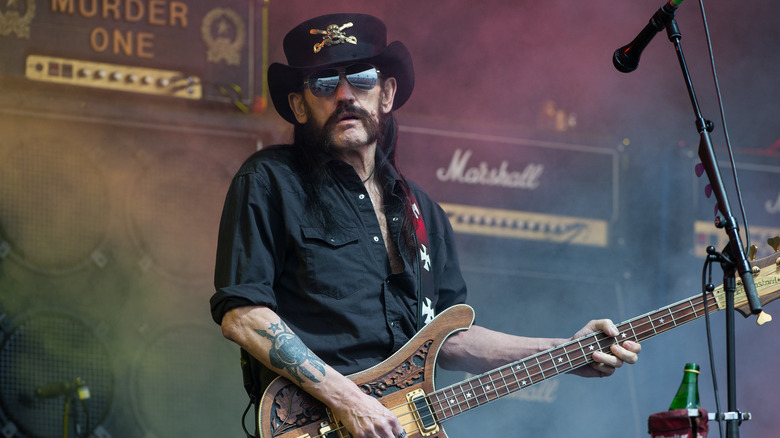 Samir Hussein/Getty Images
Lemmy Kilmister, known primarily by his first name, spent his entire adult life in the world of rock. After working as a roadie for Jimi Hendrix, he played in a few bands, including the popular progressive rock act Hawkwind, only to be thrown out of the band because his heavy substance misuse didn't mesh with his bandmates' own similar choices. Kilmister would go on to start Motorhead, named for a Hawkwind song he wrote. That group, which played in a loud, speedy, and chaotic style, would be a foundational heavy metal act. With Kilmister's guttural, raspy vocals leading the way, Motorhead recorded numerous hit records and is probably best known for the 1980 single "Ace of Spades."
"Our mighty, noble friend Lemmy passed away today after a short battle with an extremely aggressive form of cancer," Motorhead posted on its official Facebook page on December 28, 2015. Kilmister had received his cancer diagnosis two days before his death. That news came two days after Kilmister turned 70 years old.
If you or anyone you know needs help with addiction issues, help is available. Visit the Substance Abuse and Mental Health Services Administration website or contact SAMHSA's National Helpline at 1-800-662-HELP (4357).
Billy Miller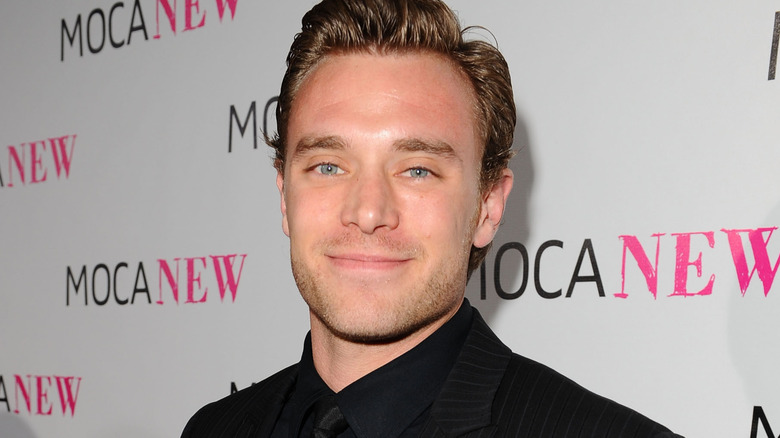 Michael Caulfield/Getty Images
In the world of daytime serials, or soap operas, Billy Miller became a major star and acclaimed actor in a short period. In 2007, he began a year-long stint playing Richie Novak on "All My Children" before jumping to "The Young and the Restless" to portray Billy Abbott for the next six years. Following his departure from that soap, where he won three Daytime Emmy Awards for Outstanding Supporting Actor in a Drama Series, Miller moved into prime time, appearing on "CSI," "Suits,"  "Major Crimes" and other shows, often concurrently to his next significant daytime portrayal: the dual role of Drew Cain and Jason Morgan on "General Hospital" from 2014 to 2019. Miller's last major work came as Alex Dunn, part of the main cast of the Apple TV+ murder mystery "Truth Be Told."
Miller's manager told Variety that the actor died in Austin, Texas, on Friday, September 15, 2023. Diagnosed with bipolar disorder, Miller's mother told the Los Angeles Times that the actor "surrendered his life" to his mental health difficulties. News of Miller's death reached media outlets on Sunday, September 17, 2023 — which would have been the actor's 44th birthday.
If you or someone you know needs help with mental health, please contact the Crisis Text Line by texting HOME to 741741, call the National Alliance on Mental Illness helpline at 1-800-950-NAMI (6264), or visit the National Institute of Mental Health website.
Julian Sands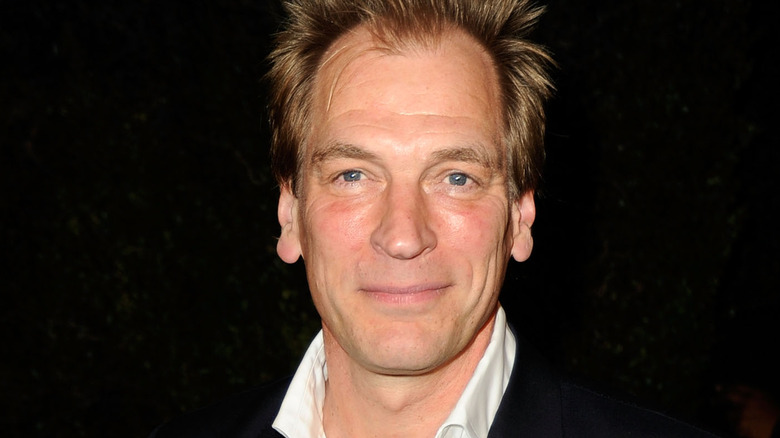 Frazer Harrison/Getty Images
A frequent, intense presence in both gritty horror movies and U.K.-produced period pieces, Julian Sands was also prolific, building up a resume of more than 150 acting roles across four decades. Sands earned a lot of attention for his work as journalist Jon Swain in the harrowing war drama "The Killing Fields", and as romantic free-thinker George Emerson in "A Room with a View." Concurrently, Sands acted extensively in scary stuff, including "Gothic," multiple entries in the "Warlock" franchise, "Arachnophobia," "The Phantom of the Opera," as well as mind-benders like "Naked Lunch" and "Boxing Helena." He also provided his voice to a lot of animated series, including "Jackie Chan Adventures" and "Biker Mice from Mars."
After going for a January 2023 solo hike on Mount Baldy, a challenging climbing spot in the San Gabriel Mountains near Los Angeles, Sands didn't return to civilization or his home. His family reported him missing on January 13. A search and rescue mission was called off due to winter weather and picked back up in June 2023, when the actor's remains were discovered and conclusively identified. Sands headed into the wilderness right after he marked his 65th birthday.