What Happened To Mary Elizabeth Bailey After She Was Forced To Kill Her Stepfather?
When she was just 11 years old, Mary Elizabeth Bailey killed her stepfather Wayne Wyers on her mother's orders. Wayne had been seriously abusive to the family, and Bailey's mom decided she could get rid of him for good if her daughter dispatched him on her behalf.
Bailey told People magazine that her mother tried to persuade her that killing her stepfather was the best course of action, saying, "If you do this it will all be over. You're not gonna go to jail, you're too young." For several days prior to the February 1987 murder, Wayne was in a rage because his Jeep had been damaged after his wife lent it to someone. In that time, he had slapped Bailey's grandmother hard enough to damage her hearing and threatened her mother with a butcher's knife.
After Bailey shot him in the stomach with a .22 caliber rifle (she could not bear to shoot him in the head as her mother had asked her to do), both she and her mother, Priscilla Wyers, were arrested. In the years following the murder, Bailey had to come to terms with the killing and with her mother, and she eventually got to tell her story in print and on-screen as a form of catharsis.
After the shooting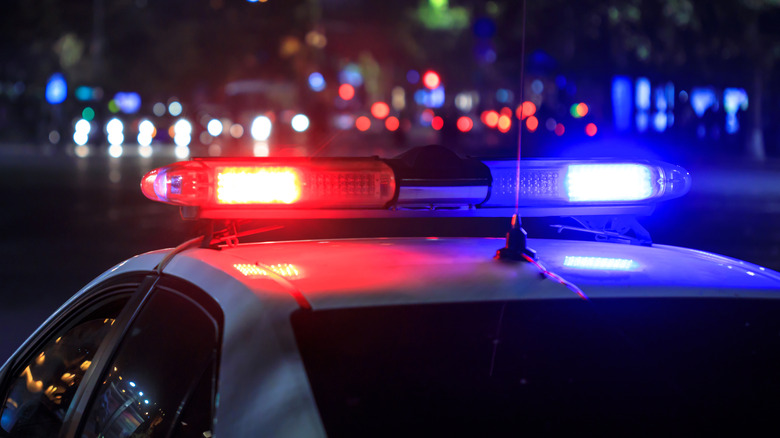 Daniel Tadevosyan/Shutterstock
As it turned out, Priscilla Wyers was wrong — using her daughter didn't get her off the hook for the killing. Despite the abuse, Wyers still went to jail for first-degree murder, and Mary Bailey was placed in Foster care after testifying against her. According to UPI, the prosecution argued that Wayne Wyers was no threat to the family at the time of his death because he was asleep. He had passed his chair in a drunken stupor at the time.
Although Mary Bailey was put in foster care and her mother was sent to prison, the two were reunited again a decade later. Wyers came up for parole in 1998, and not long after Bailey moved back in with her mother. However, Marushka Media claims that their relationship did not entirely heal. Although Bailey has said that she has forgiven her mother, she had not seen her in decades at the time of the report — although her mother had texted her more than once to ask for money.
Bailey went on to have a fairly normal life, earning a nursing degree and starting a medical uniform business, which she runs with her now ex-husband. She is passionate about sports and plans to start a foundation to help children struggling in the foster system.
Mary Bailey tells her story
In 2023, People magazine reported that Mary Bailey now lives in North Carolina and is married to an attorney. In an attempt to heal from her childhood ordeal, she also published a memoir in 2020 titled "My Mother's Soldier." In order to write the book, Bailey forced herself to finally watch the 30 VHS tapes of her mother's trial she was given at age 15 (via Marushka Media). In the book, she refers to Priscilla Wyers as "Veronica" because she says she does not see Wyers as her mother.
Since then, her life story has also been made into a Lifetime movie "Would You Kill For Me? The Mary Bailey Story," which is set to premiere in October 2023. The film stars Melissa Joan Hart, among others, and takes an empathetic look at the lives of Bailey, her mother, and her grandmother during the sad events that led Bailey to shoot her stepfather.
Bailey told People, "Watching it came full circle for me. But it's very emotional. But watching it and knowing that other people, hopefully millions of people, will be watching this and be able to relate to this and to find some hope, some healing through this movie. I mean, it's really good, and very excited about it. So that's mainly the focus, is healing and hope for others."