Whatever Happened To Nicole Brown Simpson's House?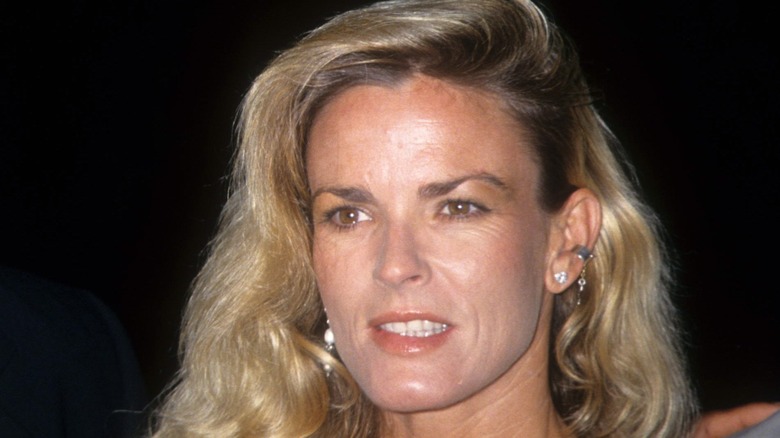 Vinnie Zuffante/Getty Images
Nicole Brown Simpson died steps away from her Los Angeles condo, and while the bloodstains on the sidewalk are gone, the Brentwood home's dark past remains. Just after midnight on June 13, 1994, Simpson's dog led neighbors to the bloody bodies of Nicole, 35, and her friend, 25-year-old Ronald Goldman, per the Associated Press and PennLive. Someone had brutally stabbed them to death — and slashed her throat.
A little over a year after a jury acquitted Nicole Brown Simpson's ex-husband — the former football star O.J. Simpson — of her and Goldman's murders, the condo where the murders took place finally sold, according to The Fresno Bee. After some landscaping and an address change to try to obscure its history, the home again sold in 2006, per the Los Angeles Times. "If a crime is notorious enough, there's a very real danger that the structure will be demolished or altered to preserve the property value and deter sightseers," Kim Cooper, a true-crime historian, told the newspaper in 2016.
Spent a long time on the market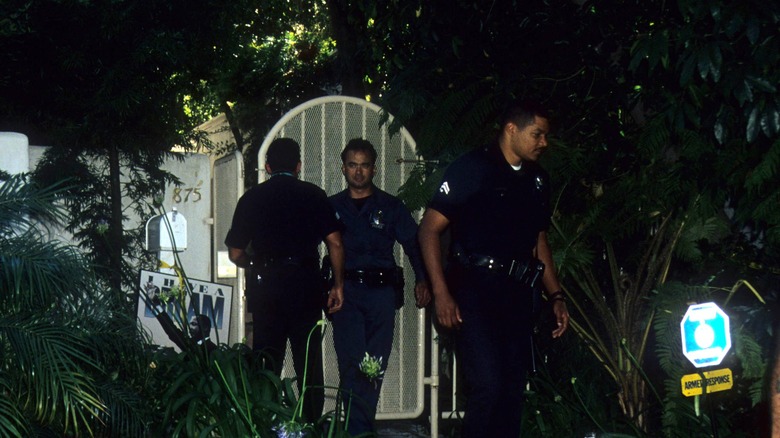 Vinnie Zuffante/Getty Images
The condo — located at 879 S. Bundy Drive, Los Angeles — is a 3,400-foot, eight-room structure with four bedrooms, 3.5 baths, and a two-car garage. Nicole Brown Simpson bought it in January 1994 for $652,000 when it was still 875 S. Bundy Drive. Not long after the murders, her family put the home up for sale. Speaking to ABC News in 2006, Denise Brown said that after the murders, her sister's home had "an empty, lonely feeling. You know, something was missing and it was my sister."
The condo sat on the market for 2.5 years and finally sold in December 1996, not long before a civil trial jury found O.J. Simpson responsible for the deaths of his ex-wife and Ronald Goldman and awarded their families $33.5 million, per Britannica. The family had the help of economist and appraiser Randall Bell, an expert in helping to sell infamous properties. Even so, the condo sold for less than Nicole Simpson Brown had paid for it. The next owner, an unnamed Los Angeles lawyer, got the place for $595,000.
Tourist mecca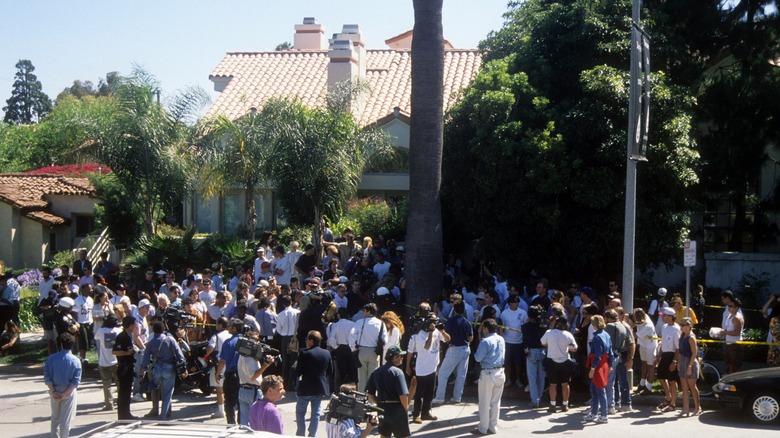 Vinnie Zuffante/Getty Images
A decade after the murders of Nicole Brown Simpson and Ronald Goldman, the condo had gotten a new address, going from 875 S. Bundy Drive to 879 S. Bundy Drive, and also got a new owner, who paid $1.7 million for the infamous property, according to TMZ. The home, which had been drawing tourists since the murders, saw an explosion of rubberneckers in 2016 after the FX show "People v. O.J. Simpson: American Crime Story" aired. Neighbors complained to TMZ that there was a "significant increase in foot and vehicle traffic" on the street.
Four years later, the home continued to be a mecca for true-crime buffs, as did the site of O.J. Simpson's former mansion, also in Brentwood, even though it no longer existed, according to a 2020 the Los Angeles Times story. The new property owners tore down O.J Simpson's mansion back in 1998, replacing it with a new home, massive hedges, and signs warning of a guard dog, per The New York Times. But the former condo of Nicole Brown Simpson, where she tragically lost her life, is still there.