Maryanne Trump Barry, Donald Trump's Sister, Dead At 86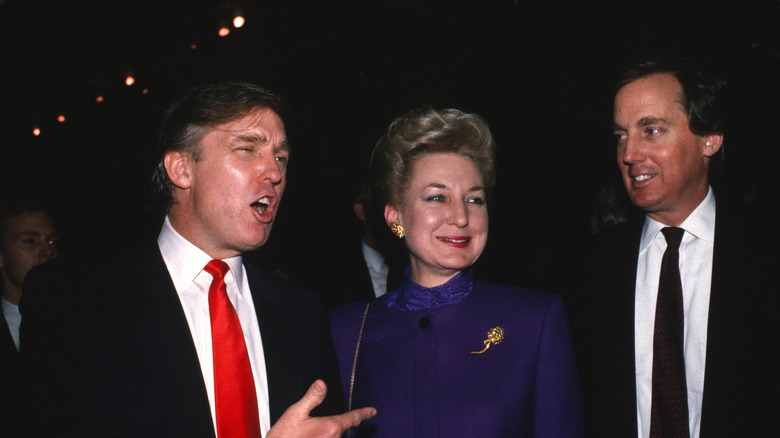 Sonia Moskowitz/Getty Images
Maryanne Trump Barry, the 86-year-old sister of Donald Trump died. According to ABC News, in the early morning hours of November 13 emergency responders were called to her Manhattan home for a suspected cardiac arrest. No foul play is suspected. Barry was the oldest of the Trump siblings and served as a federal judge in New Jersey, retiring in 2019 per The New York Times. Barry, who was named after her mother, started law school when her only son was 11 or 12. She went on to have a career that spanned four decades, first as a federal prosecutor, then a district court judge in New Jersey, then as an appellate judge for the Third Circuit overseeing Newark, New Jersey, Delaware, Pennsylvania, and the U.S. Virgin Islands.
Under the Reagan administration, Barry was appointed to New Jersey's Federal District Court circa 1982. In 1999 President Clinton nominated Barry to sit on the U.S. Court of Appeals, where she heard cases until 2017, going into semi-retirement, per The New York Times. In 2019 she officially retired 10 days after The NYT opened an investigation looking into possible tax fraud on her behalf in tandem with her family, with a focus on her abusing her position as a judge, but once she stepped down, the investigation was dropped. 
Maryanne Barry's relationship with Donald Trump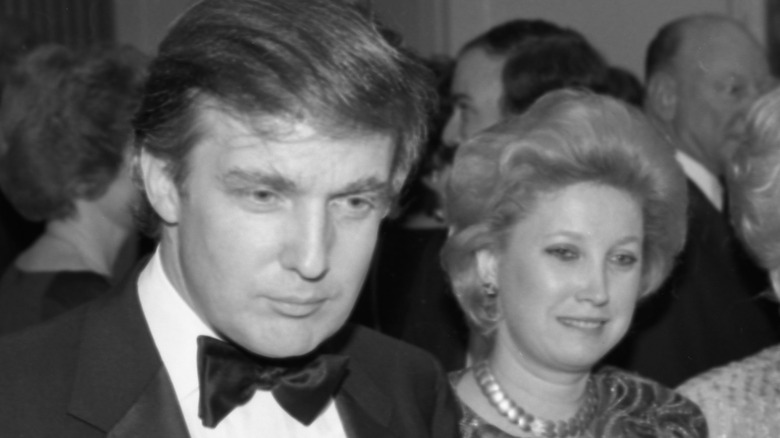 Tom Gates/Getty Images
Of the five Trump siblings, Donald Trump was the fourth in line, born in 1946, so he and Maryanne Trump Barry, born in 1937, were separated by a nine-year gap. Barry is the third Trump sibling to die, leaving the former president and his sister Elizabeth Trump Grau as the only two surviving children of their immediate family.
While it seems the siblings had an amicable relationship for most of their lives, according to a 2020 article in The Washington Post, Barry had many critical things to say about Trump's presidency. In recordings, Barry says called her brother "cruel" and said he "has no principals." She said he is an untrustworthy liar who "only wants to appeal to his base," amongst other strongly worded accusations. The recordings caused a fallout between the two. Trump's reaction to the things his sister said about him in the recordings while he was sitting president in 2020 was, "Every day it's something else, who cares" (via Politico). 
Another thing she said in the recordings was, "I don't want any of my siblings to speak at my funeral. And that's all about Donald and what he did at Dad's funeral. I don't know. It was all about him." She said that when Trump spoke at their father's funeral, he mostly spoke of his own accomplishments, according to The Washington Post's reporting.