Here's How Much Money Jon Heder Made For Napoleon Dynamite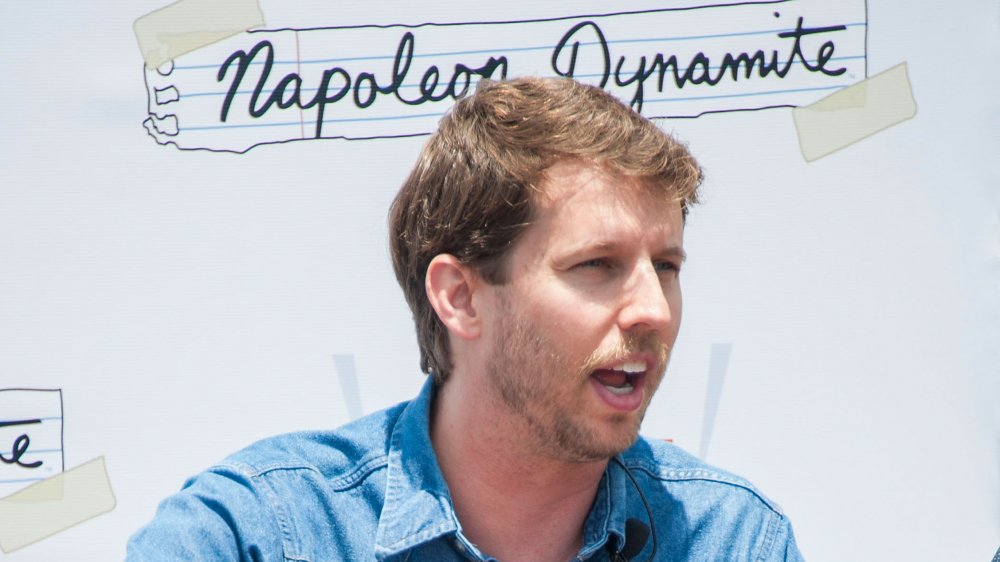 Valerie Macon/Getty Images
There was a brief moment in American history where we all thought Jon Heder was the next big thing. It was a strange time. We were all still drinking Sprite Remix, adding Shaggy to a track was a guaranteed way to make it a hit, and everybody knew exactly one person with a MiniDisc player.
The precipitating incident (for the first part, we can't account for Shaggy) went as follows: in 2004, an indie comedy called Napoleon Dynamite was released. It was frickin' sweet lightning in a bottle: an ultra low budget movie that made back over a hundred times its costs, and it had audiences around the world laughing until their lips hurt real bad. The star was relative unknown Jon Heder, a BYU alum who, with his lanky presence, beyond-weird demeanor, and dance skills, captured hearts across the globe. By the end of its theatrical run, the little engine that could of a picture had banked $46 million at the box office, ensuring that Fox Searchlight execs would never again have to scrounge for the extra scratch to afford Rex Kwon Do lessons.
Yes, Napoleon Dynamite was the sleeper hit of the year, which is why it's so surprising to learn that reportedly, the star initially only banked $1,000 for his role. Life is all about perspective, and while a cool grand is about a thousand dollars more than any of us will get paid to pretend to be Napoleon Dynamite, it's also around half what the Dynamites themselves likely paid for Tina the Llama (according to estimates from llamaseeker.com) and doesn't even approach covering the cost of a liger. It's barely walking-around money compared to the reported $17 million that Tobey Maguire made to reprise the role of Spider-Man that same year, according to Variety, but hey, success is a spectrum, and unlike Maguire, Jon Heder isn't a heavy gambler.
Dynamite was an explosive career move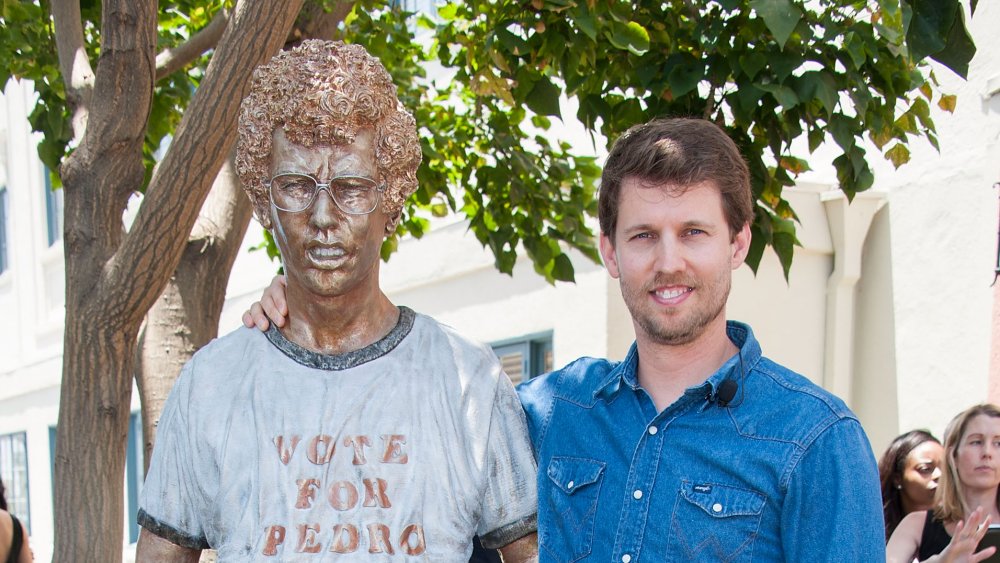 Valerie Macon/Getty Images
Don't feel too bad for the guy. Eventually, he renegotiated his contract to include a piece of the action. And what he didn't make in an up-front paycheck he more than made up for with the career that he piggybacked off of his success. While he never hit Avengers level stardom, Heder still managed to rock a Hollywood presence that most people never get to see up close. In the years following his breakout performance, he starred alongside Will Ferrell in 2007's figure skating comedy Blades of Glory and appeared in the Rob Schneider movie The Benchwarmers back when there was still such thing as a Rob Schneider comedy. Heder's iMDB page lists over 70 acting credits over the last fifteen years, including recent recurring voice work on Star vs. the Forces of Evil. 
The rest of the Napoleon Dynamite crew has done just fine as well. Efren Ramirez, the actor who played Pedro, has racked up several dozen more acting credits, including both Crank movies and 2019's Perpetual Grace, LTD. He's also forged some pretty tight bonds with industry executives, including Napoleon Dynamite director Jared Hess, telling Rolling Stone that "...if Jared called me up and wanted me to dress up as a gorilla in a tutu, I'd do it." 
Deb (AKA Tina Majorino) went on to appear in Veronica Mars and True Blood. Fans of more cringe-tastic comedy will know that Sandy Martin, the actress who played Kip and Napoleon's grandma, mow plays Mrs. McDonald, Mac's mom on the long running FX/FXX series It's Always Sunny in Philadelphia. The eponymous Rex of Rex Kwon Do, Diedrich Bader, is basically everywhere, but a highlight of his work has to be playing, objectively, the best on screen Batman in Batman: The Brave and the Bold. And for the sentimental reader, it's worth mentioning that the whole crew got back together for 2012's short lived Napoleon Dynamite animated series.
Napoleon Dynamite: into the future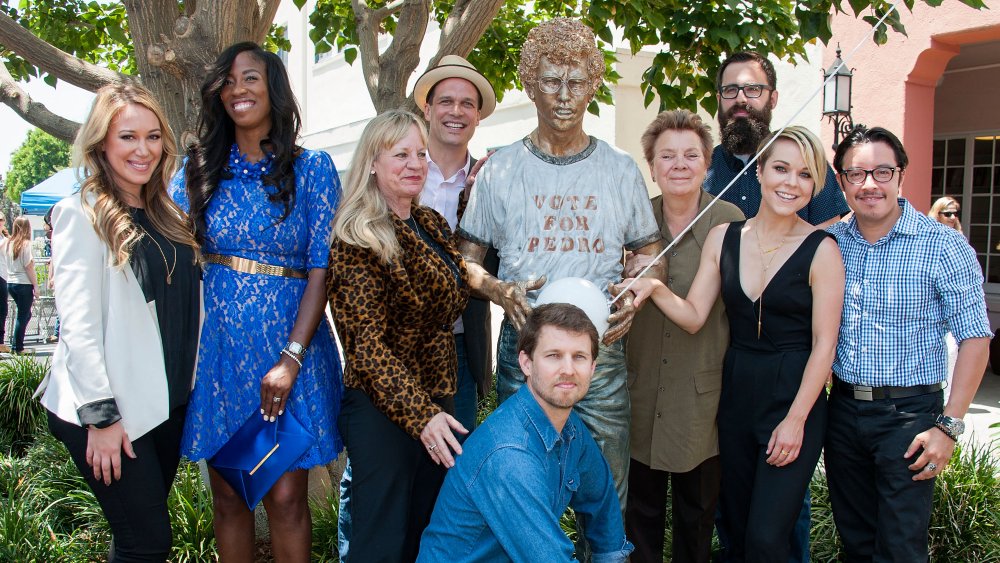 Valerie Macon/Getty Images
As for the future adventures of the students from Preston, Idaho, the future is murky. While fans of the original movie have been chomping at the bit for another installment for more than a decade, a number of road blocks have popped up in the last few years. The Napoleon Dynamite television series was met with a lukewarm reception, lasting just six episodes before having its plug unceremoniously pulled. There was also a lawsuit between Fox and the filmmakers filed in 2011 in which Napoleon Pictures sued over the profits from the home video release of the picture. An icy working relationship with the studio and a perceived lack of interest from the public makes a sequel difficult to spot with even the thickest pair of nostalgia goggles.