The Real Reason Dirty Jobs Was Canceled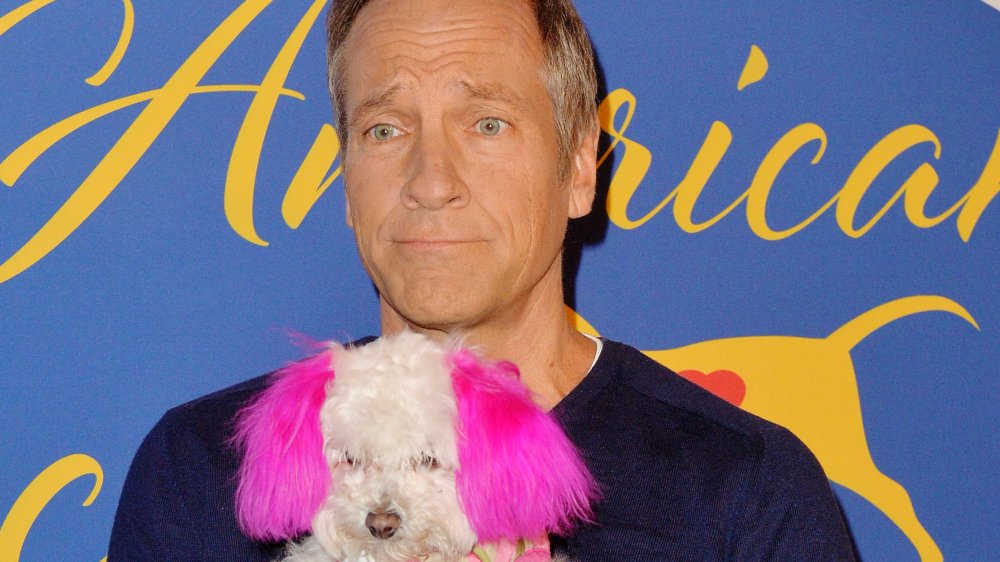 Jerod Harris/Getty Images
Dirty Jobs was one of the Discovery Channel's biggest hit shows of all time. Its appeal was nearly universal, providing a glimpse into the lives of the backbone of America which was equally fascinating to both princes and paupers. 
At first blush, it's a bit baffling why it was kicked to the curb after just eight seasons. While that's a near-Seinfeld length run for the show, you'd assume they'd keep it rolling it if it was doing well. After all, if it ain't broke, don't fix it — unless your job is to destroy, like when host Mike Rowe worked a day as a "barge demolition worker," according to his resume. 
Here's the dirty truth about why Dirty Jobs was canceled: the ratings dropped. Shocker, right? Kind of like the sea lampreys Rowe was tasked with exterminating, or the slime eels he needed to fish for, right? Kind of.
Mike Rowe comes clean on why Dirty Jobs was scrapped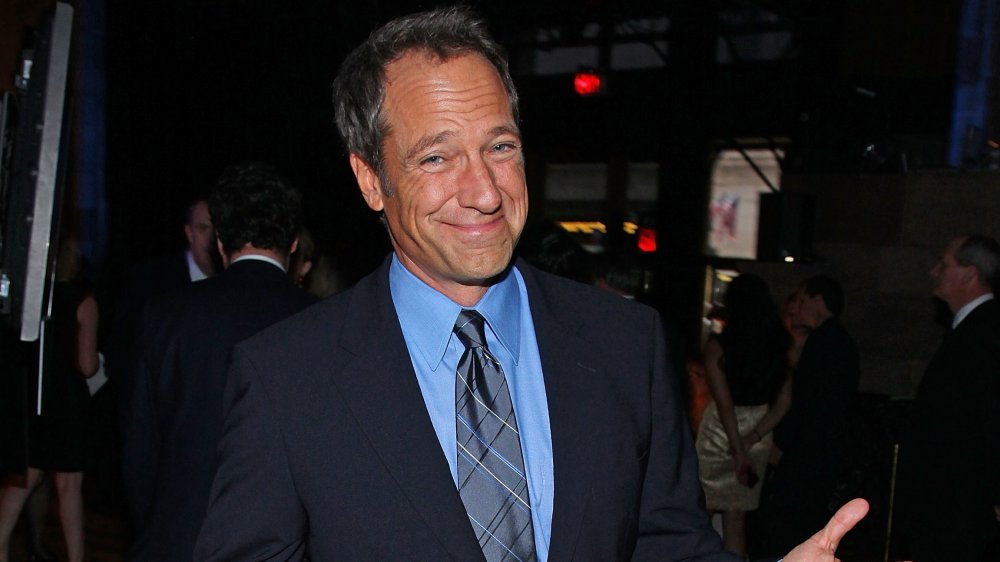 Mike Coppola/Getty Images
Rowe announced the show's cancellation in an article on HuffPost published in November 2012, nine years after the show began. "A few weeks ago, I was officially informed that Dirty Jobs had entered into a new phase," he wrote. "One I like to call, 'permanent hiatus.' Or in the more popular industry vernacular, canceled."
Though the post reads with Rowe's trademark good-natured humor, he confesses that the news left him reeling for a while, similar to his stint as a seabass fisherman. "My first instinct was to immediately pass the news on to you," Rowe continued, "but frankly, it's taken me a few weeks to digest. Dirty Jobs is a very personal show, and it's difficult for me to imagine a future that does not involve exploding toilets, venomous snakes, misadventures in animal husbandry, and feces from every species."
The cancellation came just days after Discovery canceled American Chopper, according to Today, another pioneering blue-collar reality show which had lasted a decade. The reasoning was the same — ratings had dropped, costs had increased (most likely salary negotiations.)
Obviously, if there's one man who didn't have to worry too much about being able to find another job, it was Rowe, who could always fall back on his job cleaning skulls, giving him some much needed time to clear his head.