Whatever Happened To Janis Joplin's Famous Porsche?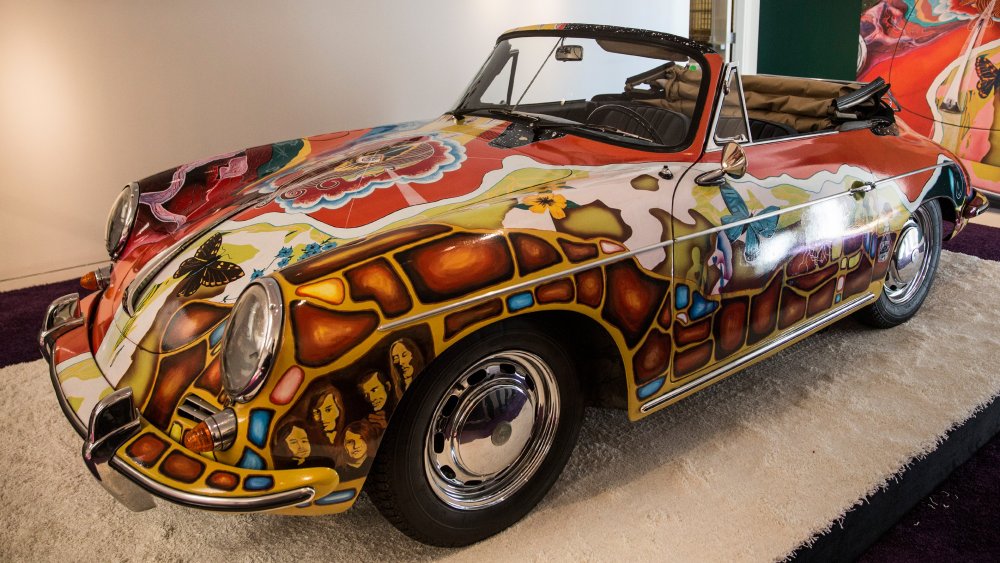 Andrew Burton/Getty Images
The last song Janis Joplin ever recorded was about a car. Dubbed "the first female superstar of rock music" in 1969 by Newsweek, per NPR, the frontwoman of Big Brother and the Holding Company broke the mold for female musicians. That's a fitting metaphor for a woman who had driven music in a new direction. Reflecting on the state of music for women in 1966, singer-songwriter Tracy Nelson recalled, "I don't know how many musicians [told] me, 'Why do you want to do this? This is no place for women." But that year, Joplin roared onto the music scene and, as Nelson aptly remarked, "Man this is a force of nature."
The "Ball and Chain" singer's voice was ironically unchained — refreshingly, honestly raw. She bucked the stereotype of the conventionally pretty '50s female singer, becoming a vehicle of change for aspiring women musicians who no longer wanted to feel trapped in a box of rigid expectations. So it's only appropriate that her voice was the engine powering the a capella masterpiece, "Mercedes Benz." Of course, according to the lyrics, her friends all drove Porsches, and according to reality, so did she.
Oh Lord, Janis Joplin bought herself a Porsche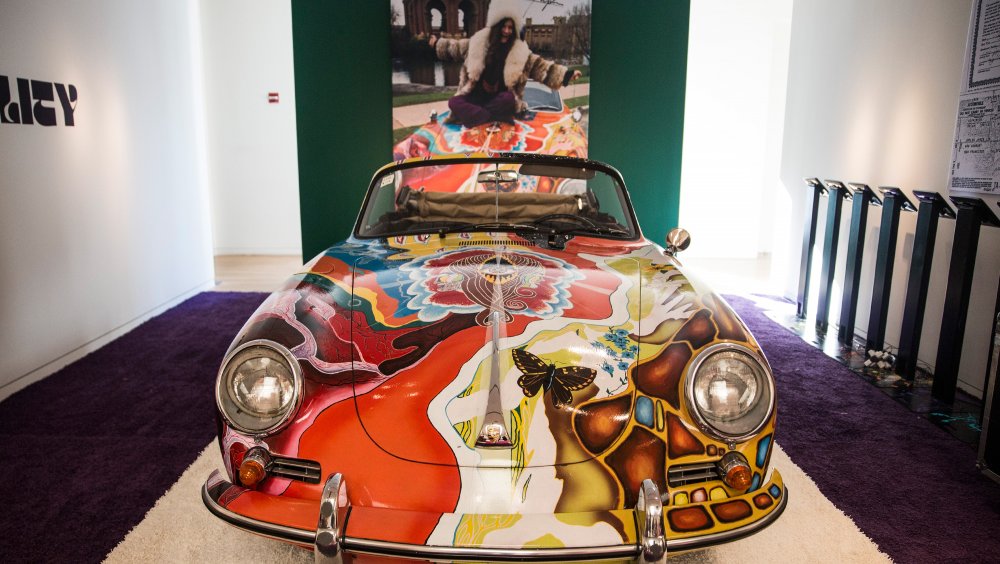 Andrew Burton/Getty Images
As detailed by American Blues Scene, Janis Joplin drove a 1964 Porsche 356c Cabriolet, and had done so for two years by the time she recorded her timeless hit. Initially a Dolphin Grey hue, the car became a psychedelic legend with the help of Joplin's roadie, Dave Richards, who painted it. The Porsche was adorned with pictures of Big Brother and the Holding Company, California, landscapes, Joplin's Zodiac (Capricorn), and the Eye of God. And good lord was that thing eye-catching. It looked almost as colorful and freewheeling as Joplin was herself.
Fans would leave notes for the singer when she left the car parked. In 1969, a thief committed the boldly stupid crime of stealing one of country's most recognizable cars. The only thing dumber would have been trying to hijack the Batmobile. A failed attempt to spray-paint the purloined Porsche ended with the thief's capture and the car being restored to its former greatness and returned to its even greater owner.
Oh Lord, won't you sell me, Janis Joplin's Porsche?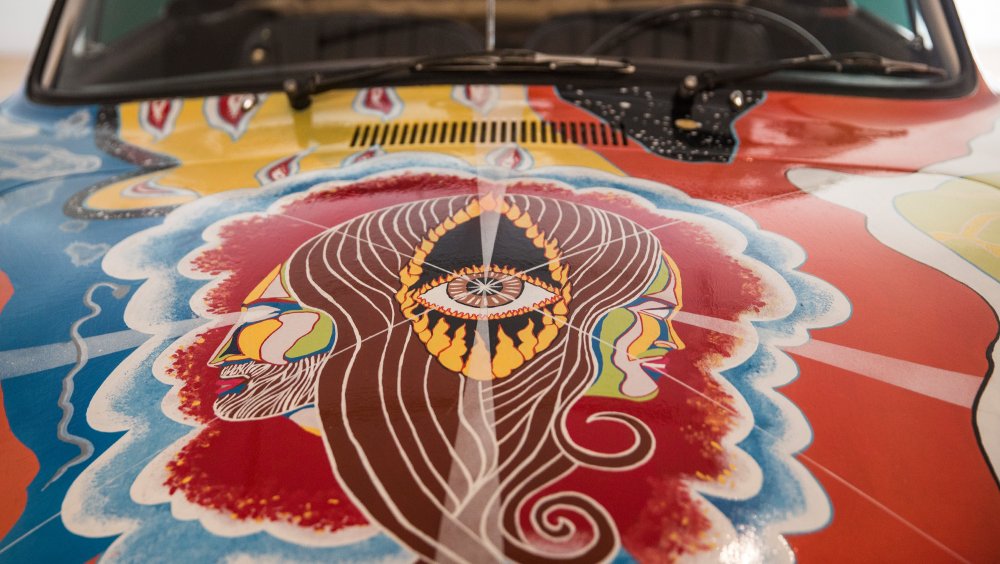 Andrew Burton/Getty Images
When Joplin left the world in 1970, her famous Porsche would go on a long and winding journey. First the vehicle ended up in the hands of the late star's manager, Albert Grossman, who used it as "a courtesy car," according to American Blues Scene. In 1975, the car was in poor condition, and Grossman gave it to Joplin's siblings. Her brother Michael rebuilt the engine and removed the iconic art, making it grey again. But the Joplins had a change of heart and resurrected the paint job that made it famous. For a good two decades the Porsche resided at the Rock and Roll Hall of Fame Museum, until 2015, when Joplin's relatives reclaimed the car and auctioned it off. It sold for a record-setting $1.76 million.