Here's How Much Elvis Presley Was Worth When He Died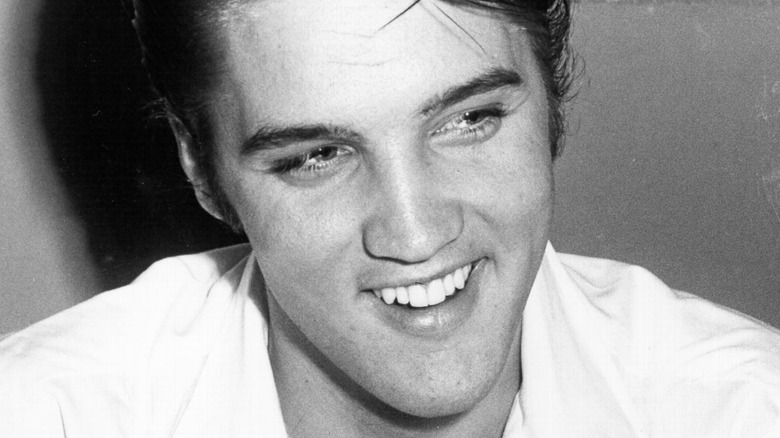 Michael Ochs Archives/Getty Images
The King of Rock and Roll, Elvis Presley, lived life like royalty. From humble beginnings as a 19-year-old truck driver, to his tragic death at age 42, Elvis crammed in an incredible amount of life experience while he also made some of pop's most timeless music, as his Graceland biography relates. Apart from a truly prolific career as a musician and actor, Elvis did a stint in the army and indulged in unusual hobbies, such as impersonating a police officer, as New York Daily News also notes. Elvis lived such a borderline unimaginable life that one might imagine the amount of money he earned in his lifetime could be just as unbelievable.
In his lifetime, though, Presley developed a voracious appetite when it came to food, drugs, and women. He was also known to be generous with friends, family, and colleagues — sometimes to a fault. For these reasons and more, the King of Rock and Roll had a net worth that was far less than one might imagine when he died. And that's true even after that total amount gets adjusted for inflation. When he died, here's what Elvis Presley was actually worth, what he was known to spend his money on while he was alive, and a look at why the Presley estate is worth more now than it was when the King of Rock and Roll was still around.
Elvis earned a fortune. He also spent it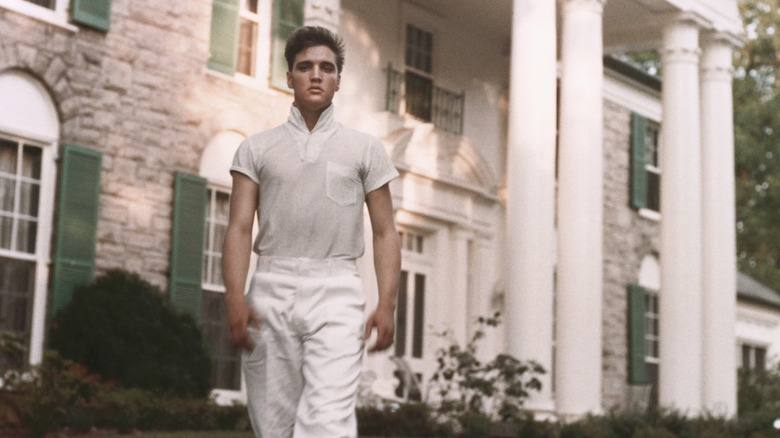 Michael Ochs Archives/Getty Images
When Elvis died in 1977 from what was ruled to be a drug-induced heart attack in his Graceland home near Memphis, his net worth was only $5 million, plus debt, according to Celebrity Net Worth. (That's nearly $24 million in today's money, via Dollar Times). That's much less than many would expect an artist like Elvis to be worth, especially considering his total lifetime earnings across all his projects reached at least $100 million, based on some estimates, according to GOBankingRates. In addition to album sales and performance fees, Elvis was also paid well to appear in some 33 movies, most of which were hits, according to The Conversation. So where did all that money, generated by one of the biggest rock stars in history, wind up?
As to why Elvis wasn't worth more at the time that died, there's a perfectly simple explanation, as Danielle and Andy Mayoras reported for Forbes in 2019. Some estimates of Presley's lifetime earnings are much more than $100 million, with some numbers reaching as high as $1 billion, based on their report. But Elvis was a big spender, and he was also generous for many people around him. He was, after all, secure in the knowledge that whenever he began to run low on cash there would be another album to make, a lucrative tour to launch, or the next blockbuster film he could star in. 
The Presley estate makes more money than ever before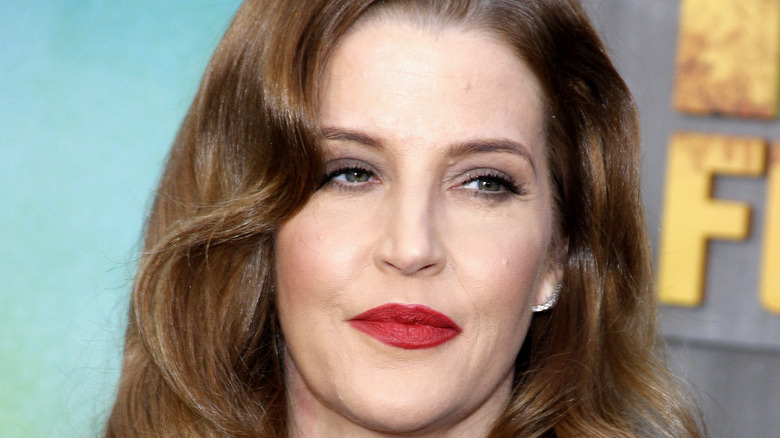 Tinseltown/Shutterstock
When Elvis died, his star had begun to wane, and the bulk of his fortune — including the Graceland estate — was left to his daughter Lisa Marie Presley (pictured). However, since she was only 9 years old when he died, Elvis' money went to his father, Vernon. Presley's dad died not long after his son, though, and at that point, the Presley estate went to Priscilla Presley, Lisa Marie's mother and Elvis' ex-wife. Lisa Marie would take over the estate when she turned 25. Priscilla opened Graceland to the public around this same time for tours, and otherwise managed the Elvis brand so effectively that the value of the Presley estate grew to $100 million in 1993, as the Los Angeles Times goes on to report. The value of Presley's likeness, music, and movies has only grown from that point.
As is also reported by the Los Angeles Times, Lisa Marie sold off most of her rights to Elvis' music and image in 2004 (although she held on to Graceland) for roughly $100 million. Nonetheless, Lisa is still said to earn $100,000 a month from her inheritance, based on some estimates. Regardless of where the rights to Presley's legacy now reside, the total value of the King's contribution is said to be worth as much as $500 million, according to Rolling Stone. Elvis continues to be one of the best-selling musical artists in history, with more than 1 billion records sold worldwide and counting (via Graceland). The true worth of Elvis' music and likeness to the younger generation will be tested in projects like the musical biopic "Elvis," released in 2022 by director Baz Luhrman