What Bill Nye Was Doing Before He Became 'The Science Guy'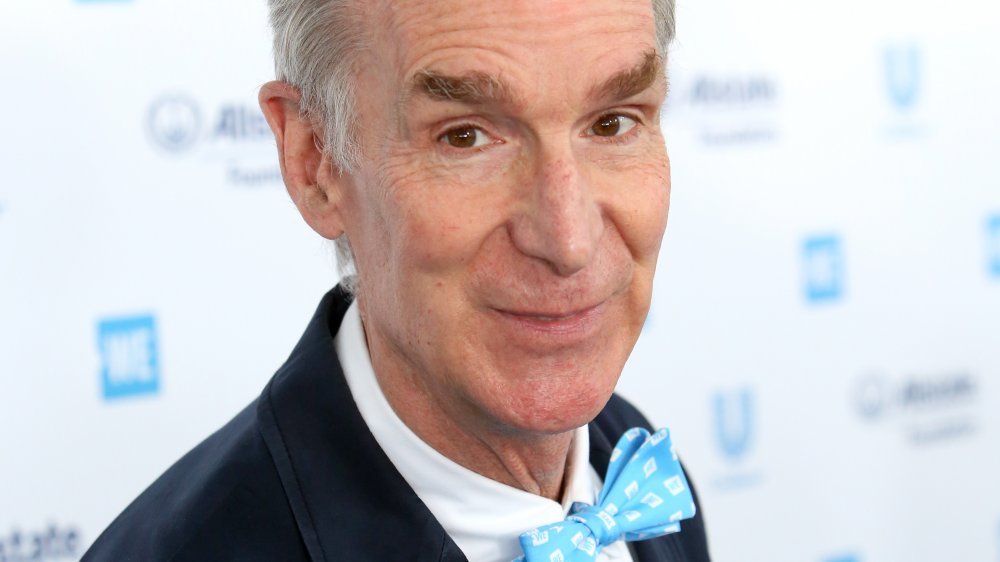 Jesse Grant/Getty Images
Science rules. Perhaps nobody knows this better than William Sanford Nye, born in Washington, D.C. in 1955, and known to generations of kids — literally — as the Science Guy. A tall, stork-looking fellow in a lab coat and safety glasses, Bill Nye is the beloved TV scientist known for explaining basic scientific concepts with a mix of clarity, repetition, and good, clean fun. Who can forget the episode that saw Samuel L. Jackson talking about the aerodynamics of a golf ball? And since then, he's gained many new fans, as the host of Netflix's Bill Nye Saves the World. 
You could make the argument that Nye comes by all of that quite honestly: His mother, according to Biography, was so spectacularly gifted in science and mathematics that, during World War II, she was recruited to serve as a top-secret codebreaker. As for Bill Nye, he attended Cornell University in Ithaca, New York, from which he graduated with a degree in mechanical engineering. 
From Boeing engineer to stand-up comic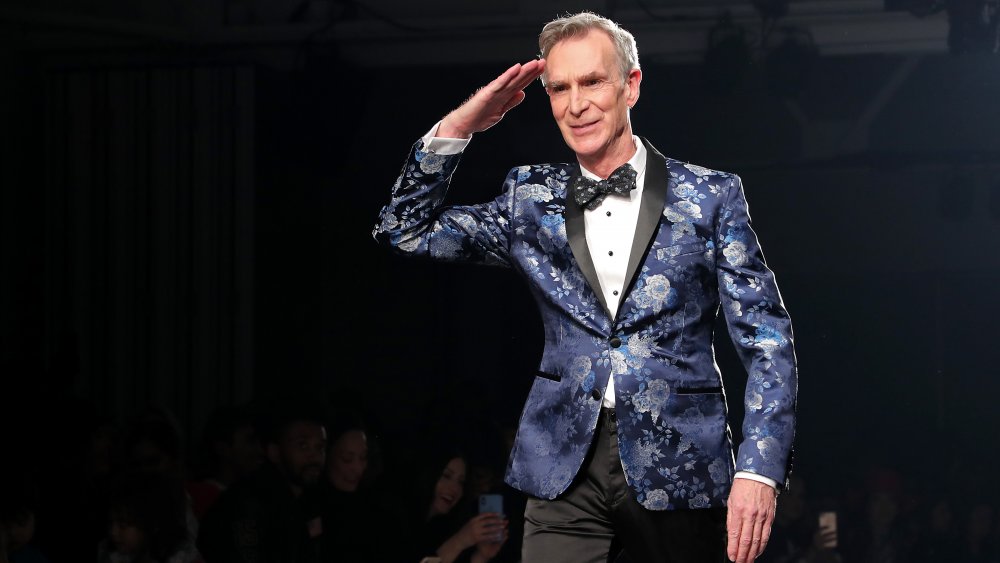 Rob Kim/Getty Images
Now, when some kids finish college, they promptly backpack across Europe (or just Kansas). Not Nye, who went to work for the Boeing Company, the aviation giant, where he invented a hydraulic pressure resonance suppressor, which is still used by the Boeing 747 today. 
Nye lived and worked in Seattle for several years. During this time, he won a Steve Martin Look-Alike contest, according to Biography, which led to him launching a part-time gig as a stand-up comic. As he told Fast Company in 2012, "I was working on business jet navigation systems, laser gyroscope systems during the day, and I'd take a nap and go do stand-up comedy by night."
Eventually, something had to give, and it was the day job. Bill Nye quit on October 3rd, 1986, and he says that he takes a moment to remember this every time the date comes back around. That "now or never" moment led Nye to take on his iconic educational TV persona, Bill Nye the Science Guy, and his achievements were later celebrated by honorary doctorate degrees from Rensellaer Polytechnic Institute and Johns Hopkins, as well as his mother's alma mater, Goucher College.