Company Testing 'Robocop' Facial Recognition Software With US Police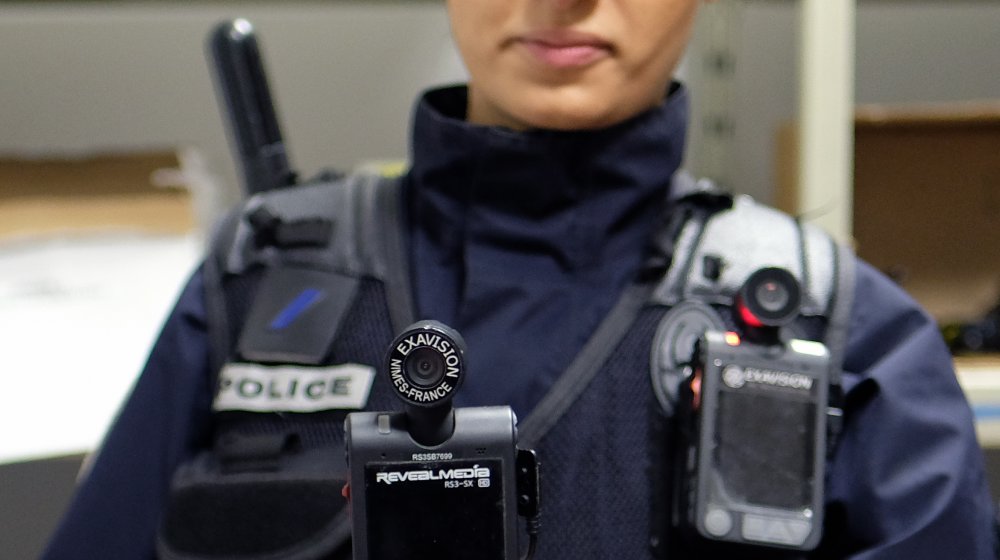 Boris Horvat/Getty Images
Any time that the fuzz tests out new technology, a slight sense of dystopian dread rises up in segments of the populace. Shades of Orwell encompass the general public. Fears of the potential for a smaller, more easily monitored world begin to set in.
In lieu of an optimistic transition, let's just get to the tinfoil hat terror: despite the objections of privacy advocates, the Los Lunas Police Department is now running beta tests for a new form of built-in body camera facial recognition, paving the way for a more RoboCop-ish future.
The pilot program, made possible by a partnership with tech development company Wolfcom, sees officers utilizing an Android app which, when paired with their body cameras, allows police officials to run facial scans. The program is capable of identifying citizens via advanced algorithms, and represents the first known use of such software in a law enforcement capacity.
Smile!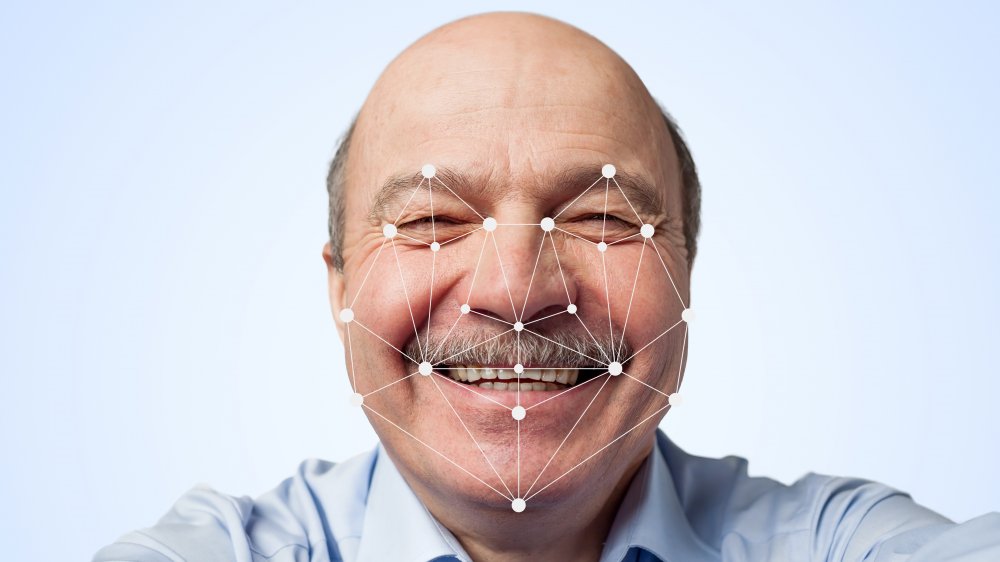 Shutterstock
Wolfcom founder Peter Austin Onruang described the app as one of the company's proprietary tools capable of helping officers to "identify if the person they are talking to is a wanted suspect, a missing child or adult, or a person of interest," according to OneZero. Previously, police tech providers like Axon have shied away from the use of facial recognition software due to ethical concerns. Wolfcom, however, appears eager to get its foot in the door. Since the company started manufacturing body cams in 2011 (they started out as a surveillance equipment manufacturer and, and this is fun, paintball retailer) they've become a leading provider for police departments across the United States, with their website claiming that "99% of the world's police body cameras have modeled or copied our cameras in some shape or form." They also state that their name is short for "Wolf Commander," stating that "A Wolf is a natural born leader and survivor... When the leader is killed, another takes his place and so on until the last remaining Wolf," which in no way sounds like the sort of thing that Captain America would find objectionable.
Currently, the company's facial recognition software doesn't appear to work in real time, requiring users to pull up images and analyze them after the fact. Plans to implement a live feature were announced via Wolfcom's social media presence in a since-deleted tweet.