Vivian Liberto: The Truth About Johnny Cash's First Wife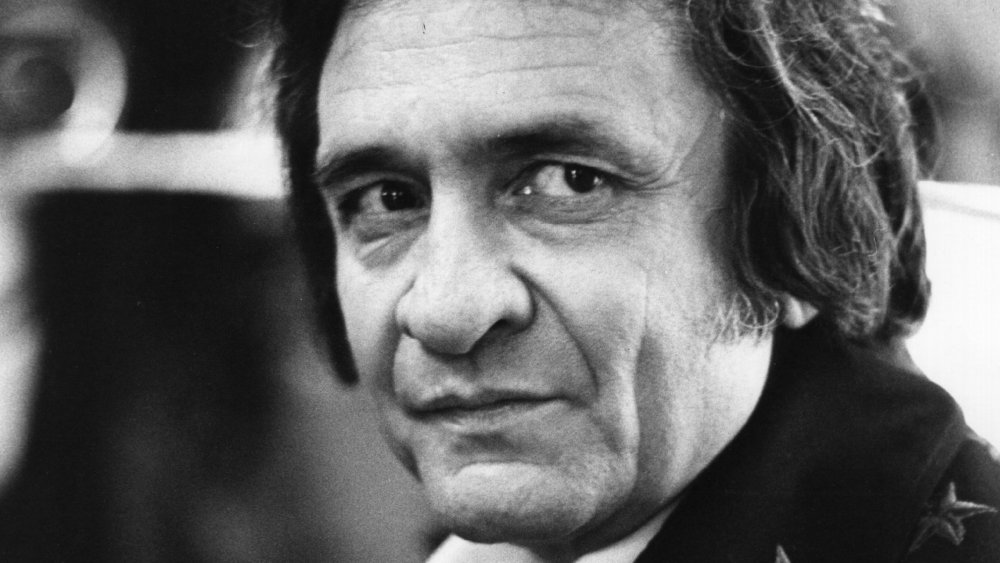 Robin Jones/Getty Images
Iconic country music singer/songwriter Johnny Cash is most often associated with the love story that was his marriage to June Carter Cash. They had known each other professionally and had toured together when Johnny popped the question during a performance in 1968. The couple married that year — her third marriage — and remained together until her death in 2003, just four months before Johnny himself died. On the way to the altar, June acknowledged her intense feelings for Johnny through co-writing a song that turned into his biggest hit, "Ring of Fire." Part of the complexity of the composition is that both of them were married to other people when she wrote it.
In Johnny's case, it was his first wife, Vivian Liberto, a woman he met shortly before he shipped out to Germany with the Air Force. According to SFGate, they exchanged some 10,000 pages of love letters during his enlistment. They married when he returned in 1954.
June Carter "Was a danger to my family." Along with amphetamines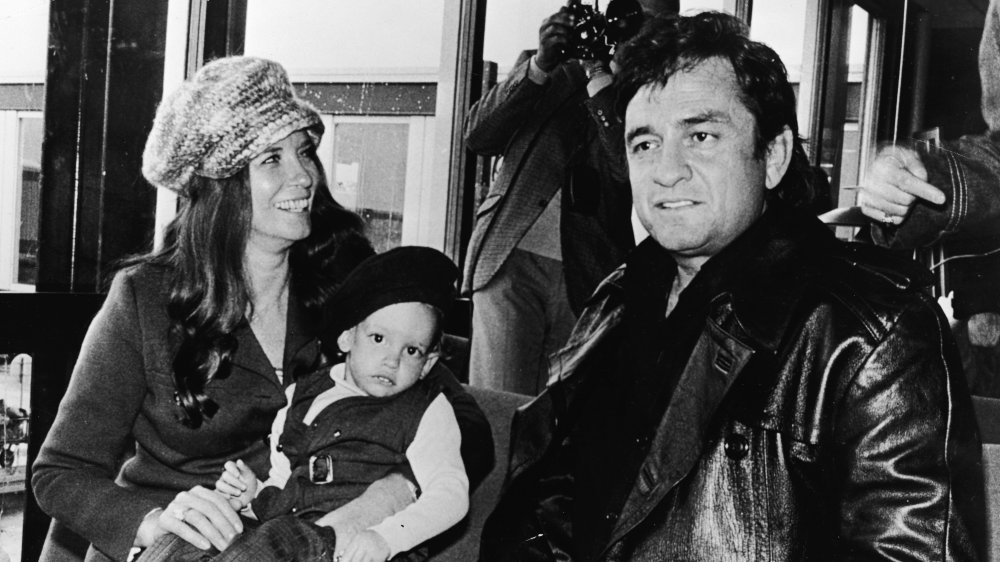 Express Newspapers/Getty Images
Eventually, the couple had four children, all girls. Vivian stayed home with the kids while Johnny toured. Any time she expressed concerns about the temptations of the road, he would reassure her, "You don't have a thing to worry about. I always walk the line." Poetry indeed.
According to Liberto, the marriage would have continued were it not for a couple of interlopers, one of them drugs. Cash himself admitted in a 1975 interview, "No woman can live with a man who's strung out on amphetamines." She also believed that June Carter was to blame. The Ventura County Star newspaper quotes Liberto's autobiography, I Walked the Line: My Life with Johnny, in which she states, quite bluntly, "This woman was a danger to my family."
Whatever the causes — and marriages are nothing if not complex — the couple divorced after 13 years. Liberto went on to marry Ventura, California police officer Dick Distin in 1968, and remained married until her death in Ventura in 2005, age 71.