Tiger King Star Doc Antle's Net Worth Is Higher Than You Might Expect
Five years before the release of Netflix's Tiger King: Murder, Mayhem and Meow Meows encompassed the public discourse like an ever-swelling deertick on the back of popular culture, Rolling Stone ran a piece on an acclaimed exotic animal expert named Bhagavan "Doc" Antle. Today, it reads almost innocently — Antle comes off as a brash but charming wildlife fanatic with panache, gumption, and barely so much as a hint of enthusiasm for sex cultishness. His crew's adventures in the world of Hollywood animal wrangling are a hoot, and he never once, not once, mentions Carole Baskin.
More than that, the piece gives readers what may be the closest look available at Antle's dizzying financial situation, at least until his newfound fame leads to a public IRS audit in, we're guessing here, March of 2021. It breaks down the cashflow for Antle's private Myrtle Beach zoo, The Institute for Greatly Endangered and Rare Species, also known as T.I.G.E.R.S.
Doc Antle is worth a decent amount of cat scratch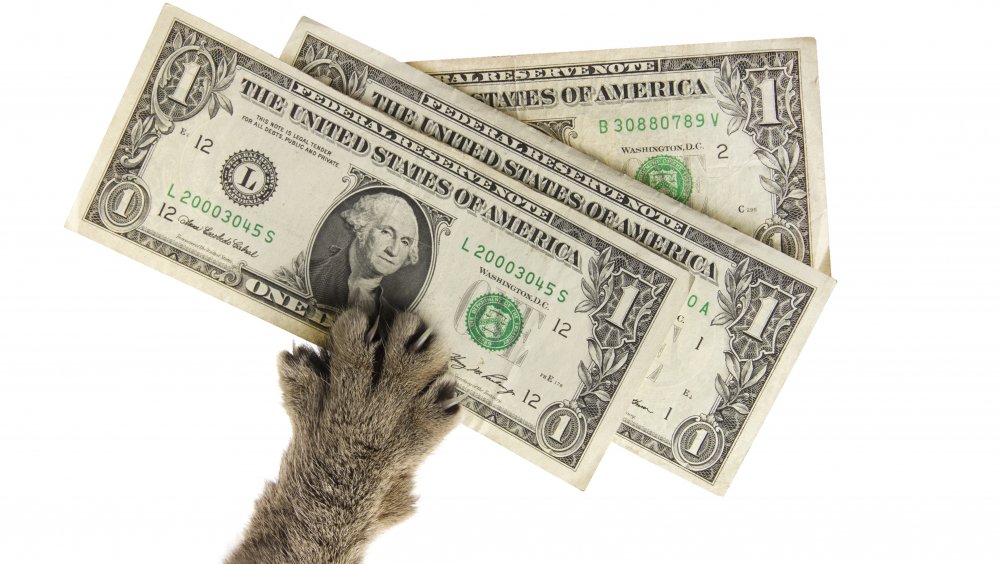 Shutterstock
The numbers are bonkers, but hey, that's owning your own private rainforest for you.
Per Rolling Stone's estimates, if the park sees an average of 45 visitors paying $339 per ticket on each of their three weekly tours during a 26 month season, and if around a quarter of those spring for the park's $150 photo package, T.I.G.E.R.S. is pulling in $1.3 million per year. And that's just the start. Antle was also running "a satellite storefront at an outdoor mall in Myrtle Beach that sells cub photos every summer evening, and a smaller facility in Miami," along with shows at "renaissance fairs, carnivals, malls, conventions, anywhere with a crowd."
None of which takes into account the big time show business of it all. By Antle's recollection he paid for the land on which T.I.G.E.R.S. now stands using the money he made working as a wrangler on movies like Ace Ventura, Dr. Doolittle, and The Jungle Book. Even taking into account the massive amount of cash that goes into feeding a veritable Eleanor Abernathy's worth of big cats, the guy is probably, at the very least, richer than you. Estimates range as high as $10 million, but given that the sources are less than credible, the jury's still out.