The Truth About Loretta Lynn's Marriage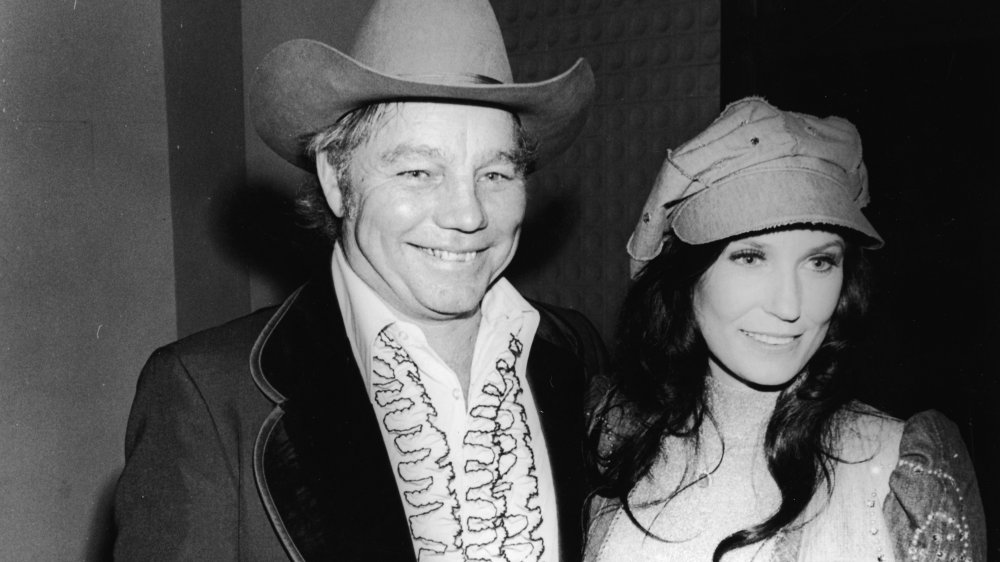 Hulton Archive/Getty Images
Six years isn't such an age gap in a relationship, married or otherwise, ahead or behind. It maybe gets a little more problematic when the groom is 21 and the bride is 15. Somehow, Loretta Webb and Oliver "Doolittle" Lynn made it work — "work" in the sense of "not getting divorced" — for nearly 50 years. They'd known each other only a month — they'd met at a pie social, according to Biography — before tying the knot and, eventually, having six children together. Loretta put her career on hold during her husband's final illness, taking care of him during his long, painful death in 1996.
Loretta was one of eight children, as Country Living tells us, growing up in Butcher Holler, Kentucky. She consistently credits "Doo," as she called him, with creating Loretta Lynn, the woman who became one of the most popular singer-songwriters in country music history. The woman from the coal country has racked up a remarkable 24 #1 hit singles and 11 #1 albums in the course of her career. She started down that path, she says, because Doo believed in her. He bought her that first $17 Sears guitar, telling her, "You're just as good or better as most of them girls that are singin' and makin' money, so let's make us some money."
Tammy Wynette wasn't the only one who stood by a man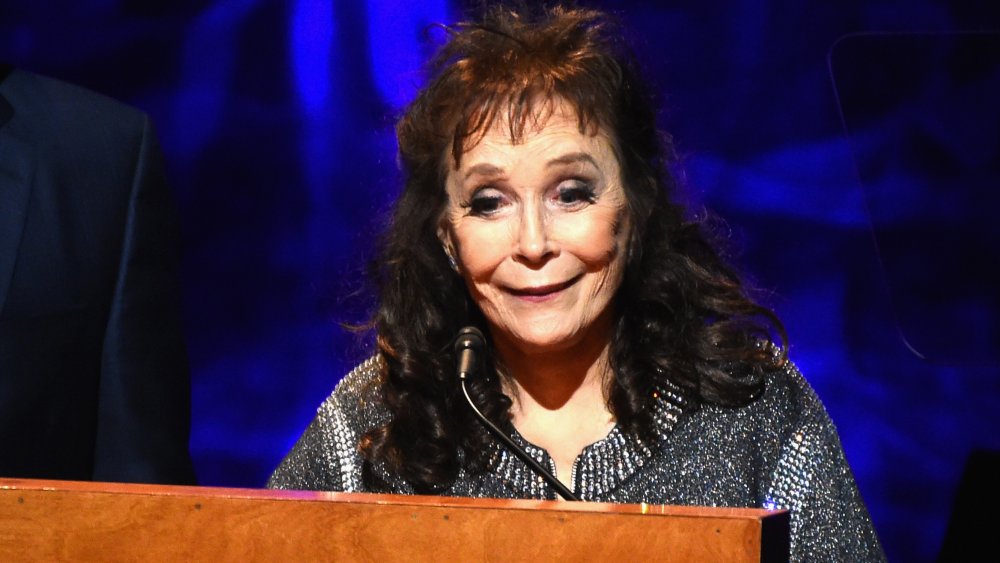 Rick Diamond/Getty Images
At first she was bashful about singing in public, but Doo kept encouraging her, traveling with her, visiting radio stations to get airplay for her recordings. Her songwriting owed a debt to him, too, she says; "I've never written a song that my husband wasn't in."
Many of those songs are relatable because she used her music to talk about real issues in a real relationship, issues that included an unfaithful alcoholic husband who was also physically abusive toward his wife. To some extent it was mutual; "Every time Doo smacked me, he got smacked twice," she recalled. The cheating, which began early in the marriage, continued through the years she toured. "I put up with it because of six kids," she told CBS News in 2002, but also, "I loved him and he loved me."
As she wrote in her 2002 memoir, Still Woman Enough, "Whatever else our marriage was back in them days ... without Doo and his drive to get a better life, there would have been no Loretta Lynn, country singer."