Famous Stores That May Not Survive The Coronavirus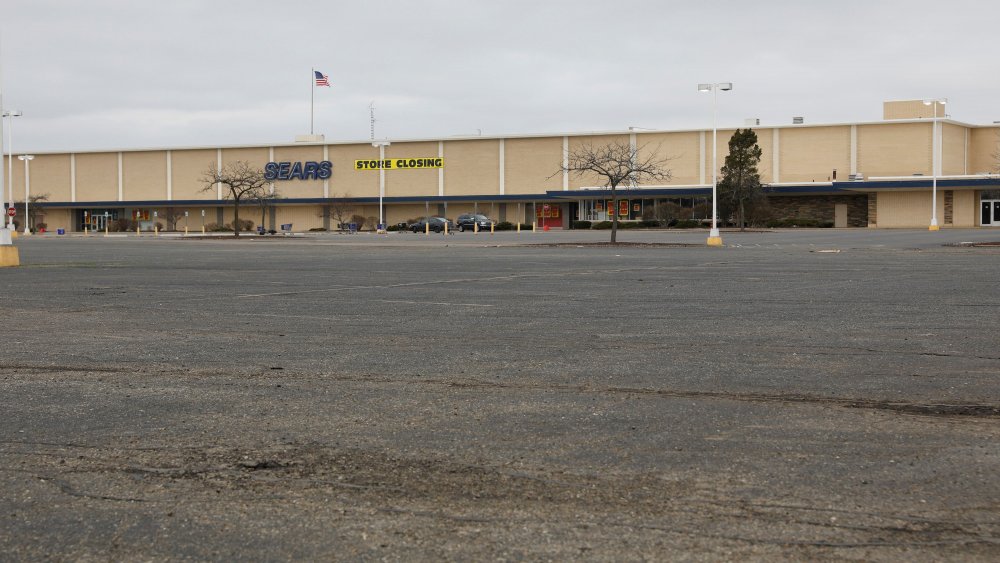 Jeff Kowalsky/Getty Images
Remember malls? Game rooms, and stores selling clothes, and lots of empty calories, and mile after mile of weatherproof aisles, and nothing anybody really needed, except maybe a new pneumatic wrench from Sears. Just as the P in pneumatic is silent, so is Sears, or nearly so. A quickly shrinking commercial giant with roots deep in American history (and its catalogs deep in American outhouses), Sears, Roebuck and Company is one of several national retailers that was on the ropes even before the battle against coronavirus mandated social distancing and shelter-in-place. 
There are lots of reasons why retail is a diminishing part of the American economy — the rise of malls in the first place is often credited with the erosion of urban centers as places of business (and you didn't have to worry about parking). Some blame the relative ease and efficiency of online shopping (and you don't have to worry about parking). Some malls have even been abandoned, per Business Insider. (The pictures are genuinely creepy.) With the rise of the coronavirus, what's left of the mall experience is often shuttered as part of the nation working together to stop the spread.
Malls aren't meant to provide alone time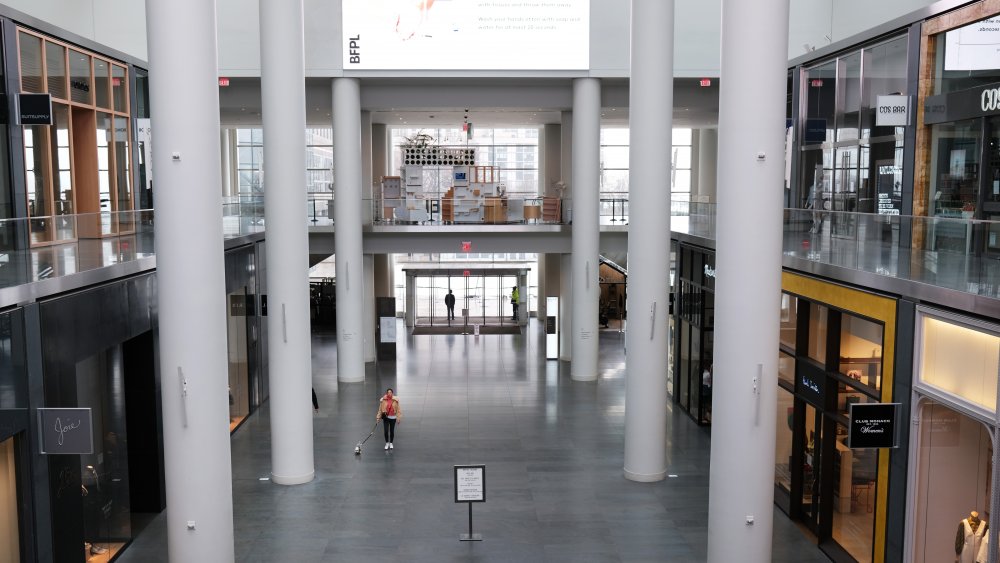 Spencer Platt/Getty Images
That's unfortunate in a number of ways, not least of which is that retail, in all its various forms and associated businesses, provides one in four American jobs these days, according to NBC News. Applications for jobless benefits have skyrocketed in recent days, and with fewer and fewer people working, many have cut back, buying only the essential groceries (though way too much toilet paper). Companies that were already feeling the pressure before the virus are even more vulnerable right now. Even Walmart has cut back on its operating hours, according to Business Insider.
Projections aren't facts, but even the most conservative analysts have expressed concern about the viability of several national retailers, including Sears, J.C. Penney, Neiman Marcus, and J. Crew, according to CNN. Sears was closing stores — permanently — and laying off employees before the coronavirus did it for them. Penney, Neiman Marcus, and J. Crew were all struggling with massive debt loads. While J.C. Penney is marginally healthier than the others, Neiman Marcus and J. Crew specialize in what are essentially discretionary items and are further hamstrung by a dearth of online shopping options. The impact on small, independent operations will be even greater.
When life returns to something vaguely resembling normal, America will have changed, perhaps even for the better. What the retail landscape will look like is anyone's guess. And projections still won't be facts.