The Truth About NBA Star Bison Dele's Mysterious Disappearance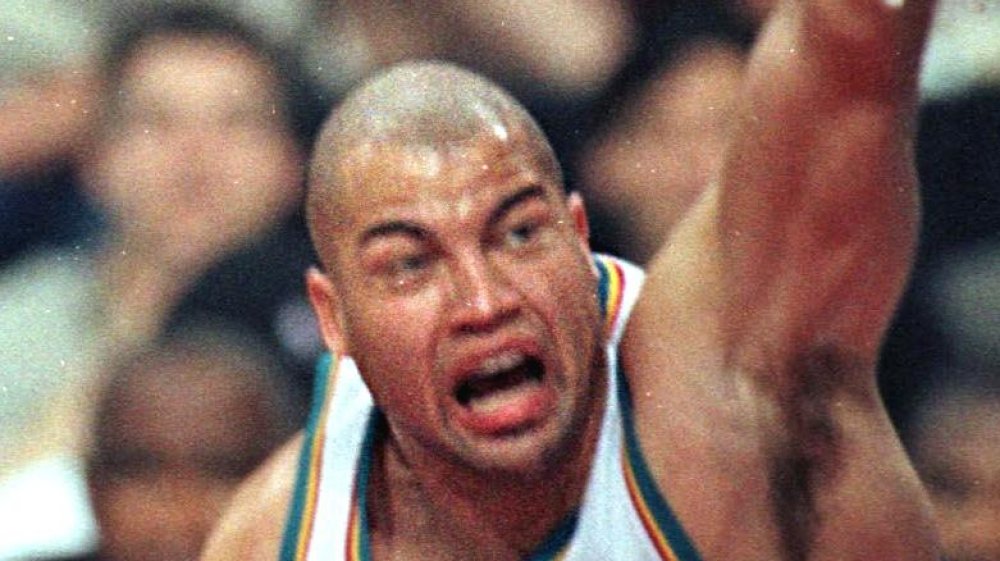 Jeff Kowalsky/Getty Images
Bison Dele was born Brian Carson Williams, and at 6 foot 10 inches tall, he was an imposing force on the court, playing center for five different teams during his eight year NBA career. The name change came late in his career, with Sports Illustrated reporting that the personal rebranding was in honor of his Native American and African American heritage. During his time with the Chicago Bulls, Michael Jordan took Dele under his wing, and soon he was sitting on a $36 million contract with the Pistons.
And then he quit, seemingly out of nowhere, giving up an eight-figure salary and a real shot at athletic hero status. In a sinister twist, two years after that, he disappeared entirely. There's roughly a 0% chance that we'll ever know exactly what happened to Bison Dele. Some chunks of the narrative have been pieced together. Here's what we have so far.
The tragic mystery of Bison Dele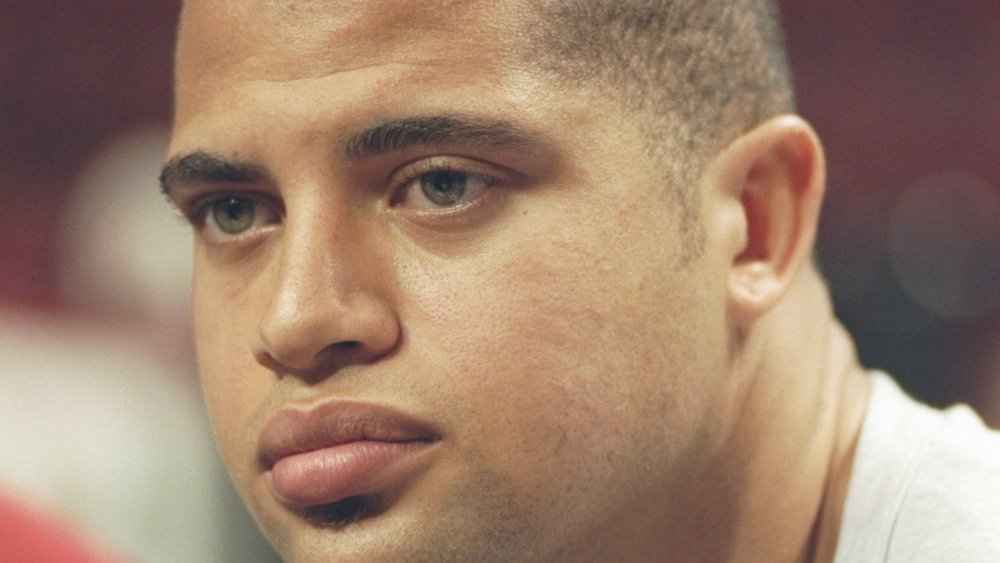 Jonathan Daniel/Getty Images
Even outside of his career in the NBA, Dele lived a life for the books. He earned a pilot's license, biked across the United States, went skydiving, crashed go karts with his buddies, and dated Madonna back when that was still something people did for fun. On July 6th, 2002, Dele took his catamaran, the Hakuna Matata, for a spin off the coast of Tahiti. Along for the ride were his skipper Bertrand Saldo, girlfriend Serena Karlan, and brother Miles Dabord. Two weeks later, Dabord brought the boat back into port. He was the only person left on board.
Per a report from Rocky Mountain News, Dabord had traveled to meet up with Dele after a lengthy estrangement. Dabord was beyond broke, owing over $4000 in unpaid rent, and had sold most of his possessions. That goes a long way towards explaining why he spent the months following Dele's disappearance traveling up and down the West coast, trying to sell $152,000 worth of gold coins using his brother's passport and bank account. He was picked up by police in Arizona, but didn't give them any helpful information on the whereabouts of the rest of the Hakuna Matata's crew. In the days that followed, Dabord gave varying accounts to friends and family: he would never hurt his brother, or he was forced to kill his brother in self defense after Dele killed the other shipmates, or everyone was still alive when Dabord saw them last.
Unfortunately, after giving a particularly damning statement to a family friend, Dabord fled to Tijuana and committed suicide by insulin overdose. Any concrete answers went with him.