The Real Reason Why Pope Benedict XVI Resigned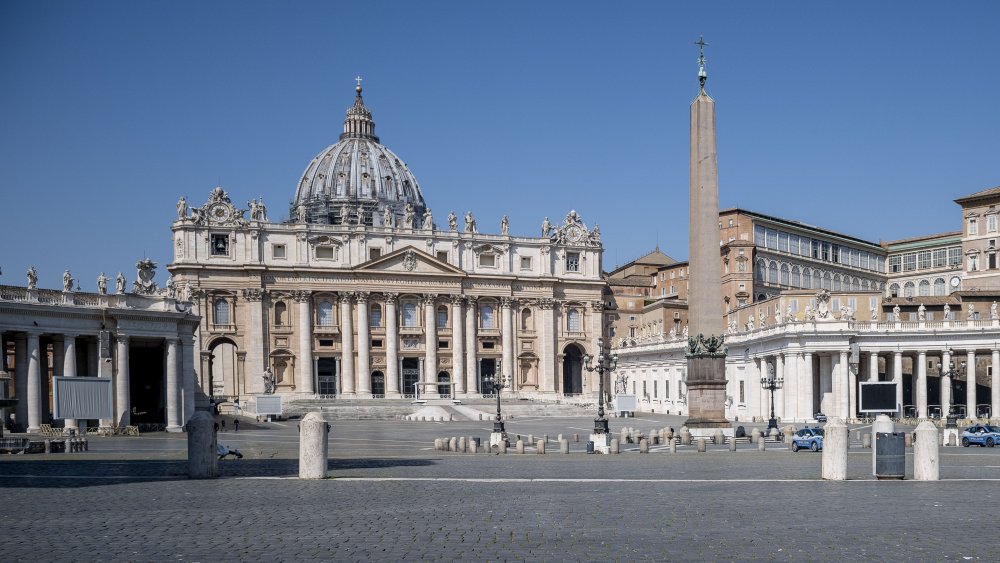 Antonio Masiello/Getty Images
Once upon a time in America, a failed candidate for Governor of California told reporters, "You won't have Nixon to kick around anymore." He was taking his ball and going home. He didn't stay there, of course, because six years later he was President of the United States — until he took his ball and went home for good after resigning as President in 1973. He's the only president to have done so — so far, anyway; never say never.
For his part, Pope Benedict XVI, elected head of the Catholic Church in 2005, resigned in 2013. He isn't the first pope to do so, but he's the first in about 400 years. Longer than the United States has been in existence. So, never say never.
Benedict was born Joseph Ratzinger in Bavaria, Germany, in 1927, according to the United States Conference of Catholic Bishops. He began studies for the priesthood in 1939 but dropped out to serve in the Germany military during World War II. He deserted and was captured by American soldiers, finishing the war as a POW. He went back to the seminary after the war and was ordained to the priesthood in 1951. He earned his doctorate two years later, and by 1958 was a professor.
He's definitely put in his time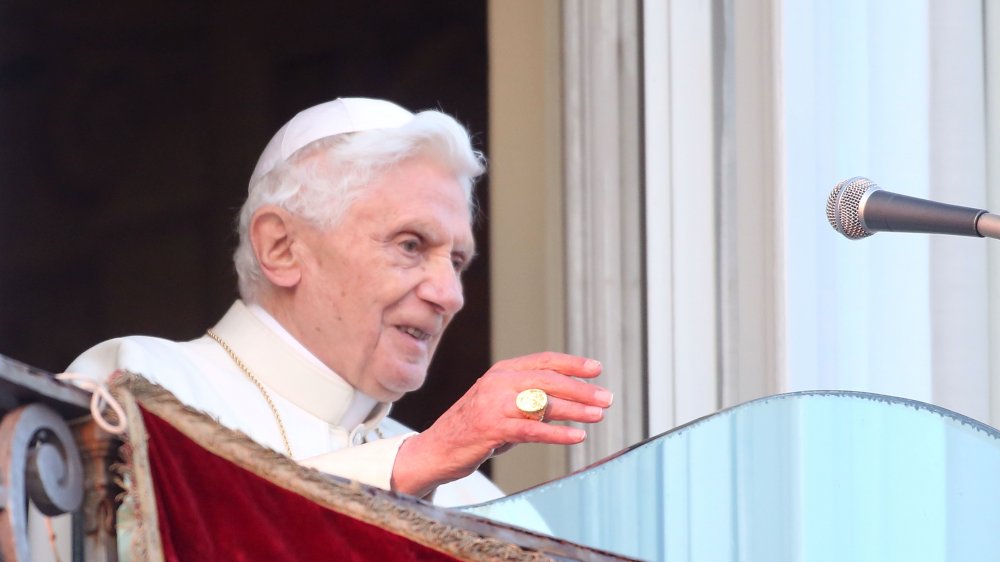 Franco Origlia/Getty Images
He was named an archbishop in 1977 and a cardinal — one of the men whose responsibility it is to elect the pope — three months later. He worked for his predecessor, Pope John Paul II, tasked with defending and reaffirming Catholic teachings.
John Paul died in 2005 after over 26 years in office; he was declared a saint in 2014. Cardinal Ratzinger was elected and, according to Catholic News Agency, chose the name Pope Benedict XVI in honor of another admirable pope who guided the Church during the First World War, Benedict XV, a "true and courageous prophet of peace."
No question: The previous Benedict led the Church through difficult times, and the new Benedict often faced controversies of his own. He inherited a sexual abuse crisis, potential monetary scandals at the Vatican Bank, and then in 2012 his own butler leaked Benedict's private correspondence to an Italian journalist in a scandal referred to as Vatileaks. The documents revealed significant infighting within the governance of the Church.
The election of Pope Francis must have been a relief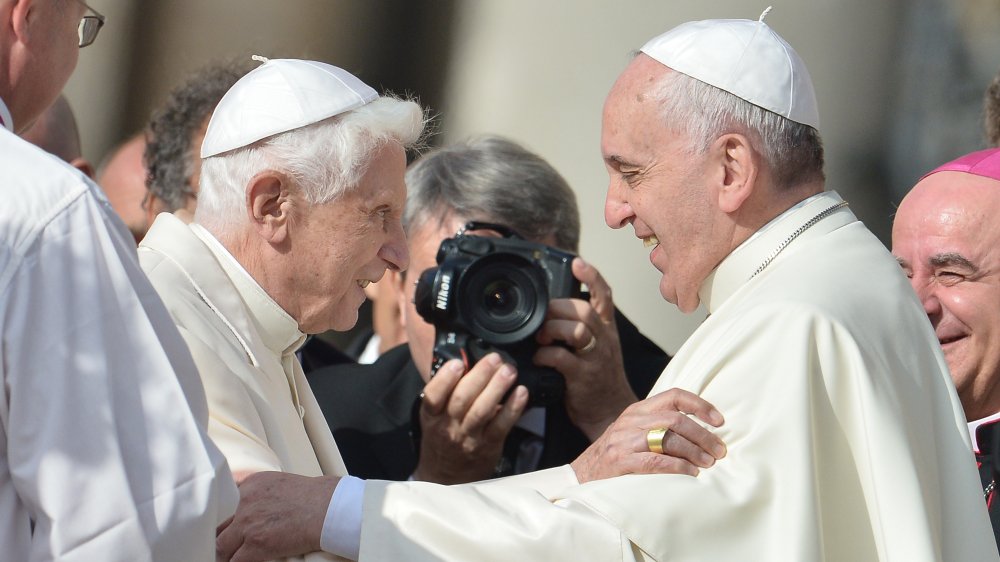 Tiziana Fabi/Getty Images
When Benedict announced his resignation the next year, he said he was tired. He was nearly 80 when he was elected pope, and now was pushing 90. He didn't have the energy he felt the job required and that the Church deserved. Perhaps he looked in the mirror and had a moment or two, forced to "recognize my incapacity to adequately fulfill the ministry entrusted to me," as reported by Biography. The constant workload, plus dealing with a global organization with turmoil and headaches of its own, probably didn't help.
Cardinal Jorge Bergolio of Argentina was elected to replace Benedict on March 13, 2013. For his part, Benedict continues to live in a monastery in Vatican City, spending most of his time in relative seclusion, occasionally writing, rarely appearing, though according to Crux, he gave a few brief comments to a German TV program in January 2020. It had to have been a relief.