The Real Reason Michael Jordan Gave Up Basketball For Baseball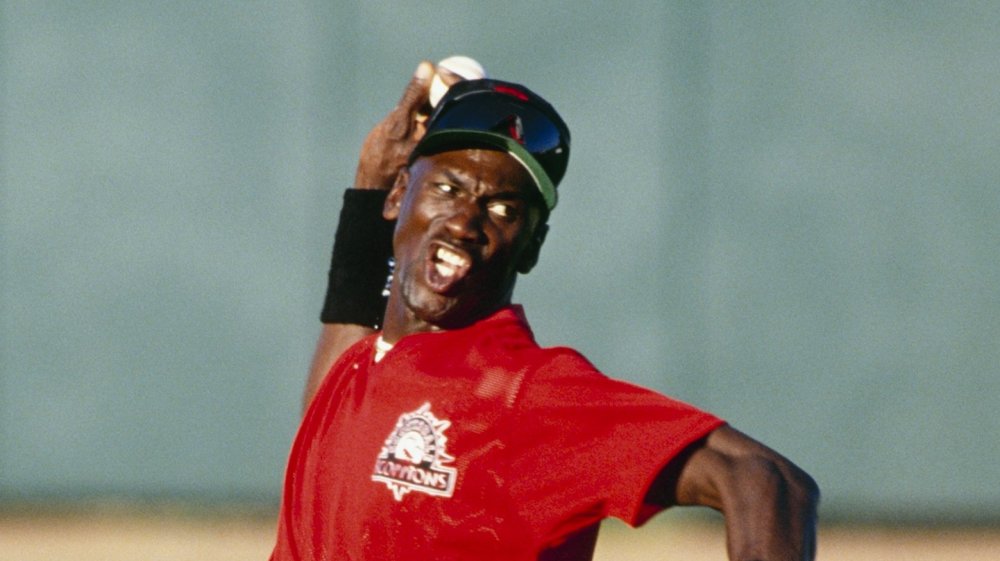 Jonathan Daniel/Getty Images
Exterior, the Jordan home, night. The young man who will grow up to be basketball's Greatest Of All Time is shooting hoops to the dulcet tones of R. Kelly's "I Believe I Can Fly," unaware that he is a mere two decades removed from the high-flying intergalactic Bugs Bunny adventure of a lifetime.
Michael Jordan's father approaches, informing his bright-eyed son that it is past his bedtime before encouraging the young buck to shoot until he misses. Over the course of several successive sunken shots, Michael outlines his plans for the future. "I want to play at North Carolina," he says. "I want to play in the championships, and then I want to play in the NBA... And once I've done all that?" he continues, "I want to play baseball just like you, dad."
Once you're done wicking the tears from your now-dampened eyeballs, you may wonder, why did Michael Jordan, after winning three consecutive NBA championships and cementing himself as the greatest basketball player of all time, decide to switch gears so drastically and play AA baseball out of a bus?
Michael Jordan's baseball career was all about family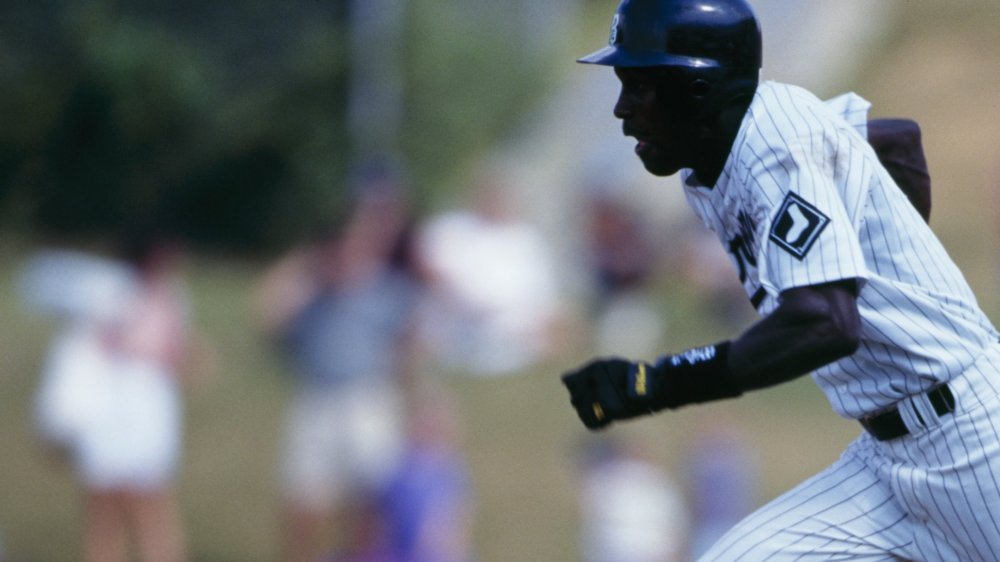 Jim Gund/Getty Images
In this, as so many things, Space Jam was at least partially truthful: the move came as a result of Jordan's adulation for his old man.
James R. Jordan Sr. was an avid sports fan, and probably an even bigger fan of his kid. He traveled across the country following his son's college and professional career. Although inarguably proud of Michael, James always hoped that he would follow in his footsteps and play professional baseball, according to ESPN.
Then, on July 23rd, 1993, tragedy struck. Jordan Sr. was napping in his car at a rest stop when he was shot and killed. Michael was distraught, and announced his retirement from professional basketball that October, before calling another news conference to herald his entry into the annals of America's pastime, in tribute to his father.
To be fair, the movie diverges from reality slightly in its third act. Whereas the film version of Michael Jordan returned to the court after rediscovering his love of basketball with the help of the Looney Tunes, his real life story was more about a disappointing first season and an arduous baseball strike.