How Much Money Did Michael Jordan Make From Playing Baseball?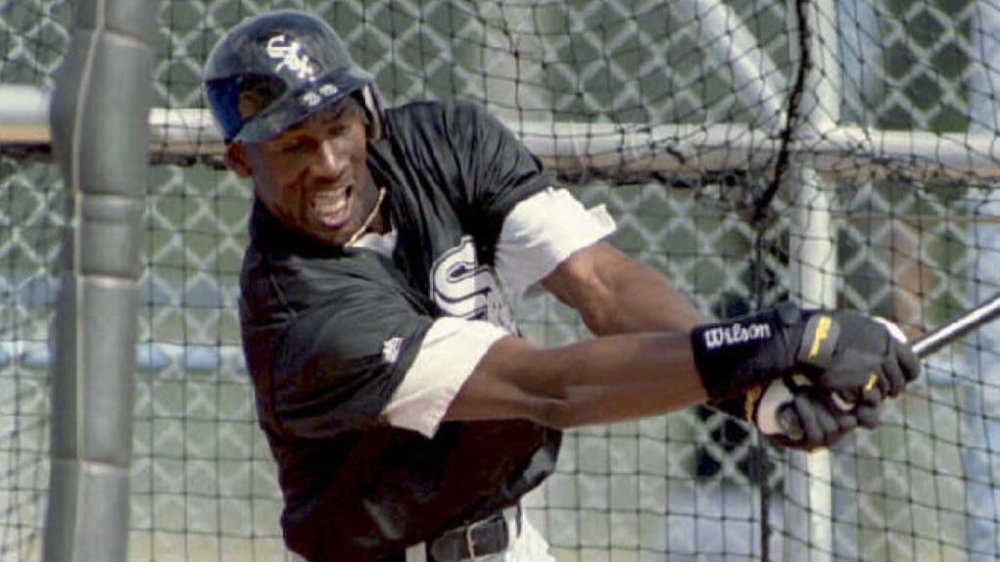 Doug Collier/Getty Images
Michael Jordan is usually considered #1 in a couple of areas: The greatest basketball player who ever lived, and the wealthiest athlete, of whatever variety, ever. The man who put the Chicago Bulls on the map, who brought home Olympic Gold not once, but twice, and who retired from the game that made him (or, perhaps more accurately, the game he made) not once, but three times, played for much better than minimum wage in his years in the NBA — by some estimates, he pulled down about $94 million, total, with $66 million of that coming in his last two seasons. Not exactly chump change, but compared to his post-NBA earnings? He entered the ranks of billionaires back in 2014. He's estimated to be worth well over $2 billion in 2020 dollars, according to Business Insider, with most of that coming from various business dealings and endorsements, particularly apparel, particularly Nike. According to Forbes, "The NBA made Jordan famous, but it was his sponsors that made him rich."
Basketball helped pay for baseball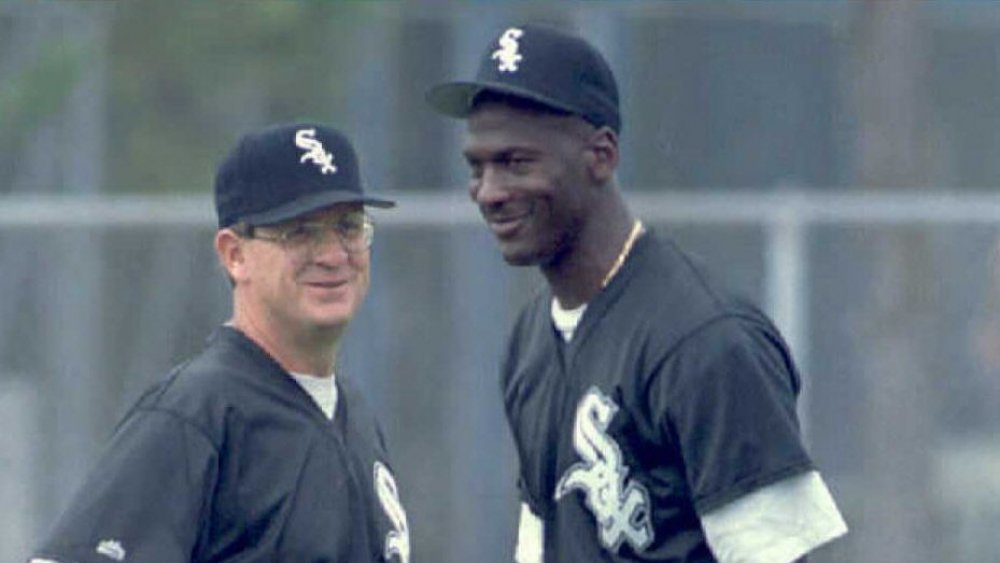 Doug Collier/Getty Images
Part of the legend of Michael Jordan was his mid-'90s decision to retire from pro basketball for a foray into the world of baseball. He signed with the Chicago White Sox and reported for spring training with the Double A Birmingham Barons. Most analysts attribute the life change to Michael's grief and sense of loss from the death of his father, murdered in the summer of 1993. Michael Jordan's dad is often reported as encouraging Michael to pursue baseball as a sport, though he's also the man who built Michael a basketball court in their backyard. Some see the shift to baseball as Michael trying to reconnect with his father's hopes for him. The experiment, if that's what it was, didn't take, and Jordan returned to basketball with a two-word press release: "I'm back."
Minor-league baseball players spend their days in the hopes of making the big leagues. It's more of an investment of self than anything else — for the love of the game. Exact numbers on Jordan's salary are scant, but according to Mother Jones, even in 2014, minor league ball players started at around $1,100 a month. It's likely the money was hardly on his radar. 
Jordan already had resources of his own, so he didn't suffer during his year in the minors — reportedly renting a house that cost between $3,000 to $5,000 a month, per AL.com. Add to that is the fact that he was still getting paid by the Bulls while he sat out the 1993-94 basketball season: $4 million, again according to Forbes.