Here's How Much Apple Has Lost During The Pandemic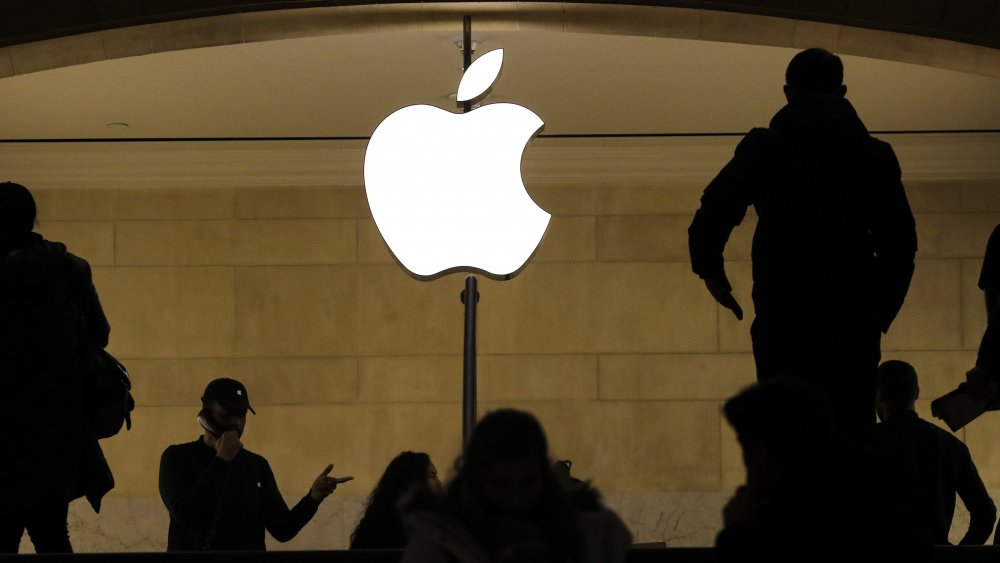 Drew Angerer/Getty Images
Wanna read a joke? You should be deeply concerned about Apple's lagging profits during the COVID-19 pandemic. Laughable, right? Right now, countless small businesses are in danger of becoming so small that they stop existing. As MarketWatch reported in April, a survey of 500 small U.S. businesses revealed that 24 percent of them had already shut down temporarily and 43 percent warned that they won't survive beyond the next six months without substantial financial assistance.
By contrast, in January, Apple's market value topped $1.3 trillion, making it worth more than the GDP of entire nations, per Investopedia. In March that figure fell to $961.8 billion, according to MarketWatch. Maybe that burned Tim Cook's biscuits and more recent news of a potential iPhone 12 shortage later in 2020 couldn't have been music to execs' ears, unless it was that U2 album that Apple forced customers to automatically download onto their iPhones, as reported by the BBC. But its pandemic-induced financial losses aren't nearly as dismal as what small businesses face. Or are they?
No. No, they're not.
COVID-19 took a small bite out of Apple's bottom line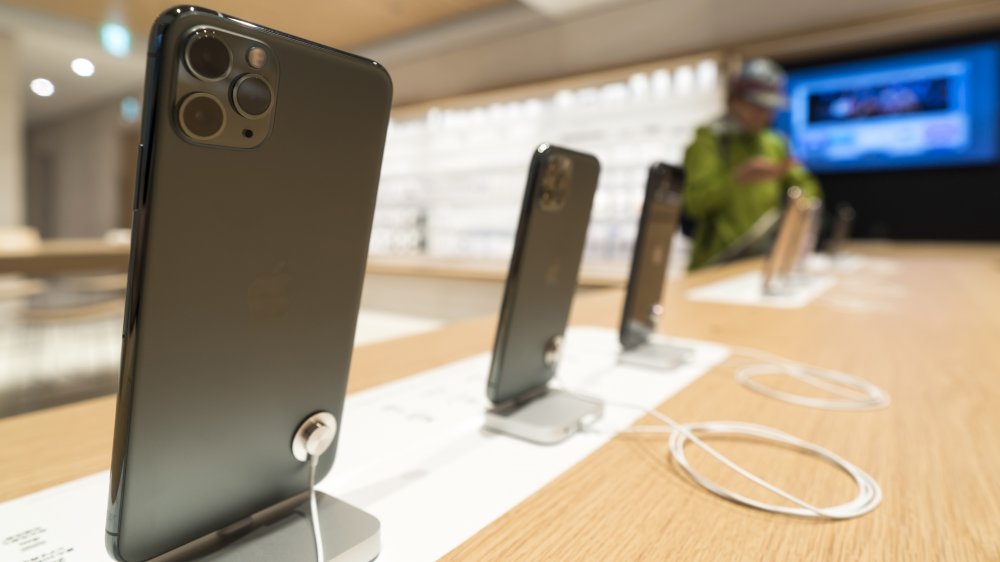 Tomohiro Ohsumi/Getty Images
As the Herald-Star details, before Apple's second-quarter numbers came in, analysts anticipated a 6 percent slump in profits. In reality, the company only took a 2 percent hit. Its net income dropped from $11.56 billion to $11.25 billion compared to the previous year, per MarketWatch. Moreover, revenue increased by one percent, meaning the company sold more stuff despite the pandemic. And thanks to the tens of billions of dollars Apple pumps into its buyback program, investors are slated to see the value of their shares rise.
Overall, the impact of the pandemic doesn't sound particularly adverse. Though, the Verge observes that the company's strategy for manufacturing iPhones could be seriously jeopardized. Before becoming CEO, Tim Cook implemented a lucrative strategy as COO of Apple. He shut down factories across the globe and established ties with contract manufacturers. But with COVID-19 spreading disruptions in global supply chains, that system seems ill-suited for the current circumstances. But Apple will probably manage.