Here's How B.J. Armstrong Helped Bring Michael Jordan Back To The Bulls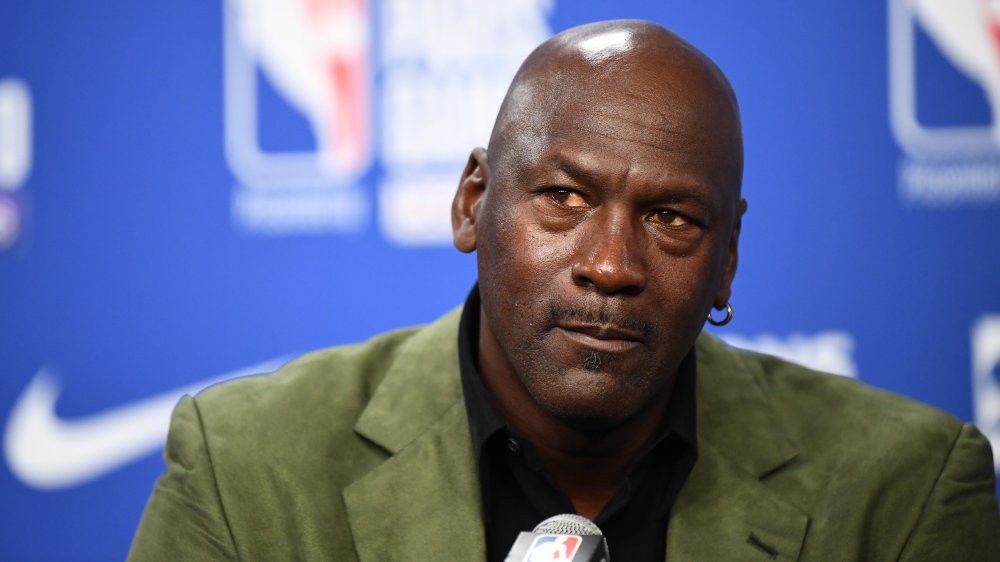 Franck Fife/Getty Images
Even people who don't follow basketball (and there are a few, believe it or not) know who Michael Jordan is. Even in retirement, Jordan holds a place, not just in sports culture, but popular culture in general. Besides the movie Space Jam, the Wheaties boxes, the Nike product line, and breaking into the Billionaires Club, in 1993 he famously caught everyone's attention by leaving an incredibly successful run with the Chicago Bulls to play baseball.
It's generally believed that 1993 saw Jordan deep in grief. His father, the man who built him a basketball court in their backyard, had been murdered that year. While Dad encouraged Michael's attraction to basketball, it's said that his own favorite sport was baseball. In October Michael announced he was retiring from basketball and taking up baseball. It was not a popular decision, and while his baseball results were at best mixed, he certainly was missed on the courts in Chicago.
Armstrong "wanted to be a good friend" to Michael Jordan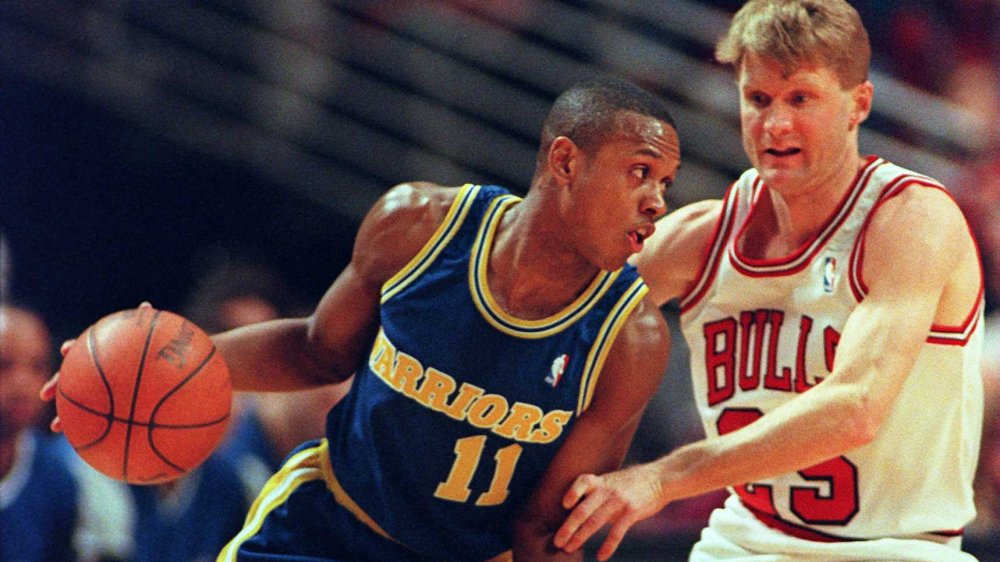 Brian Bahr/Getty Images
Enter teammate B.J. (Benjamin Roy) Armstrong. Armstrong was having a very good year himself as a point guard for the Bulls. He kept in touch with Jordan, according to The State, and the two got together for breakfast — pancakes — late in the 1994-95 season. Armstrong was convinced that basketball wasn't just a sport for Jordan; it was part of who he was as a human being. "I know what the game of basketball meant to him and meant to his life. He kept basketball in a sacred space and it was the most beautiful thing I've ever seen," Armstrong said.
Drop by, he told his old teammate. Come see the guys. Come to a practice. Just come by. Jordan accepted the invitation. And stopped by for another practice and a visit. And another. On March 18, 1995, a justly famous press release from Jordan consisted of just two words: "I'm back." The next day Jordan was playing for the Bulls against the Indiana Pacers.
"I just ... saw something in him," Armstrong said — that "something" being Jordan's genuine love for basketball. "That's who he was. And out of respect to the game of basketball, I wanted to be a good friend."