The Biggest Differences Between UPS And FedEx Drivers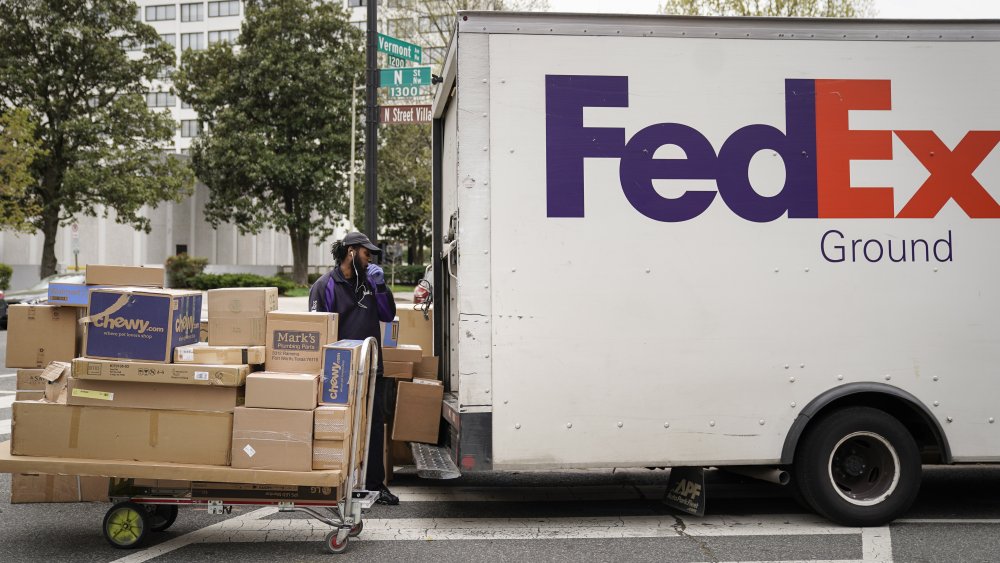 Drew Angerer/Getty Images
It's important to distinguish here between FedEx Ground and FedEx Express: they're two separate entities. FedEx Express drivers work for FedEx, whereas FedEx Ground are contractors. The routes for Ground are subcontracted from FedEx; the subcontractors then hire their own drivers and use their own vehicles. Express drivers often get to use Mercedes Sprinter vans, according to Mental Floss. Ground takes what's offered.
As for comparing FedEx and UPS: Braun Consulting calls the differences "stark." Prime among the differences are that UPS drivers are UPS employees, and FedEx drivers might be independently contracted. UPS drivers are unionized, too, according to Idrivelogistics; most FedEx employees aren't. If you're worried about your package being delayed by a strike, don't; UPS has gone out on strike just once in over 100 years.
That FedEx is separate entities loosely connected corporately is also a huge difference. If it says UPS, it's UPS: all of its shipping networks are part of the core company. FedEx Ground's business model of subcontracting can also mean issues of consistent quality.
UPS drivers actually work for UPS itself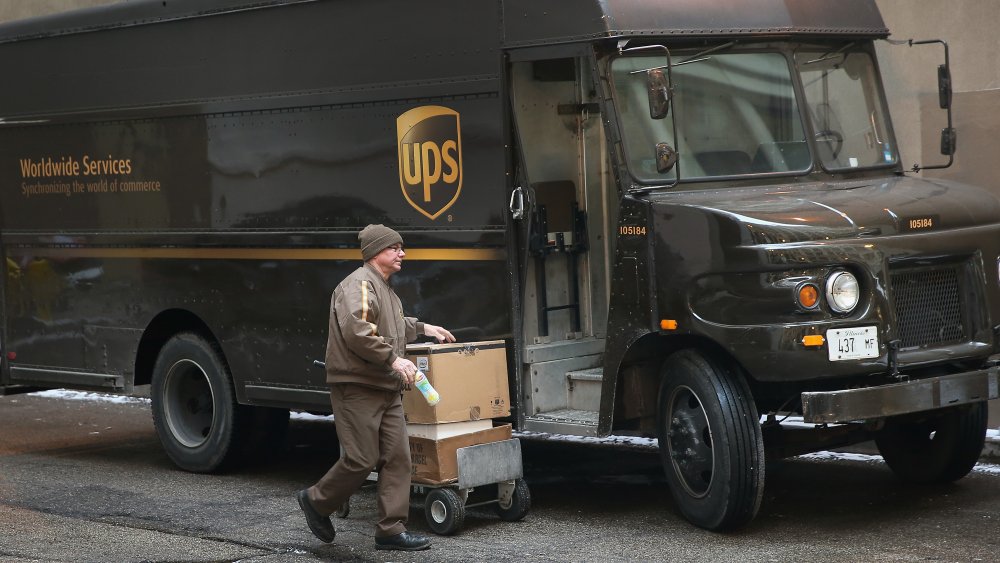 Scott Olson/Getty Images
FedEx, in whatever shape or form, is a relative newcomer to the delivery business. The company was established in 1971 in Little Rock, Arkansas, as related on its web site, whereas UPS came to be back in 1907 in Seattle, per its own website.
There's the color, for one thing. UPS uniforms favor brown with gold highlights (the outfit matches the truck), whereas FedEx Ground uses a kind of blue-ish purple. The difference between FedEx Express and FedEx Ground will also explain why you're sometimes getting two different deliveries, both FedEx-ish, with different personnel, at different times.
Because it uses its own employees, UPS is rightly famous for its stringent training program, emphasizing safety, not only for vehicles, but also for the drivers themselves. UPS driver boot camps instruct how to enter and exit the vehicle, how to move packages without personal damage, even how to carry items while crossing icy paths during the winter.
Like UPS, FedEx rewards its drivers for working successfully and safely, something that also extends to some FedEx Ground subcontractors.