The Stunning Amount Of Money M.C. Hammer Owed The Government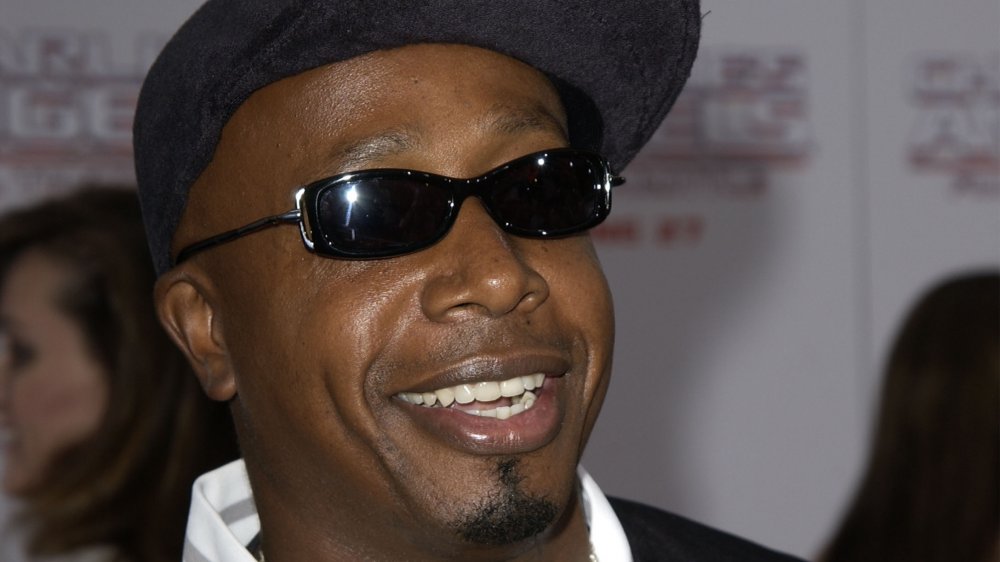 Robert Mora/Getty Images
"How," you might ask, "is it possible, mathematically speaking, for MC Hammer to run out of money? Is it not," you may continue to conjecture, "legally mandated that all trailers for CGI children's movies and low-budget studio comedies utilize 'U Can't Touch This' for at least 15 seconds? Is this not," you could very well conclude, "Hammerica?"
It is an unfortunate fact that financial woes can come to any of us, no matter our level of success or our adamant stance on the subject of whether or not we can be touched. Hammer, born Stanley Kirk Burrell, came into money hard and fast when he released Please Hammer, Don't Hurt Em in 1990. Thanks in large part to the album's aforementioned treatise on the potential efficacy of attempting to touch the young artist, it became one of the first platinum certified hip hop records in history, with Worthly listing it as the fifth best selling rap album of all time. Hammer's estimated earnings from the recording were reported to be around $33 million.
Mostly Cashless Hammer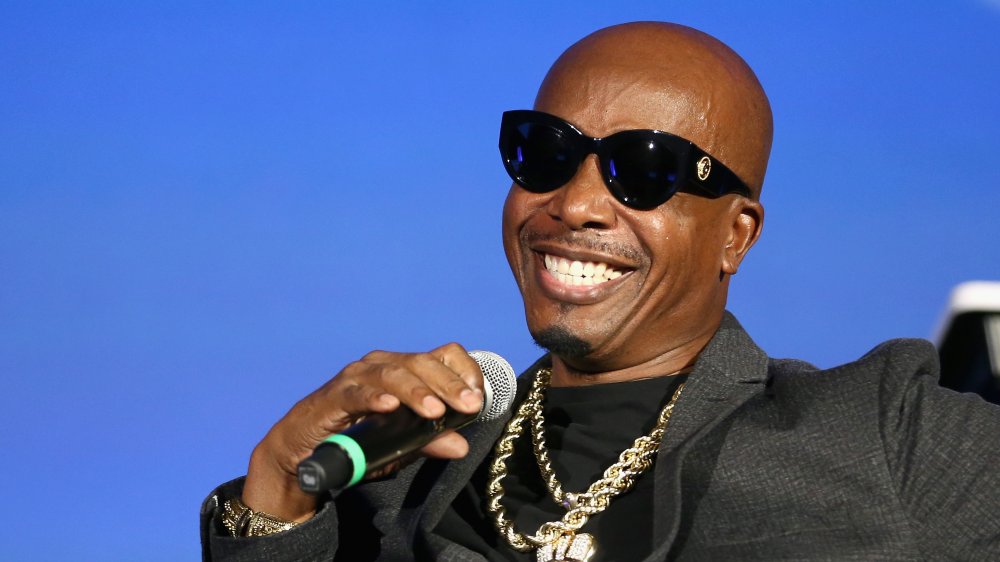 Rich Polk/Getty Images
Hammer's fall from financial grace was a familiar one: he grew up poor, had a pile of cash dropped in his lap, and immediately made all of the classic mistakes. According to Time, he'd purchased a $30 million mansion by the end of 1990 and employed a 200 man entourage at an estimated cost of $500,000 per month. By 1996, he had filed for bankruptcy, claiming $9.6 million in assets and $13.6 million in debt.
Then it got worse. In 2015, Forbes and others wasted no time shoehorning "hammertime" into headlines about Burrell's newfound fiscal woes when the IRS hit him with a bill for $798,000 and change for unpaid taxes from the '90s. What's worse, yoga wear and slim fit chinos were the name of the game at that point, and a resurgence in the popularity of Hammerpants just wasn't in the cards.