The Truth About The Bulls' Intro Song 'Sirius'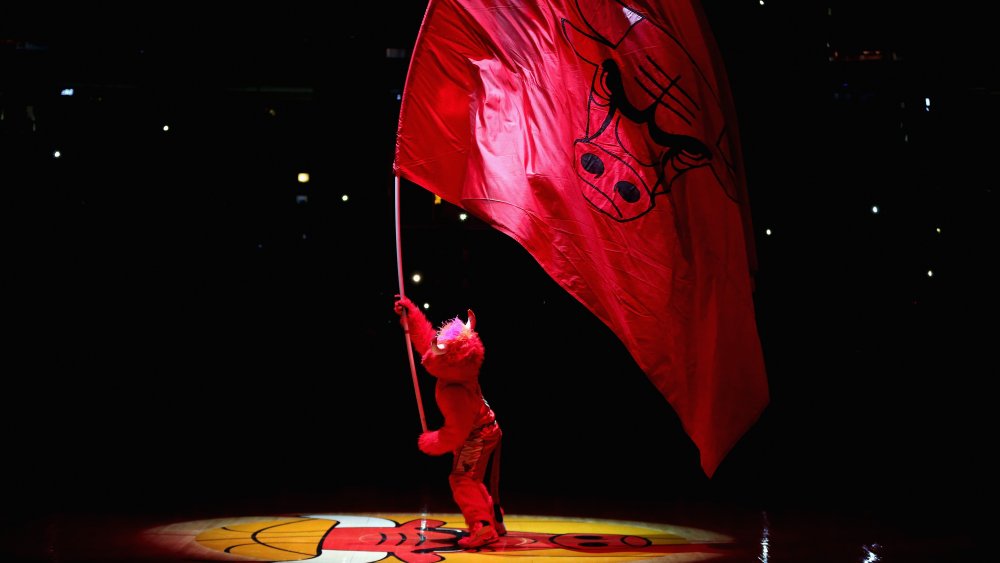 Jonathan Daniel/Getty Images
As the world continues to shelter in place, we find ourselves looking back on that more optimistic age: the 1990s. It was a time when national sports franchises were finally getting comfortable with the pageantry and pyrotechnics normally reserved for glam rock concerts and high-end bar mitzvahs, and nobody hit it harder than the Jordan-era Bulls. The lights would go down, the lightning effects would hit the court, bursts of flame would explode into the air, and Your Chicago Bulls would enter the arena. If you hold a used Solo cup to your ear, you can still hear the faint echo of Ray Clay name-dropping an entire lineup while thousands of fans scream and smash their hands together.
And then there's the music — the emblematic tones of "Sirius" have been bringing out the Bulls for over 30 years. The announcers keep playing it, the fans keep loving it, and the song's composer, Alan Parsons, doesn't care about it. He doesn't care all the way to the bank.
And it's all thanks to this man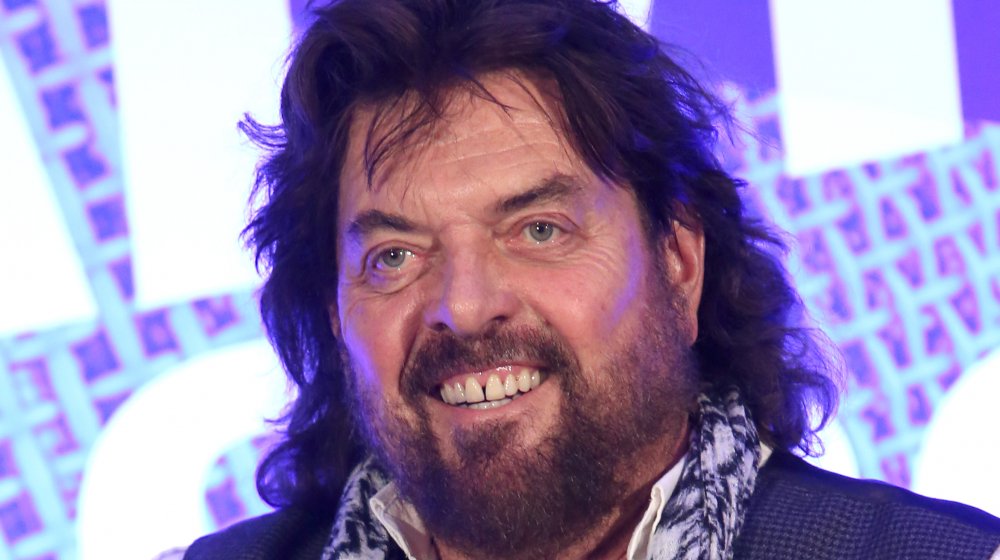 Jesse Grant/Getty Images
"Sirius," according to NBC Sports Chicago, was written in late 1981 as an instrumental introduction to the Alan Parsons Project album "Eye in the Sky." To hear Parsons describe the creative process, it wasn't a creatively taxing endeavor — "I was fidgeting around on a sampling keyboard," he says, "...and I just came up with this little riff."
It wasn't a chart topper, but the song found at least one home, playing at Chicago's Biograph Theater as pre-show music. That's where Bulls announcer Tommy Edwards heard it and thought it would make a great intro song, as he didn't feel that "Thriller" or the Miami Vice theme were doing the job. It worked out perfectly, with the guitar riff hitting just as Michael Jordan was introduced.
Since then, the song has become the traditional opening anthem to Bulls games. When Alan Parsons was told that his composition was being used to bring Michael Jordan onto the court, SongFacts reports that he responded with a heartfelt "Who's Michael Jordan?"