The Truth About Randy Savage's Baseball Career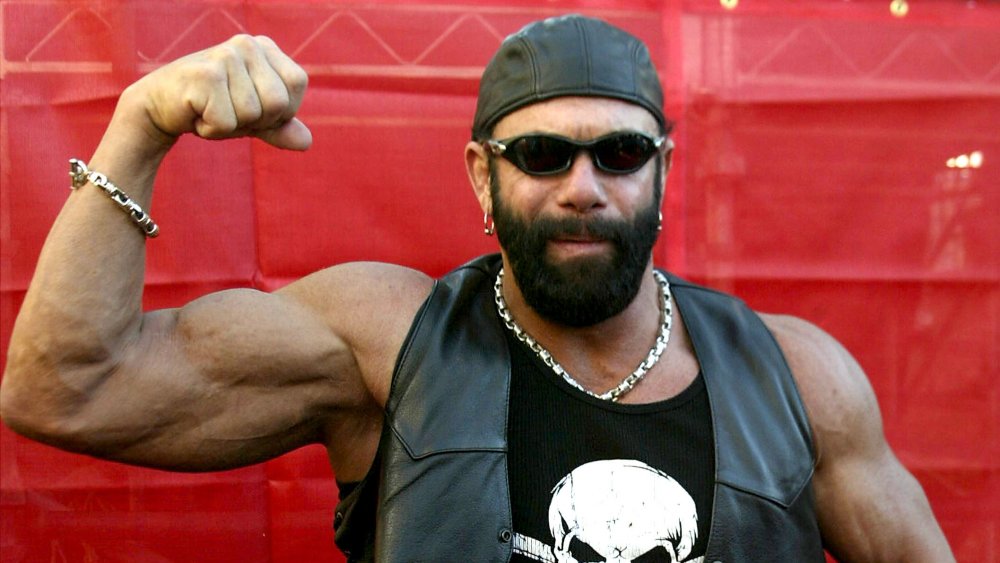 Frank Micelotta/Getty Images
It wasn't the first time an outstanding athlete branched out, so to speak. Martial arts master Bruce Lee won a cha-cha dance contest in Hong Kong, as Arts and Culture tells us. Crooner Frank Sinatra picked up an Academy Award for Best Supporting Actor for From Here to Eternity. Michael Jordan left the basketball court and laced up his cleats to play professional baseball — but perhaps less successfully than the other two examples.
It's also no surprise when professional wrestlers make the break from the ring to Hollywood. Hulk Hogan was a fixture on TV and in movies starting in the '80s. Dwayne "The Rock" Johnson topped 2019's list of highest-grossing box office stars, says The Numbers, and former WWE-star-turned-actor Dave Bautista's doing okay, too, according to Wealthy Gorilla.
But then there was Randy "Macho Man" Savage. His WWE biography tells us he was born into it — his father was Angelo Poffo, a "wrestling legend," a man with a prodigious ability to perform sit-ups, and Randy started life as Randy Poffo — and the future Savage was clearly a sports guy himself. Sports Illustrated reports the story of a childhood friend who saw Poffo, a right-hander, practicing throwing with his left hand, so he could save his arm "for the important things." With hard work and determination Poffo trained himself to be fully ambidextrous on the baseball field.
Baseball first, then wrestling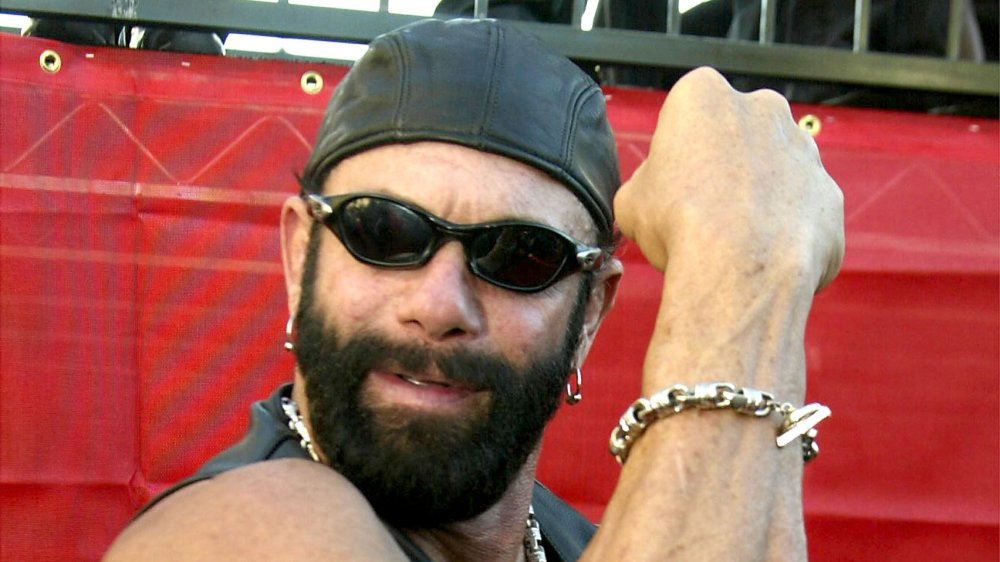 Frank Micelotta/Getty Images
The hard work paid off. SB Nation reports that Poffo was a two-time all-star catcher in high school, so it made perfect sense that when he graduated he would take a swing at baseball. The 18-year-old was one of 300 hopefuls to show up for an open tryout with the St. Louis Cardinals, and was the only one picked up by the team.
Like most players, he was sent to the minors to develop as a player. Even though his performance wasn't necessarily spectacular, his work ethic and commitment were. Nevertheless, while he was playing in the Western Carolinas league, he suffered a separated right shoulder during a collision at home plate. He was released at the end of the season.
Baseball's loss was wrestling's gain. As Randy "Macho Man" Savage, Randy Poffo created a legacy character that is still remembered with respect and affection. ESPN says it well: "Savage was everything: Tan, chiseled, glistening, he flew around the ring like a baby-oiled velociraptor, stalking and zooming and zipping and crashing."
On May 20, 2011, Savage's life ended far too soon, taken by a heart attack while driving near his Florida home. He was 58