How REO Speedwagon Got Its Band Name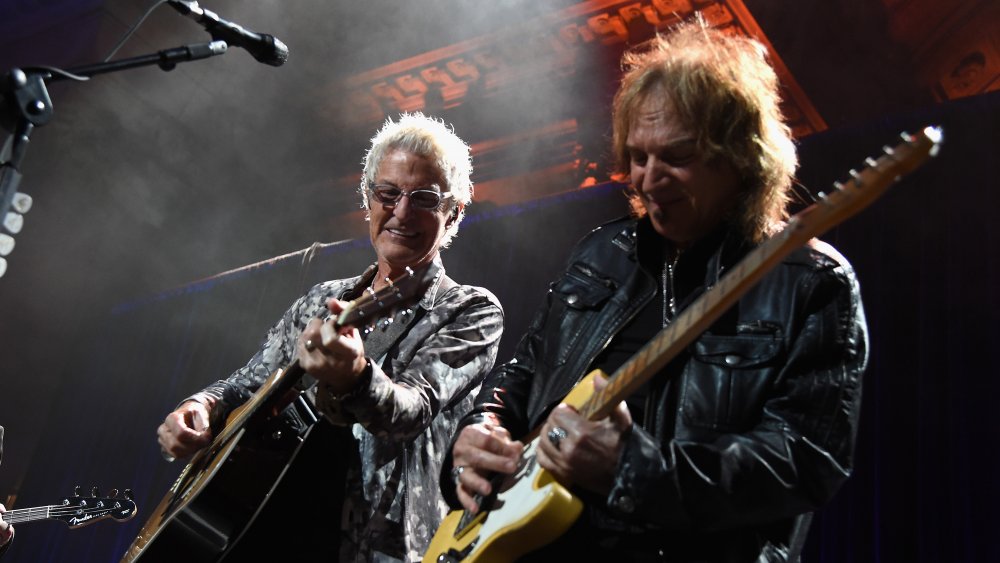 Mike Coppola/Getty Images
R.E.O. (they used periods in those days) Speedwagon had been at it for a while when the band got its first shot at performing live on national TV. They were the guest band for a Saturday Night Live/SCTV knockoff called Fridays back in 1981. Band member and lead singer Kevin Cronin stressed about the announcer getting the name right. "During dress rehearsal, they introduced us as Reo Speedwagon," said Cronin, as reported by Rolling Stone. ""It's R-dot-E-dot-O-dot Speed-wagon — REO Speedwagon!" The announcer sort of got it right. At the end of the performance, the emcee thanked "REO Speedway."
At that point, REO had been making music for almost 14 years. The band formed when drummer Alan Gratzer and keyboardist Neal Doughty, a couple of students at University of Illinois at Champaign-Urbana, got together to jam after class. They worked their way through small clubs and venues, as well as through more than a few personnel changes. "There are actually quite a few people who can say they were members of REO," according to Gratzer.
It used to mean a truck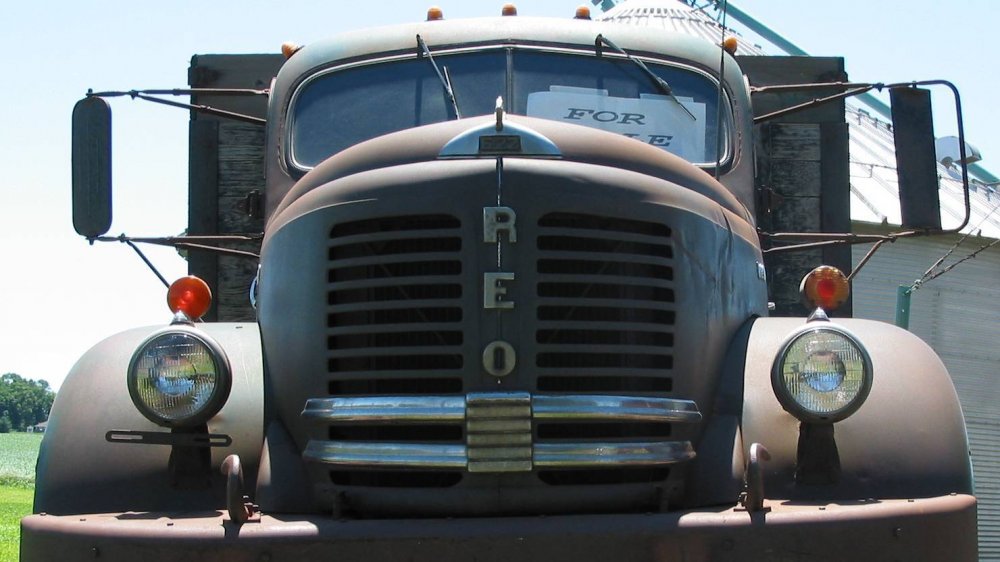 Shutterstock
They signed with Epic Records in 1970 and hit the big time in more ways than one. They continued to work at the music, performing stage shows, touring, and recording. In 1980 their album Hi Fidelity sold more than 10 million copies, about a quarter of all of the band's album sales. Hi Fidelity alone produced four Top-10 hits for the group, with two hitting Number One: "Keep on Loving You" and "Can't Fight This Feeling." More than 50 years after that college jam session, the band continues to tour, per their official website.
As for that name — periods included or not — that, too, is rooted in a college education. As the story is told most often, Doughty is credited with coming up with the group's name. He was taking a class, History of Transportation, and found "R.E.O. Speedwagon" written across the blackboard when he walked into the classroom. The words referred to a 1915 vehicle produced by the founder of the Oldsmobile automotive company, Ransom E. Olds. Classic Rock 105.1 relates that the Speedwagon was designed as a series of light, quick delivery vehicles — a sort of precursor to today's pickups.
Catchy name, though.