The Real Reason Jimi Hendrix Covered All Along The Watchtower By Bob Dylan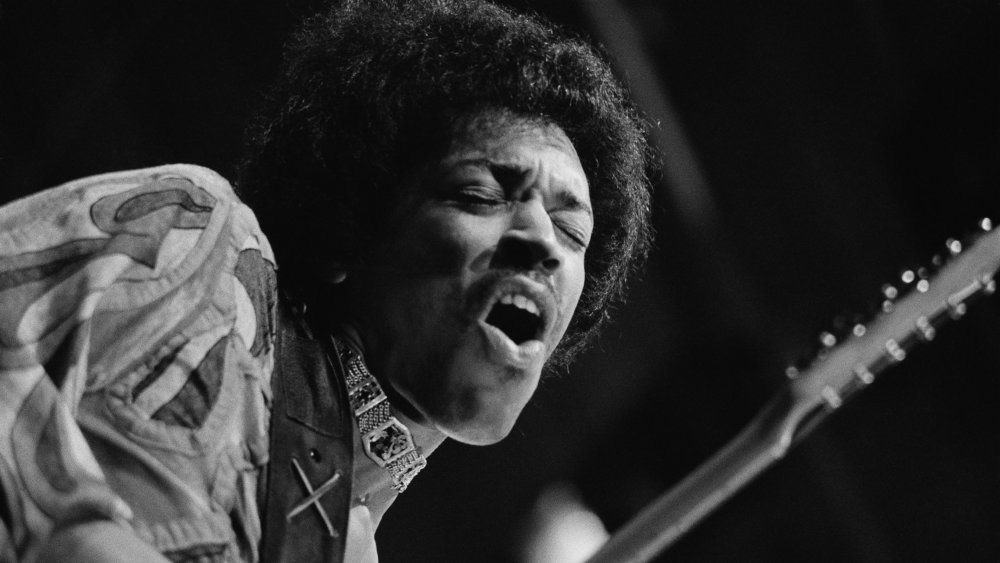 Evening Standard/Getty Images
Jimi Hendrix is arguably the most magnificent guitar wizard in the history of rock music. Though his life was a short and tragic one, Hendrix still found the time to revolutionize the guitar sound, cement his place as one of the greatest guitarists of all time, and give the world a whole host of truly classic tunes. From the hypnotic sounds of "Voodoo Chile," "Hey Joe," and "Purple Haze," to the groundbreaking six-string masterclass of "Little Wing," his songs have moved the world and inspired fellow musicians for decades.
However, even those classics are dwarfed by the amazing "All Along the Watchtower," a mighty rocker with an instantly recognizable guitar sound and memorable lyrics full of jokers, thieves, and evil businessmen. The 1968 song by the Jimi Hendrix Experience is such a definitive Hendrix classic that it's easy to forget it's a cover song: "All Along the Watchtower" was originally written by Bob Dylan, which, come to think of it, explains the lyrics. But how did Hendrix discover the song, and how on earth did he decide to cover the much more subdued Dylan, of all people? 
Jimi Hendrix fell in love with "All Along the Watchtower" and turned it into something else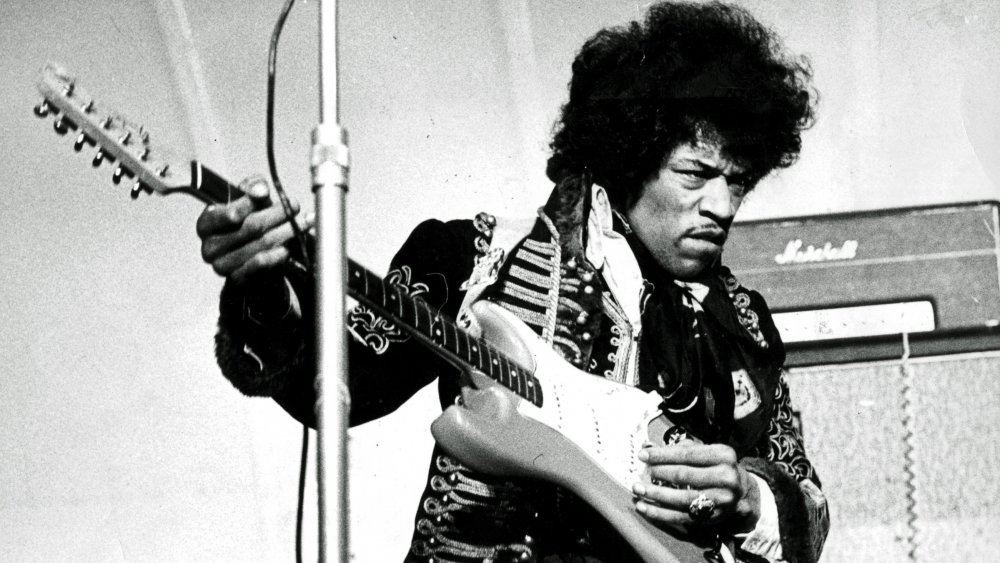 Afp Contributor/Getty Images
As Dave Swanson of Ultimate Classic Rock tells us, "All Along the Watchtower" started its life as one of the better tracks on Bob Dylan's 1967 album, John Wesley Harding. Jimi Hendrix happened to get his hands on a copy of the album before it was released, and became immediately infatuated with the track. Sensing its potential, he decided to cover the song himself, which he did mere two months after Dylan had recorded it in the first place.  
In an interview with Sound on Sound, producer Eddie Kramer reveals that Hendrix's famous take on the song was fairly unrehearsed, and the guitar sound was achieved with Hendrix on a six-string acoustic guitar and bass, and Dave Mason of Traffic on a 12-string. The end result was a light, yet powerful arrangement that complimented and elevated the original, and became a standout track on the Electric Ladyland album. 
However, what did Dylan think of the way Hendrix effectively hijacked his song? Well, he's not only perfectly fine with it, but he has actually shifted his own way of playing the song closer to Hendrix's version. In the liner notes of his collection Biograph, the Nobel-winning maestro states: "Strange how when I sing it, I always feel it's a tribute to him in some kind of way. I liked Hendrix's record, and ever since he died, I've been doing it that way."
A towering success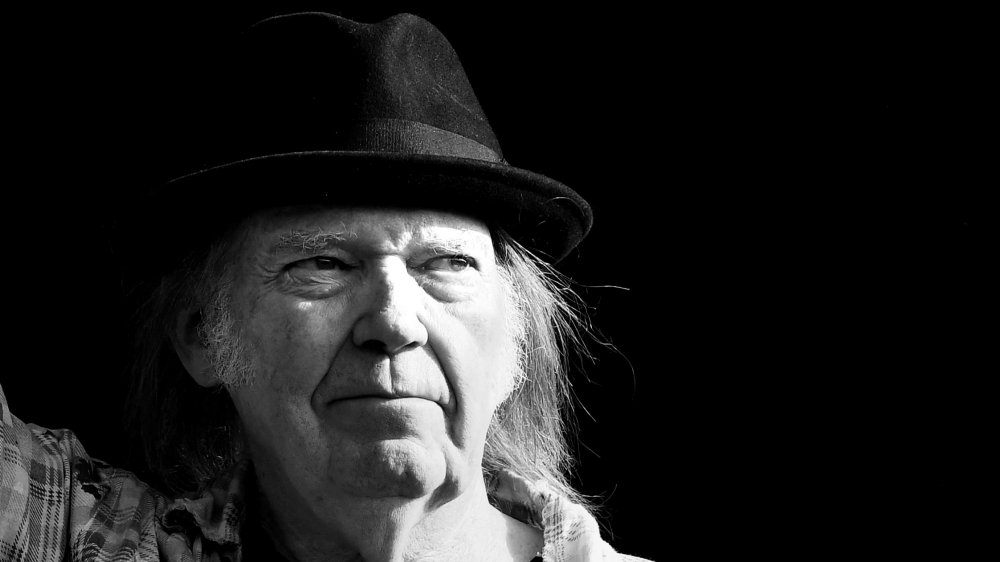 Dave J Hogan/Getty Images
The mutual respect Dylan and Hendrix shared was a bit of magic in its own — shared admiration that combined to create a slice of enduring cultural significance, greater than the sum of its parts. Ultimate Classic Rock notes that Hendrix was an avid Dylan fan, and that he once "cleared a dance floor by demanding that "Blowin in the Wind" be played in a New York club." 
""I could never write the kind of words [Dylan] does," Hendrix said. "But he's helped me out in trying to write two or three words 'cause I've got a thousand songs that will never be finished. I just lie around and write about two or three words, but now I have a little more confidence in trying to finish one." And Dylan could never play the way Hendrix could. Dylan's version never charted, but Hendrix's reached the top 20, making it his highest charting song.
In 1995, Dylan would describe his reaction to hearing Hendrix's version. "It overwhelmed me, really," he said. "He had such talent, he could find things inside a song and vigorously develop them. He found things that other people wouldn't think of finding in there. He probably improved upon it by the spaces he was using." But the praise didn't stop there.
During his acceptance speech for 2015's MusiCares Person of the Year, Dylan stated: "We can't forget Jimi Hendrix. He took some small songs of mine that nobody paid any attention to and brought them up into the outer limits of the stratosphere, turned them all into classics."