Grant Imahara From Mythbusters Is Worth A Lot More Than You Think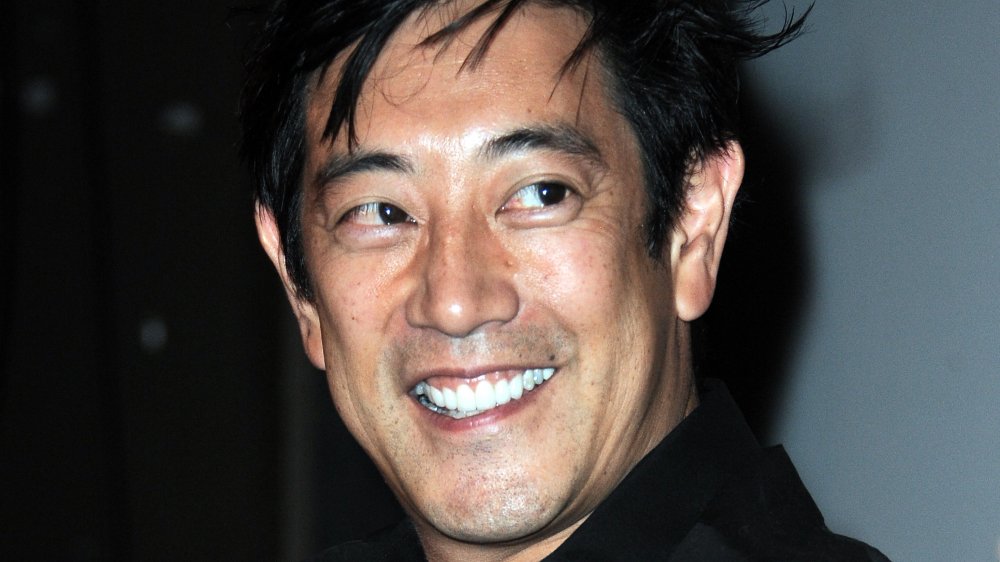 Albert L. Ortega/Getty Images
Grant Imahara was the robot guy on Mythbusters. He built mechanical arms to hold samurai swords, among other things, and invented rigs to swing tree trunks into trucks. Imahara, though, might surprise you ... especially when you find out how much he's worth.
Before joining the Mythbusters team, Imahara was already established in the entertainment industry. One of his first jobs was the ultimate geek kid dream — he made models and robots for Lucasfilm's Industrial Light and Magic, per IEEE Spectrum. He helped refurbish the aging R2-D2 models, so you know, no pressure there. With his work with the R2-D2 models, Imahara became an official R2-D2 operator, a title very few people hold. At ILM, he worked on Star Wars and the Terminator series. He told IEEE Spectrum that "if something moved or lit up on set, I was involved in it." So, the chances are Imahara knows some facts about Star Wars droids that most fans would be surprised by.
Of course, it was Mythbusters that launched Imahara to stardom, gaining him an estimated net worth of $2 million, according to Celebrity Net Worth.
Busting myths really worked out for him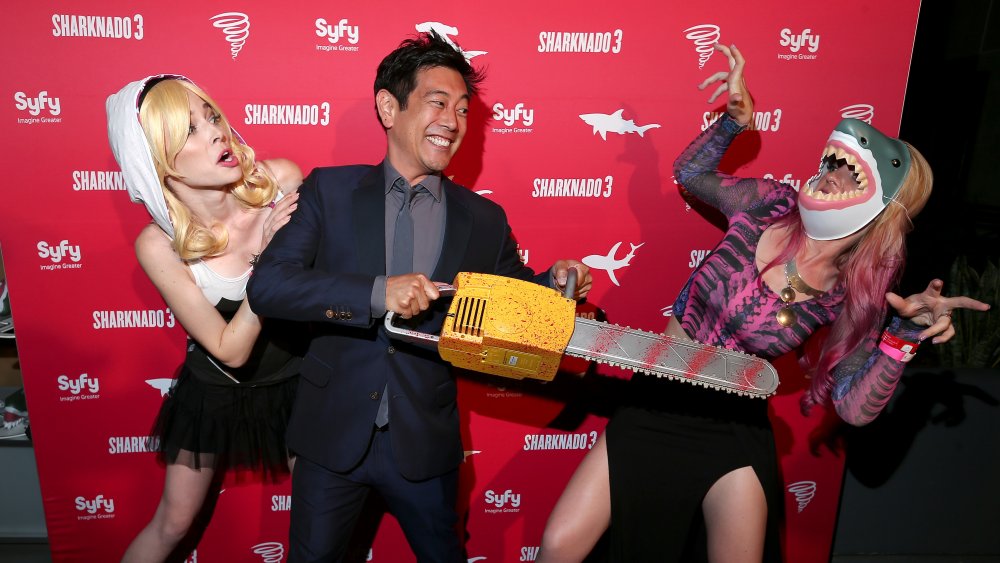 Mark Davis/Getty Images
Imahara became a regular on Mythbusters in 2005, joining other cast members he'd known during his time at ILM. He was often referred to as the geek of the Build Team, and he recounted to IEEE Spectrum that producers once tried to get him a hipper haircut. Imahara left the show in 2014.
It isn't just Mythbusters that has kept him busy, though. If you're one of those people who's seen the whole Sharknado series and its convoluted timeline, then you might have seen Imahara in Sharknado 3: Hell No!, as confirmed by his IMDB page. Even now that Mythbusters is over, it doesn't mean Imahara won't be worth $2 million anymore: Along with fellow Build Team members Kari Byron and Tory Belleci, Imahara hosted Netflix's White Rabbit Project, and though that show was canceled, Imahara has continued finding new ways to explore and build things. In 2018, for example, he partnered with the Verge and Curbed to look at smart homes in the YouTube show Home of the Future.
And now, life has come full circle, as he consulted for Disney on a project called Stickman, which blazes a path for a fully acrobatic robot placed in Disney parks. From building robotic models for movies, to creating large-scale machines to debunk myths, it seems Imahara's work on TV and special effects has really paid off.