This Was Pete Townshend's Advice He Regrets Giving Jimi Hendrix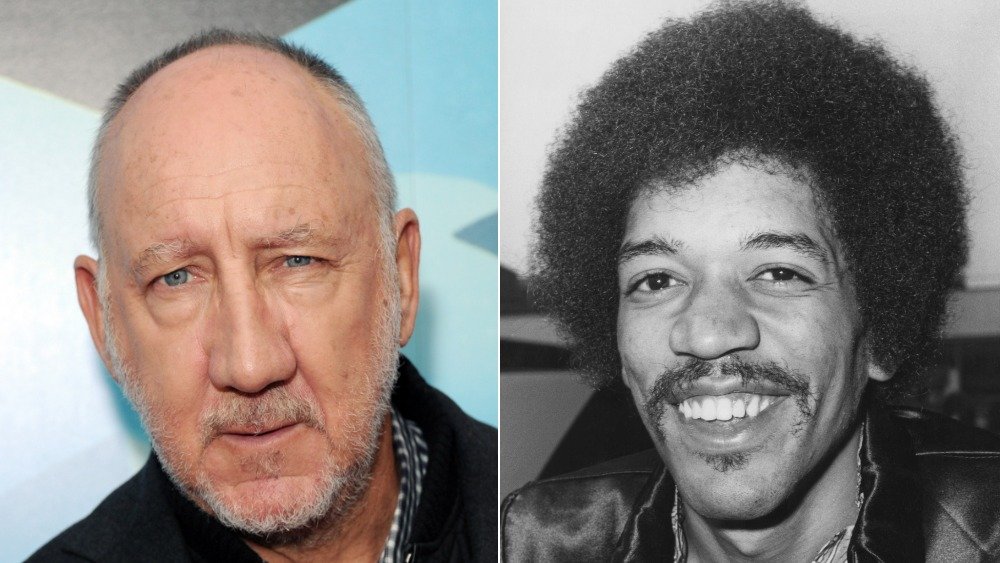 Getty Images/Getty Images
Pete Townshend was the revolutionary guitarist of The Who, and the writer of classic songs like "Baba O'Riley," "My Generation," Pinball Wizard," and "5:15." As such, he's a bonafide six-string legend with a ridiculous amount of musical wisdom to impart to his younger brethren, and has been doing so for decades. In fact, as Martin Kielty of Ultimate Classic Rock tells us, he was already in such a position way back in 1966, when a little-known American guitar player arrived in the United Kingdom for a nine-month quest to craft a legacy of his own. Said musician was a little-known guy called Jimi Hendrix, who would go on to become something of a popular guy himself. Unfortunately, according to Townshend, he believes that he may have led the aspiring young musician in a very regrettable direction.
What sort of advice did Townshend give Hendrix, one wonders? Why does he regret it now? 
Pete Townshend regrets that he helped Jimi Hendrix acquire equipment that outshined The Who
Slaven Vlasic/Getty Images
No, Pete Townshend of The Who didn't hook Jimi Hendrix up with drugs, and neither did he teach the future Woodstock icon any other extracurricular rock star antics. 
Instead, Hendrix's manager brought his young protege to meet Townshend fairly soon after Hendrix arrived in the U.K., and as two axemen are wont to do, they promptly started to talk shop. Hendrix asked Townshend what gear he should acquire, and Townshend told him what he'd been using. As the Who legend told Uncle Joe Benson on the Ultimate Classic Rock Nights radio show: "I told him that I'd been using a mixture of an amplifier called Sound City, which was a Marshall substitute, with a Marshall, to get this really kind of slabby sound."
Hendrix took notes, and bought similar gear. Unfortunately, Townshend soon came to regret his decision to help his guitar compatriot when Hendrix and The Who played a show together. "And then, a couple of weeks later, we did a show with him at the Saville Theatre with him allegedly supporting us," Townshend says. "I wish I'd never given him the tip! I was thinking, 'Oh my God, this guy's brilliant enough without being a thousand watts loud!'" Evidently, Jimi Hendrix was so good that even the guy who played the banging riffs to all the CSI theme songs in existence felt threatened. 
James Marshall Hendrix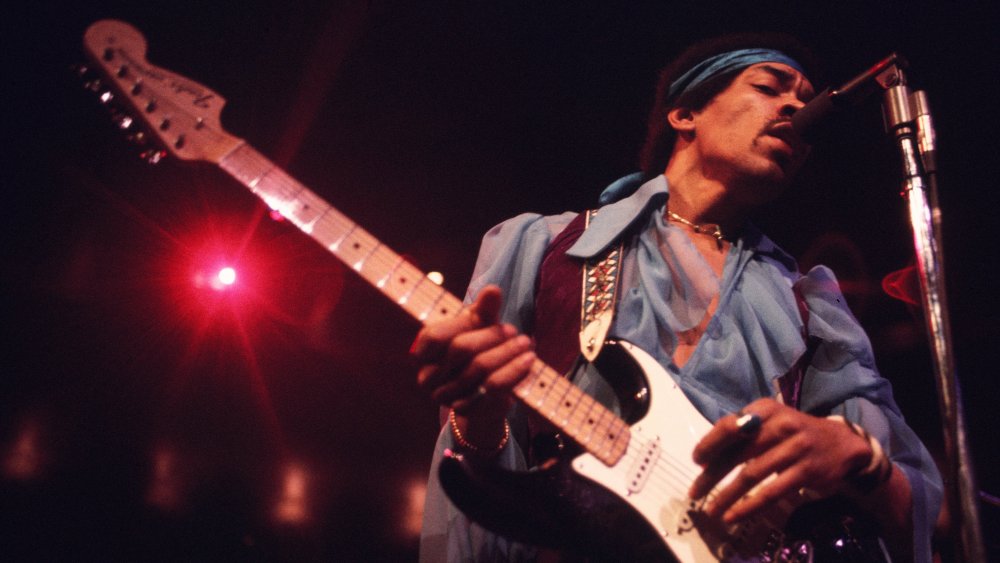 Walter Iooss Jr/Getty Images
According to Ground Guitar, Hendrix and drummer Mitch Mitchell soon went to meet Jim Marshall, the founder of Marshall Amplifiers. Marshall was a drummer himself, and Mitchell was one of his top students. As the story goes, Marshall's first thought was: "'Christ, here we go again—another American wanting something for nothing.' Thankfully, I was dead wrong." 
Hendrix immediately stated, "I've got to use your stuff, but I don't want anything given to me. I want to pay the full asking price." Marshall was impressed, but there was a caveat — Hendrix wanted a guarantee that Marshall Amps would service his gear anywhere in the world. As a compromise, Marshall had his staff teach Hendrix's guitar technician basic amp servicing, which seemed to do the job.
Hendrix reportedly purchased two or three Marshall Super 100 heads, and four cabinets. He would remain loyal to the Marshall brand for the rest of his life. Jim Marshall, the amp maker, and James Marshall Hendrix, the guitar player player — a match made in heaven.