The Tragic Death Of Def Leppard's Steve Clark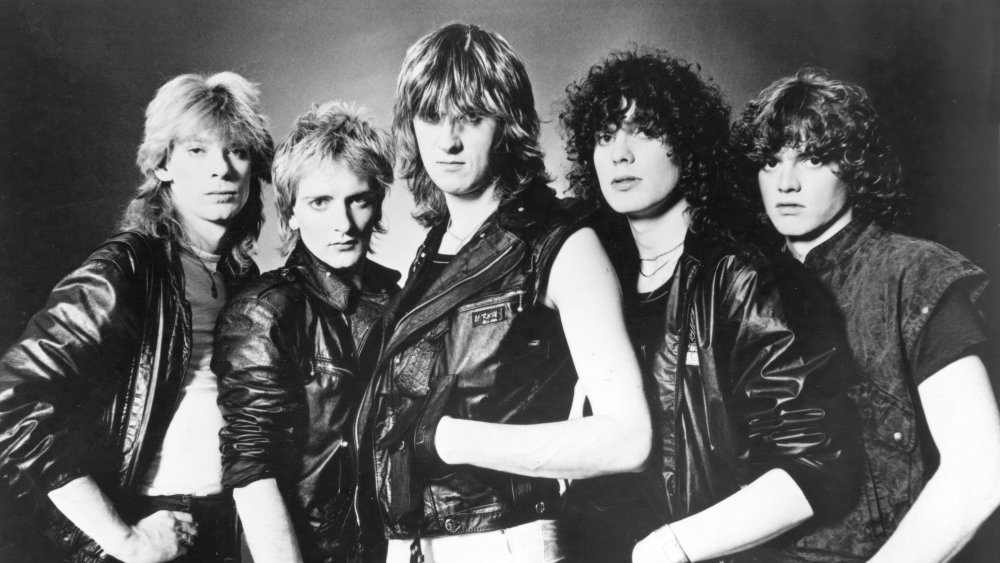 Hulton Archive/Getty Images
The best indicator of Steve Clark's importance within Def Leppard might be the fact that he was never fired. In 1982, the band made the collective decision to fire co-founder Pete Willis on account of his drinking problem, and by everyone's recollection, Clark's issues with alcohol were several orders of magnitude worse — Willis once showed up to a recording session too inebriated to play, whereas Clark, after being found unconscious in a Minneapolis bar in 1989, wound up hospitalized with a .59 blood alcohol level, according to fellow band member Phil Collen.
That was when Clark's bandmates encouraged him to take a six month break and attend rehab. It was a long time coming. In an interview with the Guardian, Joe Elliott described Clark's erratic, substance-fueled behavior on the road: "the night before one tour started, he was trying to smash his knuckles on the sink so he wouldn't have to play, because he was scared to death of getting up on stage. And then we did the gig and he was like: 'I'm fine.' With bruises everywhere."
Steve Clark's tragic struggle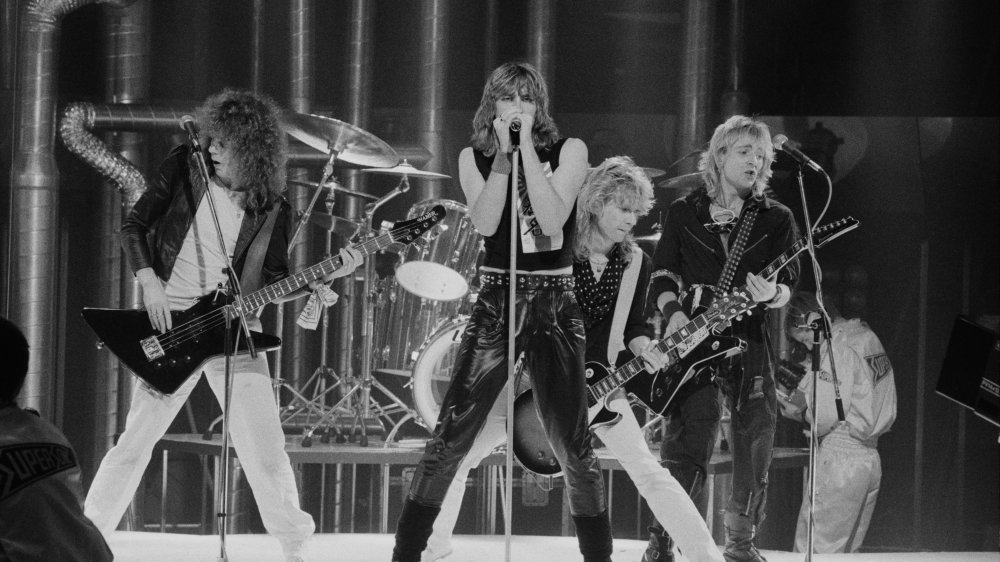 Rogers/Getty Images
According to Collen, this was around the time that Steve Clark met Janie Dean, the woman he'd spend the rest of his life with, even proposing after just a few months. Dean was a recovering heroin addict, and the couple's plans to keep one another clean led, inevitably, to relapse.
Adding to the situation was a pain pill prescription given to Clark after he'd injured a rib. On January 8th, 1991, the musician was found dead on his sofa by Janie with a lethal combination of alcohol, codeine, and valium in his system. He was 30 years old.
After Clark's passing, the members of Def Leppard threw themselves into recording their next album, Adrenalize. While they finished the record as a four piece group, Clark would eventually be replaced in the lineup by Vivian Campbell of Dio. Collen states that Janie Dean died a few years later, also as a result of substance abuse.