The Truth About Picasso's Lost Masterpiece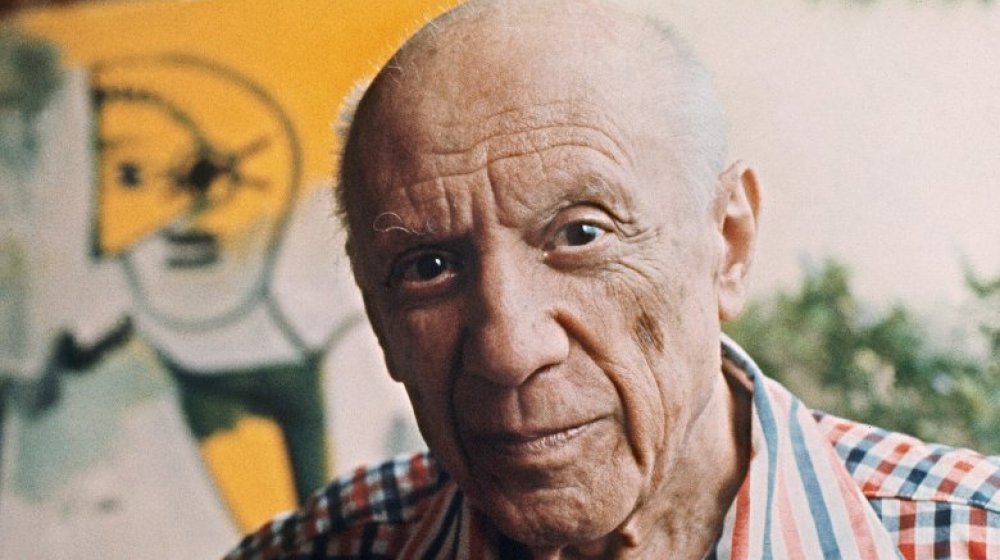 Getty Images
In September of 1998, Swissair Flight 111 crashed unexpectedly off the coast of Nova Scotia. All 229 passengers and crew died in the accident, which was later determined to have been caused by a fire stemming from faulty wiring. Swissair Flight 111 was a regularly scheduled flight from New York City to Geneva and was dubbed, according to USA Today, "the U.N. Shuttle," thanks to its popularity with United Nations officials. But they weren't the only frequent flyers on the route, as high-profile business executives and scientists were reportedly regulars, and big money comes with big cargo. Specifically, as reported by CBS News at the time, "nearly 110 pounds of cash and 4 1/2 pounds of diamonds were aboard the flight." 
And that's not all. Rounding out the whole "How was this not the work of D.B. Cooper?" setup, the flight was carrying a $1.5 million painting by Pablo Picasso.
No suspects, just pablo-bal cause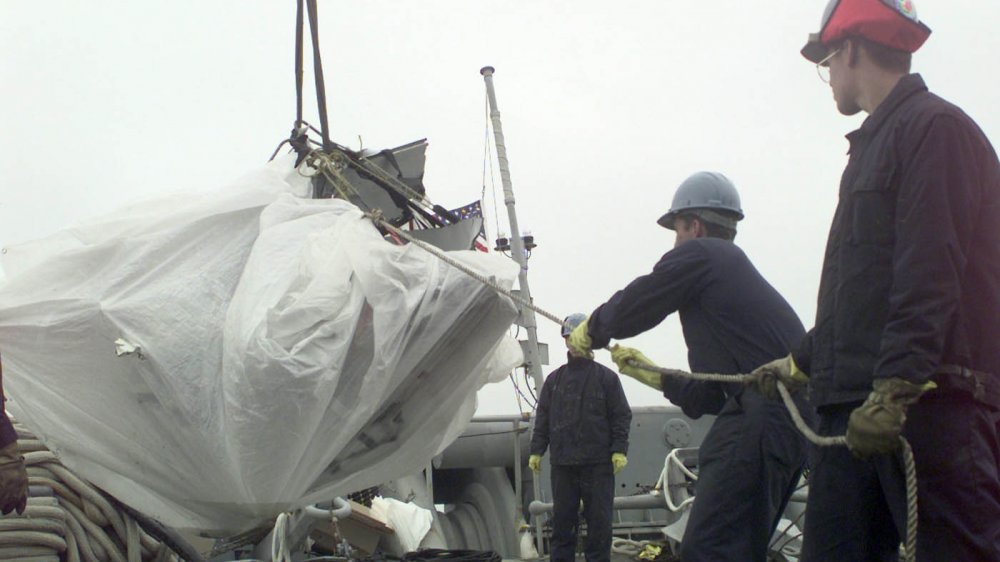 U.s. Navy/Getty Images
Picasso's painting, a 1963 work titled Le Peintre or The Painter, was travelling from an undisclosed seller to an unidentified buyer. At roughly 30 inches by 24 inches, it was one in a series of works by the respected artist, portraying a painter at his canvas, sort of the visual arts equivalent of "write what you know."
The final fate of the expensive painting is uncertain, but the odds of its survival are slim to none. When it hit the water, Swissair Flight 111 was travelling at around 350 miles per hour, engulfed in flames, and nearly upside down, according to Encyclopedia Britannica. The plane essentially disintegrated on impact. That said, Britannica also states that a "small piece" of Le Peintre was found during salvage missions, pictured above. This leaves us with three distinct possibilities as to where the painting ended up. Firstly, it may have been lost to the devastating impact of the fiery plane crash. Secondly, it could have been whisked away in an international mid-air art heist by an unimaginably talented thief, the kind who leaves a small fraction of his quarry behind as their calling card. And finally, Le Peintre might be in the underwater art collection of some diminutive mer-creature who often looks at it, and wonders why it didn't — what's the word? — burn.
It was probably the "fiery plane crash" thing, though.