The Untold Truth Of Dana White's Wife, Anne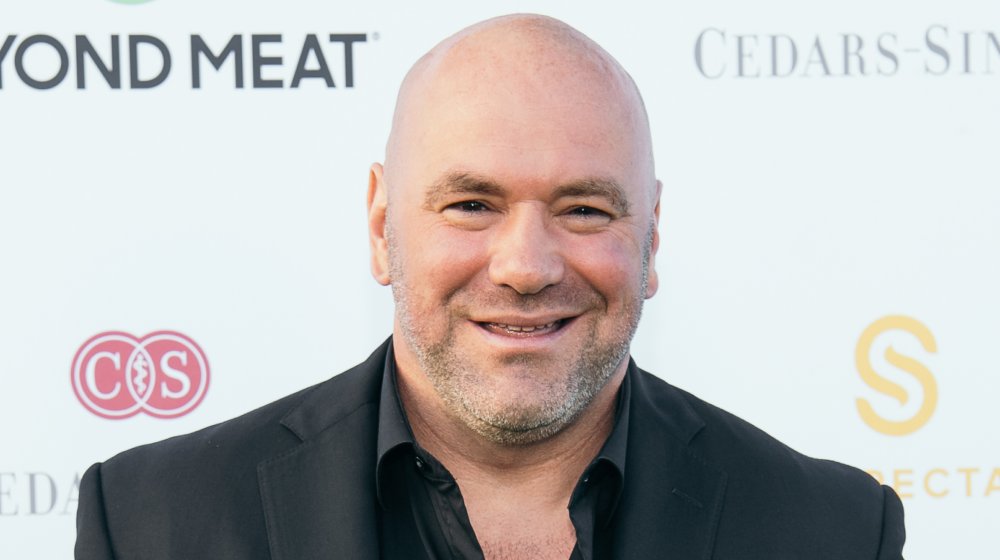 Emma Mcintyre/Getty Images
Say what you want about UFC President Dana White, but there's no denying that the MMA big shot leads an extremely interesting life. In his early days, infamous gangster Whitey Bulger's men chased White out of Boston. As he hastily relocated to Las Vegas and recovered from this scary setback, he joined forces with Lorenzo and Frank Fertitta to purchase UFC, which went on to grow into a multi-billion industry and make White an estimated $20 million per year. With a fortune like that, some people might be content to rest on their laurels, but White? He's still very much in the game, setting up fights and planning Mortal Kombat-style fight islands.
Strange and impressive as all those things are, you'll notice they have one thing in common: They all describe White's professional trajectory. Details of the UFC leader's personal life, on the other hand, are fairly few and far between. For instance, did you know he's married? He sure is! 
The private side of White
As Brad Nash of GQ wrote in 2018, the details of the White family are extremely scarce. This is by design, as Dana White is famously private when it comes to his personal life ... and, evidently, his wife, Anne White, doesn't much care for the limelight, either. Here's what is known about Anne, though: She married Dana in 1996, though some outlets, such as Heavy, give the year as 2006. They have been together pretty much forever, seeing as they first met in the eighth grade, and were already dating in high school. The couple has three children, two sons and a daughter, and Anne appears to prefer staying with them while her husband does his thing. 
Don't think that Anne White just spends her days cooped up in some tiny duplex, though. As mentioned, White's UFC success has made him a very, very wealthy man, and the family's accommodations very much reflect this fact. According to Eli Segall of Las Vegas Review-Journal, the White family resides in a 6,000-square-foot mansion in the very appropriately named Tournament Hills area of Las Vegas, and in recent years, they've been quietly acquiring a number of nearby, equally luxurious houses, leaving them with a cool compound of four sizable mansions.