The Real Reason Ronnie James Dio Left Black Sabbath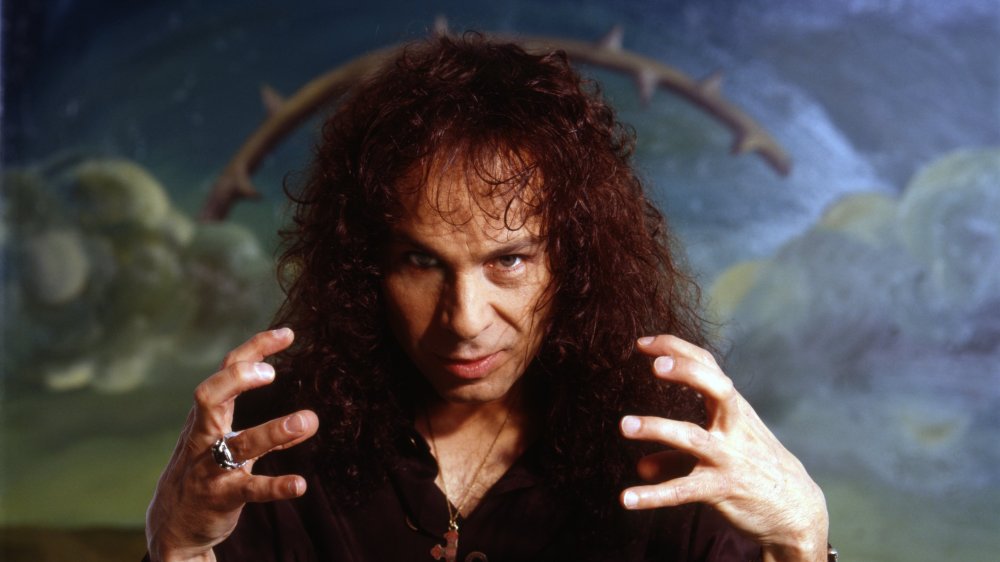 Ann Summa/Getty Images
Ah, Ronnie James Dio! The singer was one of the most legendary heavy metal vocalists of all time, for several very good reasons. You only need to listen to the man to see why, but apart from his magnificent pipes, Dio also graced the head-banging world by repurposing a neat folk magic sign he'd learned from his grandmother into the famous "devil horns" symbol. Oh, and there's also the fact that even before he fronted his own, legendary group, Dio, the man born as Ronald James Padavona was handpicked to sing in no less than two pioneers of the heavy metal genre: Deep Purple guitarist Richie Blackmore's other famous band, Rainbow ... and a little group called Black Sabbath. 
As Paul Elliott of Louder tells us, Dio joined Black Sabbath when the band fired the increasingly unreliable Ozzy Osbourne in 1979, and his powerful voice was a perfect match for the band's signature sound. The band's creativity was reborn, and the ensuing album, 1980's Heaven & Hell, is a heavy metal classic. However, all good things come to an end, and in 1982, Dio and drummer Vinny Appice left Black Sabbath to craft yet another legacy with the singer's namesake band and 1983's Holy Diver. But what was the reason behind this decision? This is the real reason Ronnie James Dio left Black Sabbath.
A match made in Heaven & Hell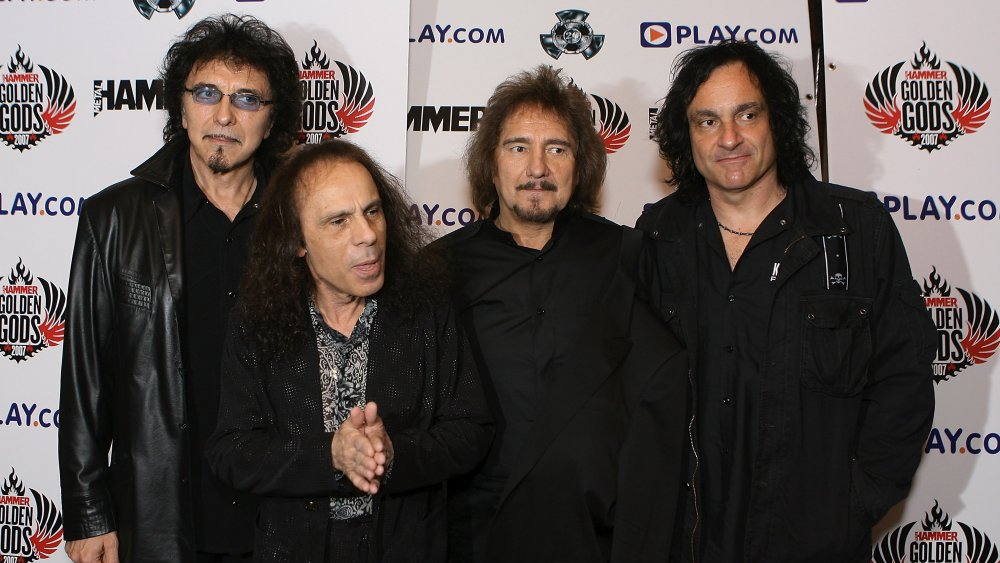 Jo Hale/Getty Images
Musician replacements are always tricky, and while Ronnie James Dio was arguably one of the most successful and well-liked examples in history, chances are he's still not the first singer who comes to your mind when Black Sabbath is mentioned. According to Eduardo Rivadavia of Ultimate Classic Rock, the shadow of Ozzy Osbourne may have affected Dio's decision to leave Sabbath behind — he wanted to stand on his own after being the replacement vocalist in a band that was already legendary before he came along. Rivadavia also notes that according to one story, Dio burned his bridges with Sabbath guitarist Tony Iommi and bassist Geezer Butler by going in the studio behind their back to crank up the volume of his vocals. However, that one should probably be taken with a pretty big pinch of salt.
In an interview with Ultimate Guitar's David Slavković, Vinny Appice reveals that Dio's departure was actually semi-accidental. The singer had some business-themed disagreements with Iommi and Butler, and he already had a solo deal with Warner Bros. in his back pocket. Originally, Dio intended to use it on a fun one-off record that would feature a bunch of his friends, but as his relationship with the original Sabbath guys deteriorated, he decided to put together a more serious band instead. Black Sabbath moved on with a revolving door of high-profile vocalists ... and Dio moved on to become a legend in his own right.